How to Edit your Ghost User Profile
Updated on Jul 13, 2018
Ghost provides the ability to fill in your personal information and bio, set your profile name, image and cover. Additionally, you can reset your password via the User Profile page.
To access the User profile page, please login your Ghost Admin Dashboard and click on the Settings menu from the top navigation menu.

From the Settings page click on the Users tab from the menu on the left side of your screen.

This will redirect you to your User Profile page. First, you can modify your personal profile picture, name and cover image by clicking on the fields marked on our screenshot below:

Next you may input your Email address, Location, personal website or Bio data.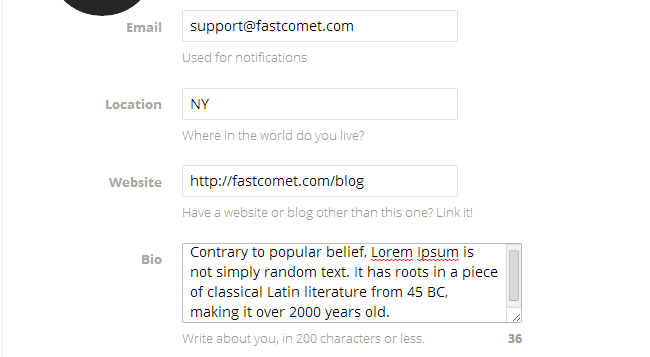 At the bottom of the page you may change your Ghost password by entering your current and new password. When you are ready with your profile modifications, please click the Save button on the top right corner of your screen.
Now your name and Bio will be displayed after each of your posts.