How to Transfer your WordPress Posts to Ghost
Updated on Jul 13, 2018
In this guide we will show you how to transfer your WordPress posts to your Ghost blog. To achieve this you will need to install WordPress Ghost Plugin into your WordPress blog.
First, log into your WordPress Admin Dashboard and refer to Plugins → Add New.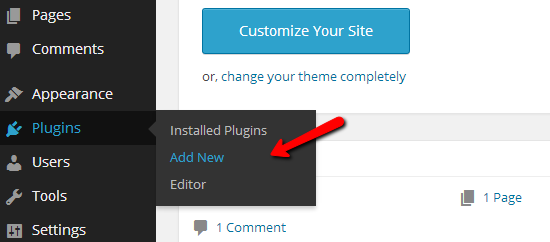 Input the WordPress Ghost Plugin name into the Search field and install the Ghost plugin.

Activate the plugin after the installation by clicking on the Activate Plugin link available on the installation page.

When you have the Ghost plugin installed and activated refer to the Tools → Export Ghost menu from the main navigation on the left. From the Ghost export plugin page click on the Download Ghost File button.

When you have your WordPress posts exported to a file stored on your local computer, please refer to your Ghost blog admin dashboard debug section. You can access the Ghost admin debug section using the following URL:
http://example.com/ghost/debug/
Please replace example.com with your actual domain or IP address to access your Ghost Admin Dashboard.
From the debug page click on the Choose File button next to the import option and select the file exported from your WordPress blog and click the Import button.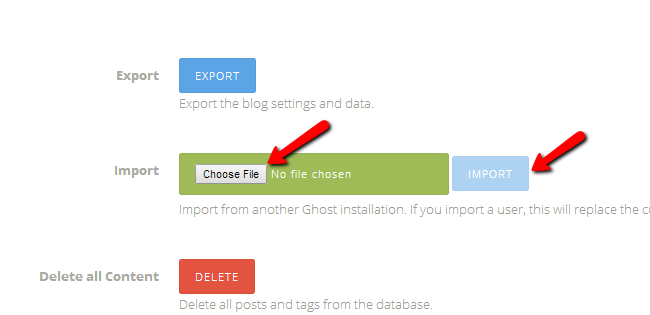 Your WordPress posts should be visible in your Ghost blog now.