Having many options is often a huge advantage. In this case, we mean a wide variety of datacenter locations to choose from. As a website owner, your main goal is for visitors to open and load your website as quickly as possible. Geographical proximity helps reduce the number of hops and Internet connections, hence impacts the loading times experienced by your users. Therefore, you would like to choose a server that is located as close to your target audience as possible. FastComet offers 11 datacenters, which ensures low latency and blazing fast load times. In this post, we will list all the datacenter locations at your disposal, as well as show you how to quickly pick one while selecting your plan with FastComet.
Table of Contents:
Where are FastComet's Servers?
FastComet has datacenters all over the world. As mentioned, we have them in a total of 11 locations:
Dallas - Texas (USA);
Newark - New Jersey (USA);
London - England (UK);
Amsterdam - Netherlands (NL); (Available for Shared Hosting plans only)
Frankfurt - Germany (DE);
Singapore - Singapore (SG);
After extensive research, we selected our current data centers, which have shown to be among the most trustworthy. The servers are continuously monitored, upgraded, and secured by a highly qualified staff of FastComet system administrators.
You can choose whichever you like for your hosting plan, but we suggest you pick the closest to you or your clients target group. You can find out more about our datacenter locations here.
If your visitors are spread around the globe, however, the data center locations have less of an influence, and you can use a CDN solution to speed up your site for all of your visitors.
How to Choose a Datacenter Location
Choosing a datacenter location with FastComet comes naturally while selecting the right plan for your project. Here is what you have to do:
Go to the FastComet home page, and then click on Plans and Pricing: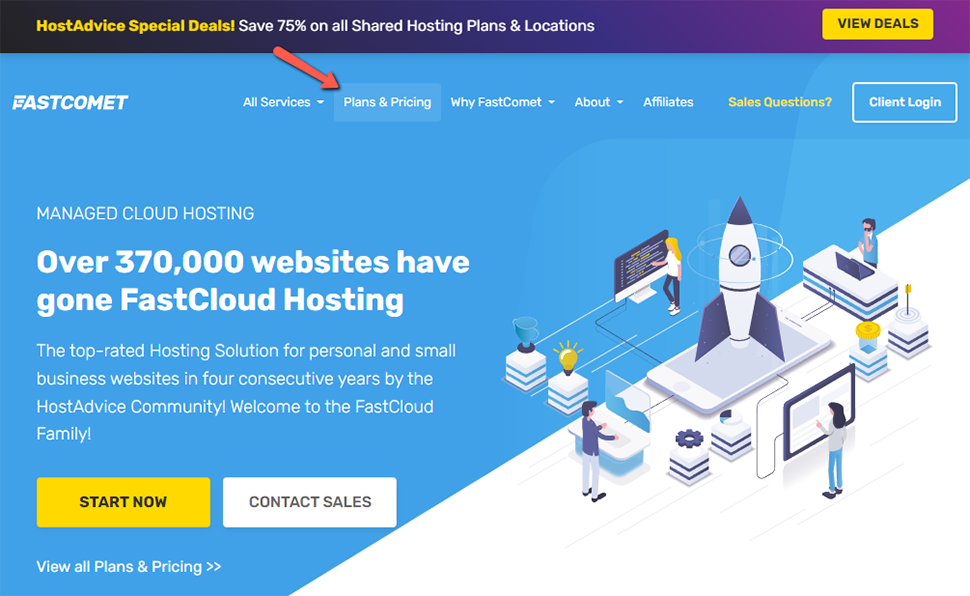 Choose the plan that best fits your desires;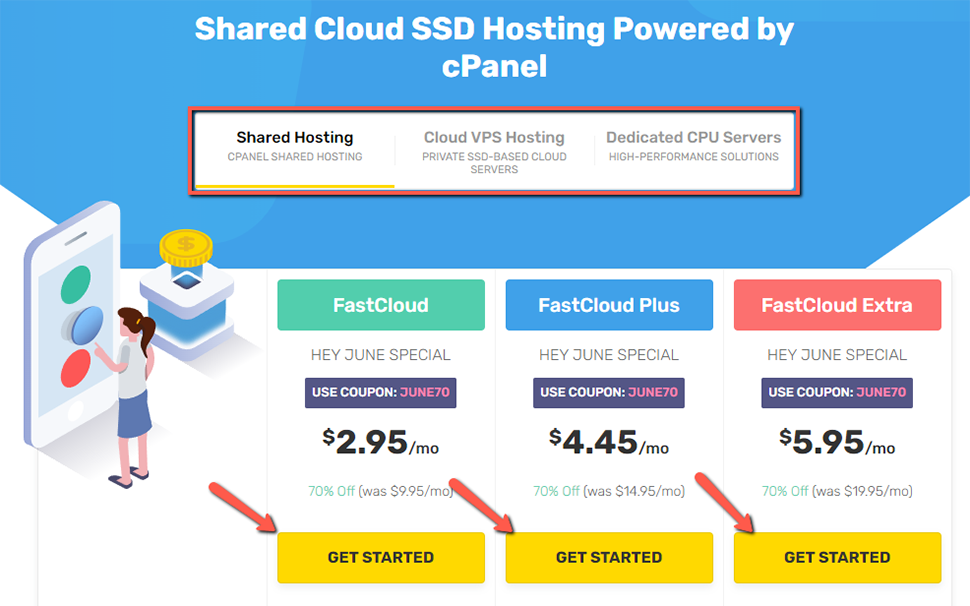 Click on GET STARTED, which will lead to a page where you either Register a new Domain name, or Input your Existing One: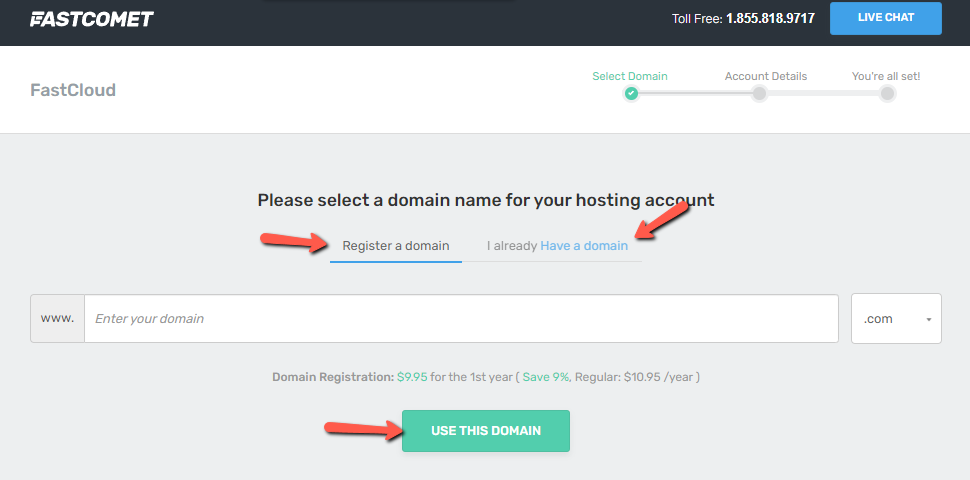 After you have entered your domain name, you will get to the page where you can complete your order.
On that page, you can find a drop-down menu where you can pick the datacenter you would like to use. Once again, we suggest a datacenter that is close to your target audience: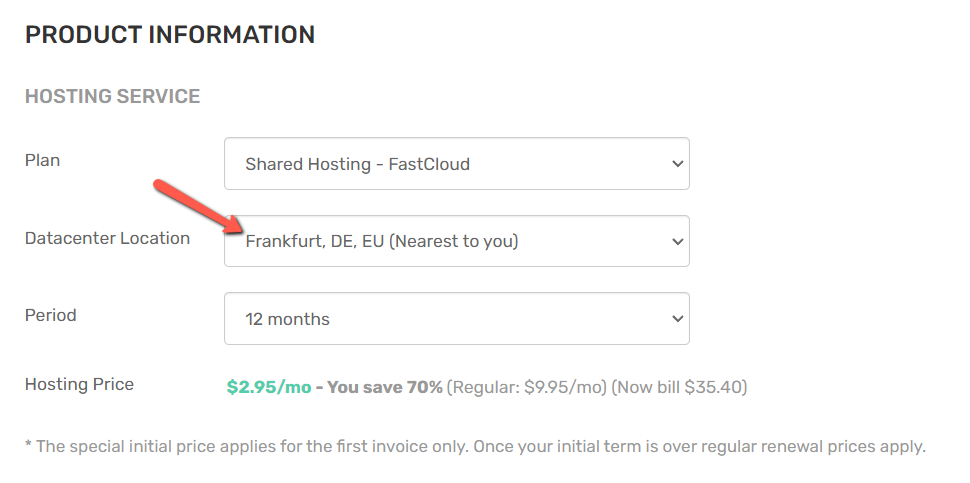 The same drop-down menu will be available if you go to purchase a domain name and decide to get it along with a FastComet plan.
How to Change Your Datacenter Location
If at some point you decide that changing your chosen datacenter location is what's best for your online project, you can request that change by submitting a support ticket. Our expert technical support staff will gladly assist you and transfer all your files as quickly as possible.
Get Started with FastComet and Choose Your Datacenter
With that many datacenter locations made available, FastComet makes sure that all clients can ensure the speed of their websites is optimal. Our priority will always be the success of our customers' projects.
Never hesitate to ask us for help, even if it's 3 o'clock in the morning — we work 24/7 for your convenience and we will always answer your web hosting-related questions swiftly.