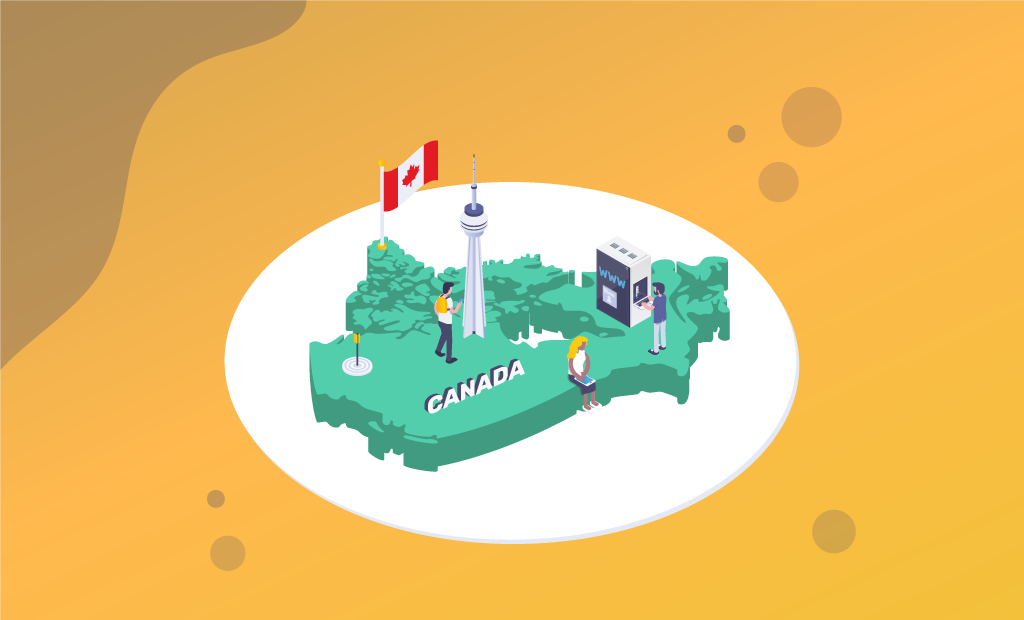 O Canada! 9th Toronto Datacenter Location is Now Available
The Toronto Raptors had their fans cheering and managed to capture the hearts of Toronto residents as the team won Canada's first 2019 NBA championship. This crucial win is the Raptors' first league title in the history of the team and for the first time, the Larry O'Brien trophy is coming inside the Canada borders. The North has spoken! Further increasing FastComet's reach in North America, we are excited to announce the opening of our newest Toronto Datacenter Location. This new location will allow our Canadian clients to deploy their FastCloud applications on native soil.
UPDATE: In addition to Toronto Datacenter Location, we now also have a datacenter in Mumbai, India. We will keep adding datacenter locations for as long as we could, making sure that our customers as comfortable as possible.
This will be the 9th global datacenter we've added, (it is the fourth in North America), allowing customers to place their site in a geographical location that is closest to the site's visitors, guaranteeing the better data privacy, lower latency, as well as blazing fast load times.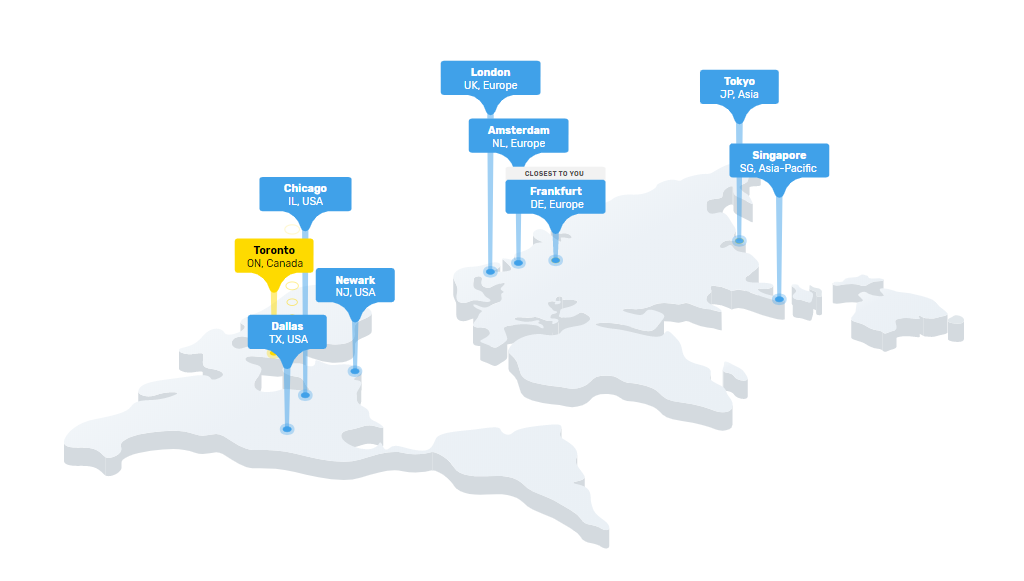 The new FastComet datacenter location also adds compliance options for some Canadian enterprises that have to follow the strict data sovereignty guidelines set in the Personal Information Protection and Electronic Documents Act (PIPEDA) and Canadian Anti-Spam Legislation (CASL).
Infrastructure and Performance
As an amazing city with its thriving financial sector and diverse set of industries, it is not by accident that the vibrant and strategic Toronto hub is becoming a popular destination for infrastructure internet providers and for large enterprise networks.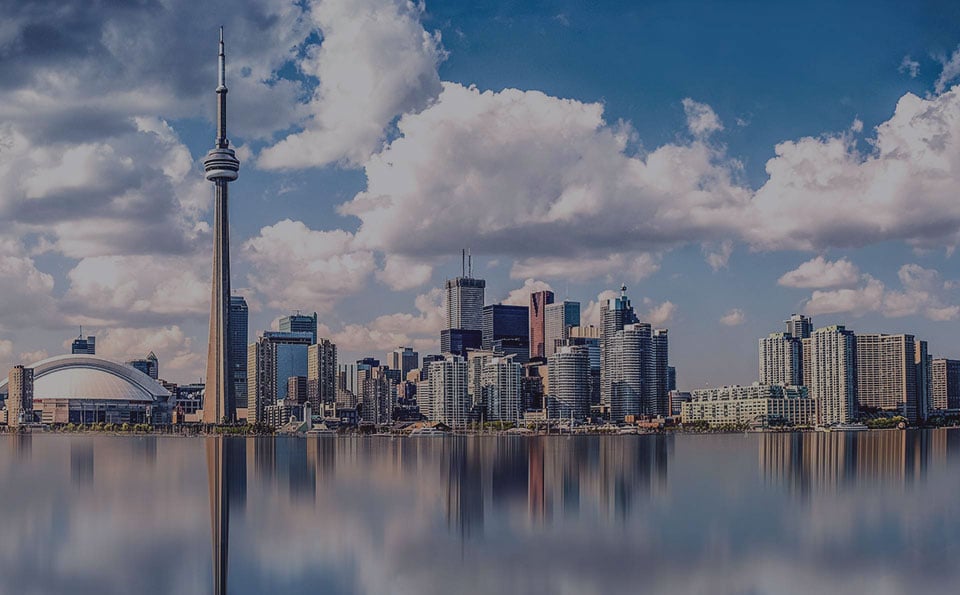 Globally, Canada is a well-known leader when it comes to modern telеcommunications and complex Internet technology. The country has Internet backbones that are fast and exceptionally reliable are fully integrated with those of the US. In modern cities like Montreal, Toronto, Vancouver, and Calgary, Canadian datacenter facilities are in fact closer to the US border. This helps them enjoy better and faster IPv4 and IPv6 connectivity to some major US cities than several datacenter locations that are actually inside the borders of the United States.
As a home of the Toronto Stock Exchange, the headquarters of many large international corporations and a part of the Great Lakes megapolis with population over 55 million, Toronto is the ideal location for both personal or business sites targeting visitors from the region.
FastComet Toronto Datacenter Location offers a highly available network and our continuously expanding localized peering is to reduce the latency within Canada and in the Northeastern United States. You can find some more details regarding our Toronto network and datacenter, including speed tests, a test IP, and download files right on our website.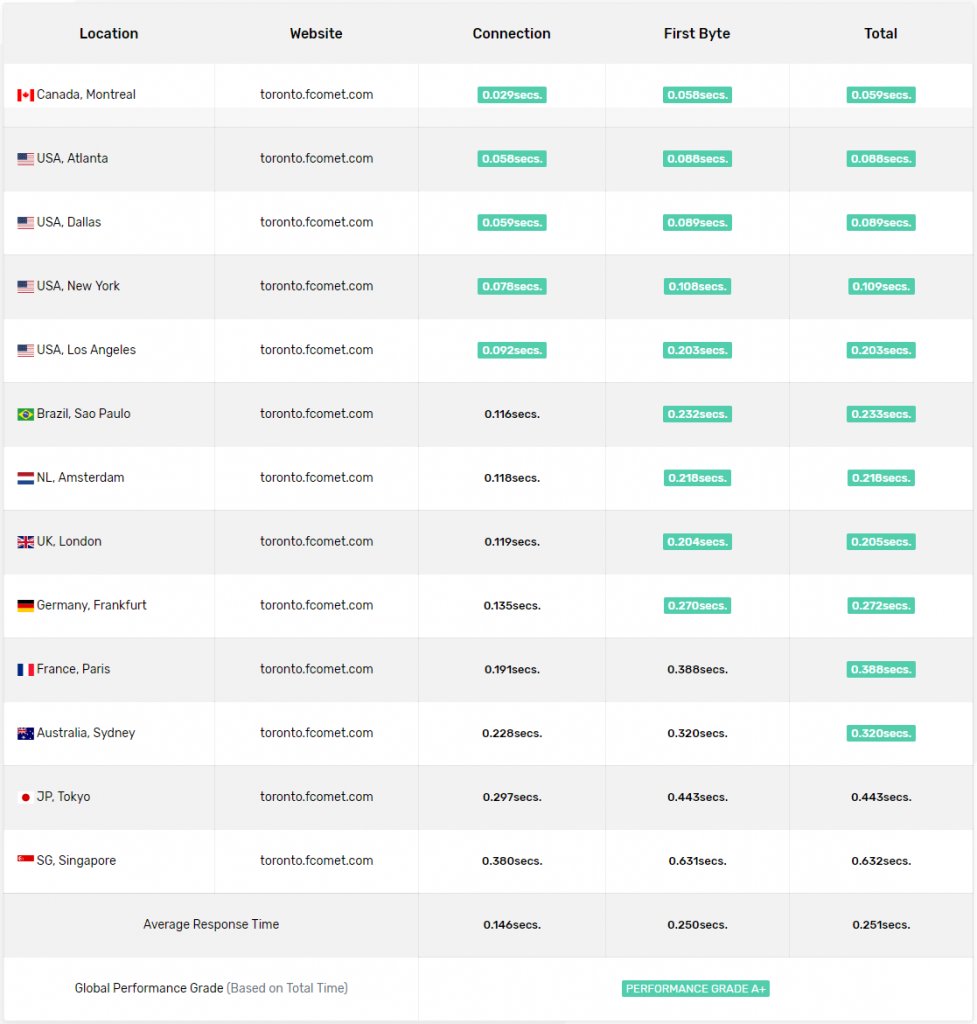 As always, we have made sure the facility and network are providing the level of quality and performance expected from all other 8 FastComet hosting locations. Also, the datacenter location is power and cooling redundant making it invulnerable to major downtimes.

Why Choose Canadian-Friendly Hosting Services
Better Privacy
A critical data security consideration is when the host's website servers (datacenters) are physically located. Your websites, databases, and emails – everything governed by the laws of your server's location.
Canada is a very strict country (in a good way) and has much more robust legislation when it comes to the management of personal data and online privacy rights, especially when compared to the United States. In general, Canada places personal security at a higher priority and it is regarded as one of the essential rights.
You are under the protection of the Canadian constitution when your hosting server is in the country, whether physically or on "the cloud". Under the Personal Information Protection and Electronic Documents Act (PIPEDA), private data on hosted servers is regulated strictly, with laws that were designed specially to protect sensitive personal data. FastComet fully complies with PIPEDA and with Europe's regulations too, also referred to as GDPR.
Enhanced Performance for our Toronto Datacenter Location
In case your target audience is Canadian or North American, then using a Canadian based hosting service will decrease your site's load time exponentially, improve the client's satisfaction, which would ultimately increase your profits.
In addition, CloudFlare CDN Global Anycast Network serves from the closest of over 7 distinct access points (Ottawa, Vancouver, Montreal, Toronto, Calgary, Saskatoon and Winnipeg) throughout Canada.
Free .CA Domain Registration
One of the first decisions, when you start an online business in Canada, has to be whether or not to use a .ca TLD for your domain name. Even when you are not yet ready to go live with your site, you can use your domain name for secure, custom email that redirects to your social media or another profile, while also protecting your brand.
Is your target market local or Canadian? The .ca domain instantly tells people that they would be ordering from a company based in Canada. People outside of Canada cannot use it. That alone could result in your link getting clicked more regularly in search engine results.
Having a .ca domain name would be a good choice when:
your service or company is of main interest people in Canada;
your services or products need Canadian branding for better profit;
your interested in providing services is only in Canada;
your wish is for people to be fully aware your company is in Canada.
FastComet offers you a free .ca domain name registration along with all FastCloud Hosting plans.
Better SEO and Organic Search Results on Google.ca
Search engines use the .ca domain to indicate Canadian websites when Canadians are searching for businesses in the country. While choosing a specifically Canadian web hosting company won't affect (positively or negatively) your Google rankings on a global level, it will affect your local Google rankings.
Google makes the assumption that when your IP address comes from Canada, and your site's top-level domain is .ca, then you're most likely based in Canada. Google will assume that your business is more relevant to people searching from Canada and (especially) using google.ca than it is to users searching from the US and using google.com. Studies have shown that roughly 45% of Google queries are done by using Google's local engine, and up to 50% for mobile searches. So, ranking higher for google.ca would have a massive impact on your site's traffic, and ultimately on your business. In general, what all this means is that the users searching for your Canadian business site will have a much higher chance of finding it in case you are hosted with a provider in Canada.
Launch a Site in Toronto Today
New to FastComet? Starting today, you and your new site also can call Toronto home too! The new location is available and can be selected as your preferred region during the order process. So if you need a domestic footprint in the great north take a look at our web hosting plans today.
Existing clients can also enjoy the new location by requesting migration from our experienced 24/7 Technical Support team. Moving locations requires an IP address change and additional steps from our team. The migration process is handled quickly, with care and we will make sure that you do not have to lift your finger to transfer your websites to Toronto. As always, the migration of your account would be completely free!
The latest tips and news from the industry straight to your inbox!
Join 30,000+ subscribers for exclusive access to our monthly newsletter with insider cloud, hosting and WordPress tips!