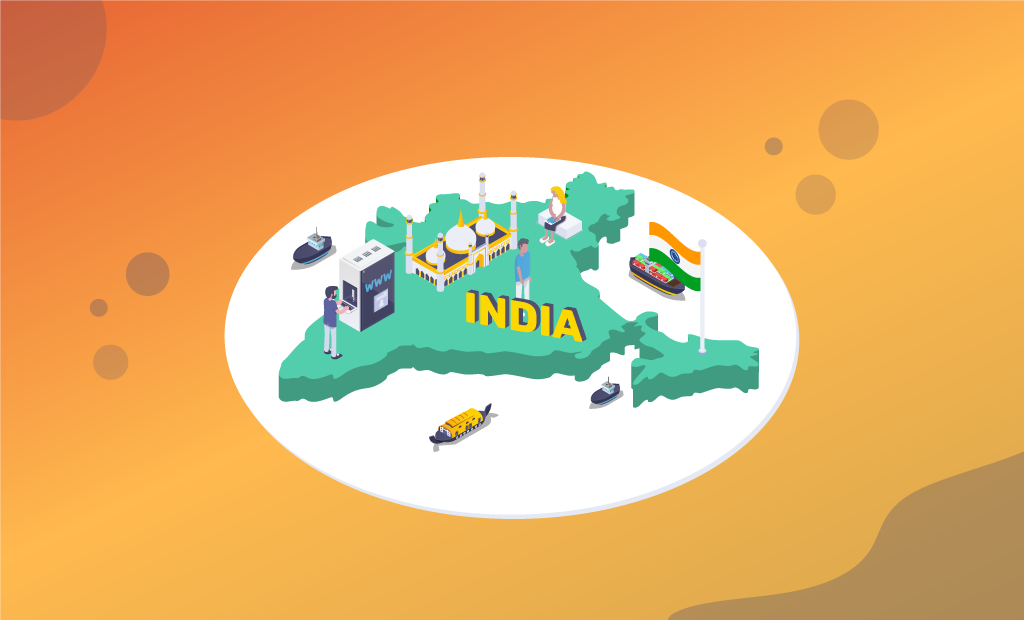 Datacenter #10 Now Available in Mumbai, India
Namaste! Developers, startups, webmasters, and small business owners throughout India and the neighboring regions that have been with us since the very beginning of FastComet, have been urging us to come to India. All our clients can use the new datacenter location to host their sites (Shared, Cloud VPS, and Dedicated CPU Servers). The new Mumbai location joins Singapore and Tokyo in the Asia Pacific. It makes it easier for all Indian brands, looking to establish their online presence, to enhance their overall marketability by deploying Indian web hosting services.
Happy India Independence Day 2019
On 15 August 1947, the UK Parliament passed the Indian Independence Act 1947 transferring legislative sovereignty to the Indian Constituent Assembly. In that manner, we are super excited to announce that our 10th datacenter location in Mumbai, is available now. India will no longer be dependent on datacenters located in foreign countries.
Mumbai Mission
Long gone are the days when the Indian economy was contingent on the growth of traditional sectors like textile, manufacturing, and agriculture. Information technology (IT) and all IT-related services have grown to become a massive contributor to India's GDP. Home to more than 5 million software developers, 500 million Internet users, second only to China (and will add more new users this year) than any other country in the world, India is among the world's fastest-growing developer and technology regions and our most requested international datacenter location.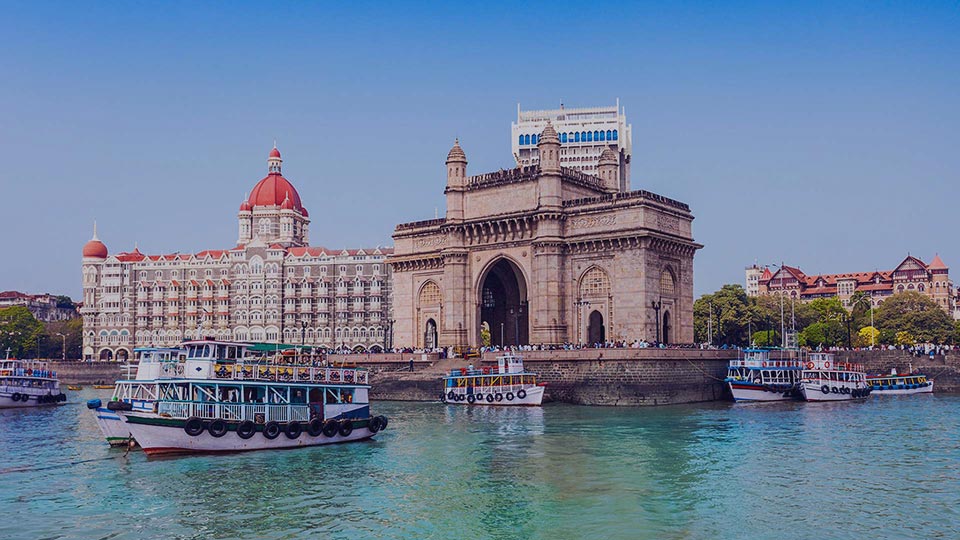 Currently, India is in the spotlight as potentially being a fast-growing market. However, Indian online services have been restricted by unpredictable power supplies, limited bandwidth, inconsistent internet connectivity, and unreliable optical fiber links between various parts of the country. Until 2015, India was seen as the unsuccessful challenger in the race to become a regional data center hub.
India's Prosperity
Despite all the problems, India is a country of hundreds of millions of Internet users, and the numbers are continually and rapidly growing, going hand in hand with fast-prospering online businesses. To cater to the digital needs of a vast population and to sustain the growth of ever-growing sectors of IT, telecom & banking, the support infrastructure also needs to be in place. Datacenter, a critical support infrastructure, has been the central point of the development phase.
According to Gartner, Inc., the revenue from public cloud services in India projects a total of $2.4 billion in 2019, which is roughly a 24% increase from 2018. India's revenue will represent merely a total of 1.2% of the global public cloud services in 2019. However, it still ranks among the 9 countries that will have higher than the global average growth rate (16%). The new Mumbai data center is a testament to the overall growth potential of India.
Customers from India
India represents an exceptional growth opportunity for FastComet. This is especially because we have been mainly focused on enabling all startups, SMBs, and new ventures. We do it to help users in India establish themselves online as efficiently as possible. We are proud to have already amazing Indian startups among our clients today.
Until now, FastComet was deployed to all clients in the Indian subcontinent. That was done from remote datacenter locations like Singapore and the US West Coast. Customers in the Indian markets who host applications in the Mumbai region (APAC) instead of Singapore can see latency improvements ranging from 20 to 90 percent.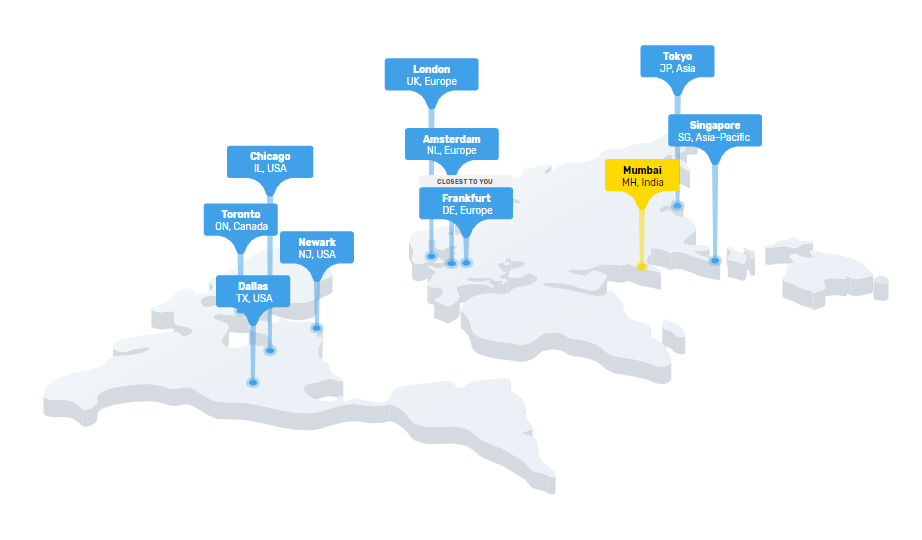 Infrastructure and Performance
We've equipped our new Mumbai data center with all our latest server builds Next Generation Network (NGN), and global fiber backbone.
Hosting locally means minimal lag, shorter load times, and the best possible user experience. By hosting your website on FastComet India servers, Indian customers along with the wider developer community may benefit from exponentially reduced latency on the speed of their websites. Additionally, the performance will improve because of running workloads close to home.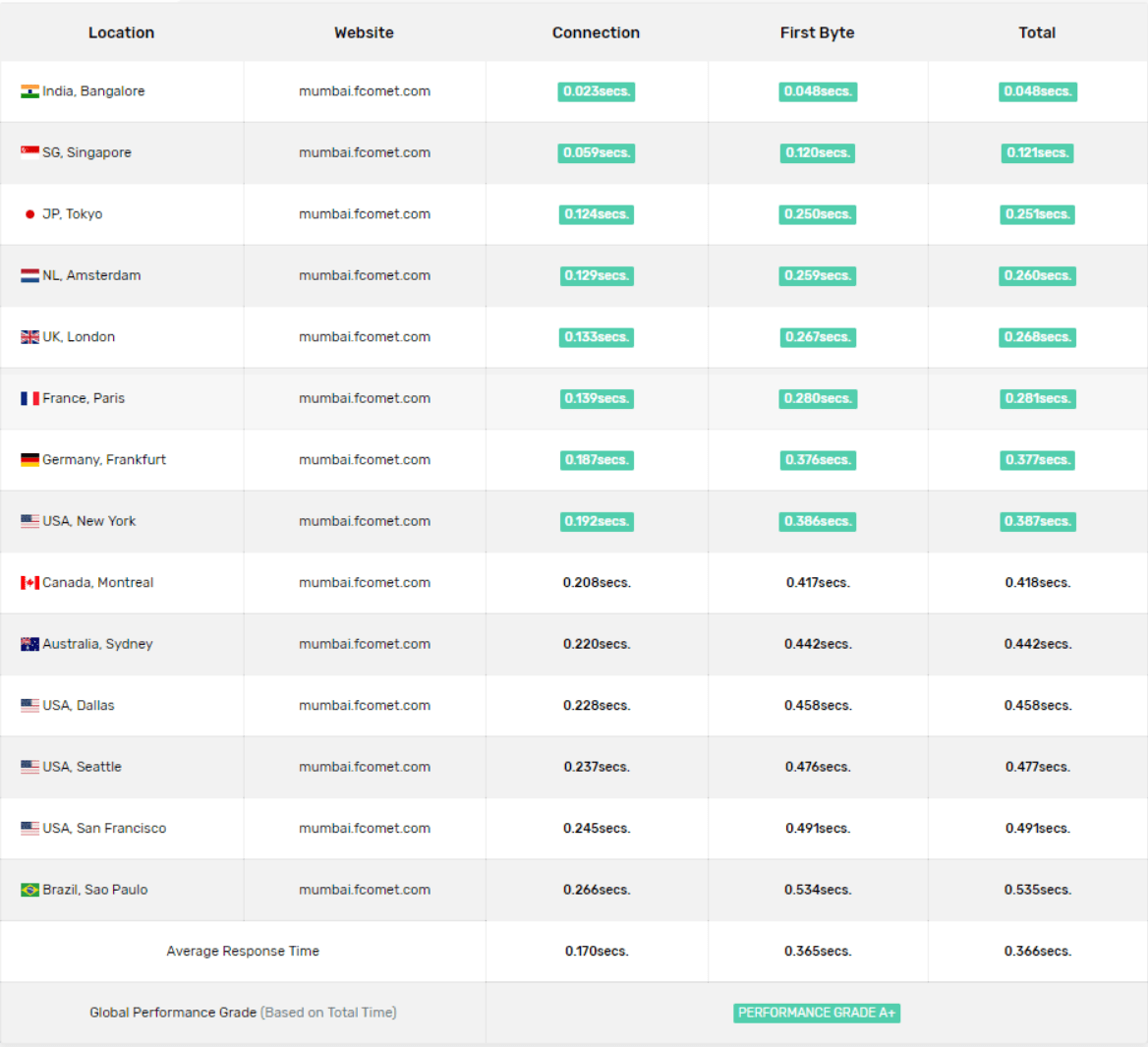 Why Choose India-Friendly Hosting Services
Getting an increase in the load time of your website? Experiencing unseen before latency? Have your customers been frequently complaining about this matter? A key reason for this could be your server location. Is the majority of your customer base from Asia but your server in the US or Europe? If that's the case, then you have to switch the server location to your target audience base – it's imperative when scaling your business.
Minimum Latency
The geographical proximity does contribute to improving the latency and the site's page load speed. The lower your latency, the quicker the page loads. In plain text, the time it would take for your site to load on the browser is directly proportional to the server location.
Your server location affects your customers' user experience. The greater the distance between your visitors' location and the web hosting server, the higher the delay they will experience. And vice versa – the closer the web hosting server to the visitors – the better customer satisfaction. Our Indian servers are located in a state-of-the-art datacenter location – Mumbai – giving all your customers a seamless feel.
Search Engine Optimization
Search Engine Optimization (SEO) works closely with latency, and minimum latency is excellent for SEO. For example, search engines such as Google, which the majority of customers use, drop down your website ranking if it has sluggish loading speed.
Compliance with Local Laws
A datacenter location that is in the country also facilitates compliance with the local laws and regulations. Those laws and regulations stipulate certain types of data. For example data in government websites, needs to be stored and served only by local servers.
Host your Site in India
We are genuinely excited to be coming to India. We are also looking forward to hearing feedback on how we can best serve the community.
The latest tips and news from the industry straight to your inbox!
Join 30,000+ subscribers for exclusive access to our monthly newsletter with insider cloud, hosting and WordPress tips!