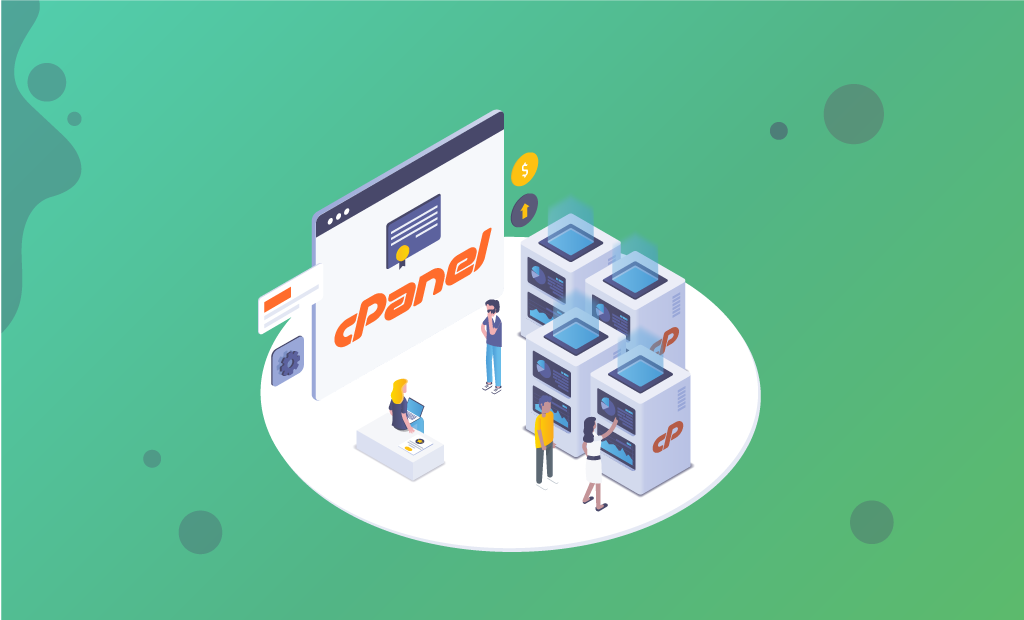 New cPanel Licensing Tiers on Cloud VPS and Dedicated Server Plans
In late June, the most popular control panel for web hosting – cPanel, has announced a significant change to its license pricing structure. The new model from "per server" to "per account" has been effective since September 1, 2019. For more than 20 years, cPanel licenses were priced simply. There were a few license types and unlimited accounts allowed, all for a flat monthly cost.
The restructure defines the price of every license based on the total number of accounts hosted on the server. That results in a substantial price increase, not just for us but also for our customers licensing costs. Given all of this came at once, we had to impose the cPanel tier structure regarding the number of cPanel accounts that can be created with any of our Cloud VPS and Dedicated Server plans.
cPanel is Here to Stay at FastComet
Following the official cPanel price update announcement, we wasted no precious time evaluating our options. It took us more than one month to be just able to close our NOC partnership agreement with cPanel. This agreement allows us to provide cPanel licenses under the new Terms and conditions required by the vendor. Moving forward, FastComet Cloud VPS and Dedicated Servers will also use different licensing models to allow you to purchase blocks of accounts as per your needs. Note that your current pricing on existing servers will remain unchanged.
For web hosting companies, software licensed from third-party vendors makes up most of software asset costs. When you rely significantly on a third party, you must prepare for the consequences of that third party doing everything – from changing their software and pricing to even going out of business. And whatever they do could potentially affect your business, and you have no choice but to accept it.
Our Decisions are Based on Your Needs
Regardless of how we feel about the cPanel pricing changes, our decisions are based on what is in the best interest of our current and future customers. cPanel will be included for free with all the shared hosting plans we provide. All our Cloud VPS and Dedicated server plans will run on a fully-licensed cPanel version.
In over two decades, the shared hosting infrastructure has established itself as the most affordable entry-level platform for small businesses. This web hosting platform allows designers, developers, and website owners to launch new websites (and apps) quickly while using user-friendly interfaces. It is cPanel that lies in the cornerstone of the success and popularity that shared web hosting currently has.
cPanel appeals to novice and experienced system administrators who prefer the raw power of command-line tools to configure server infrastructure. Working with cPanel has become a preferred default method for most customers. Consequently, cPanel has become synonymous with shared hosting plans. Another reason to keep cPanel hosting is that it remains the most reliable and secure way to manage your Linux-based account.
New cPanel Cloud License Tiers
All Cloud VPS cPanel/WHM licenses transition over to support the new account-based licensing model as of September 25, 2019. Current Cloud VPS cPanel/WHM licenses are to convert to the Free cPanel/WHM account license.

Since December 2022, all Cloud VPS/Dedicated Servers clients with one (1) cPanel account will keep the same monthly rate, as we will cover the cPanel Solo Cloud license tier. Clients using more than one cPanel account will need to upgrade their cPanel licenses to the corresponding license tier according to their needs.
Note: Our FREE cPanel license entails up to 1 account. Extra charges will apply in cases where our clients require additional accounts.
If you purchase a new Cloud VPS plan, the base price of the VPS will include 1 cPanel account. On a Dedicated server, the base price will also include up to 1 cPanel account.
How to order a cPanel license?
As a FastComet customer, you can purchase your cPanel license directly from us. Because of our licensing contract as an official cPanel NOC partner, the cost of the cPanel license would be lower than if you decided to purchase it directly from the cPanel company.
To order a cPanel license for your server, follow these steps:
Log in to the Client area;
Navigate to Order -> Licenses.
Our technical support experts will swiftly set it up for you after the purchase.

Note: cPanel has made the switch to exclusively monthly billing for all cPanel licenses. Following their pricing structure, we also begin to offer only monthly billing cycles for cPanel licenses.

How Do We Define a cPanel Account?
For clarity, the definition of an account is not a domain name. An account often called a "cPanel user" or a "cPanel account" is a standalone account created in WHM. As an end-user, you can use such accounts to log into the cPanel interface and manage their websites or emails. Note that all accounts, no matter their type or status (suspended or inactive), will count against your allocation. Thus good housekeeping is going to be essential for many customers. We strongly recommend that you create backups for cPanel accounts you deem inactive before terminating the account.
Will your Hosting Price Increase?
We have no plans to change any existing Cloud VPS or Dedicated Server Hosting packages. You are still able to add unlimited add-on domains on any given cPanel. Existing customers will remain unaffected for as long as they don't allow their subscriptions to lapse.
How to optimize the cPanel accounts number?
Of course, there is a way to reduce the costs of keeping a cPanel license. The first thing you need to do is to ensure that there are no unused accounts within your WHM account. Afterward, you have to remove the unwanted where possible. If you have several websites to consolidate under a single cPanel account as Addon Domains, you should take advantage of and reduce the number of cPanel accounts you need.
What happens when you exceed the maximum number of users on a cPanel license tier? How to upgrade or downgrade?
Once a cPanel license meets its allotted maximum number of users, it needs an upgrade to the next tier to add more cPanel accounts. Existing cPanel License upgrades are available within the Client area. Simply select the Upgrade option from the Dropdown menu next to your active license.
Conclusion
The cPanel we've all come to love has traveled a long, impressive journey, battling many storms and constantly innovating while maintaining exceptional user experience. Their announcement came as a massive surprise to us. Such a dramatic change was not expected for the entire hosting industry. We are not pleased with these actions, but that still doesn't erase our confidence in them as a platform. Especially not in the "current best" web hosting control panel. We understand how impactful the cPanel pricing changes could be on your business. Still, it is a business decision we all have to accept.
If you are not a FastComet customer yet and want to capitalize on our FastComet cloud options, we would be happy to assist you. Simply come to the LiveChat or call us to connect to one of our friendly Hosting Advisors. Then go ahead and discuss the FastComet control panel options. We have the expertise to help you choose the most suitable plan per your needs.
The latest tips and news from the industry straight to your inbox!
Join 30,000+ subscribers for exclusive access to our monthly newsletter with insider cloud, hosting and WordPress tips!