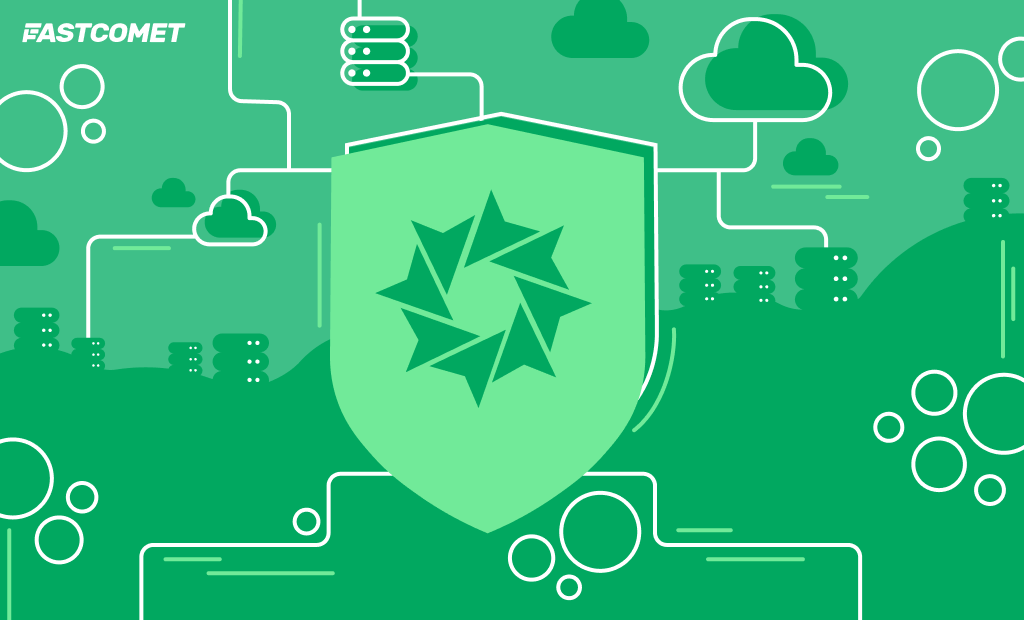 Imunify360: Upgrading Your Server's Security For Free!
Here at FastComet, we strive to provide stable, secure, and feature-rich services while maintaining our affordable prices. Last year we made a massive stride towards improving security. We deployed the Imunify360 service on all our FastCloud shared hosting servers. We also added it as a purchasable add-on for our private VPS and Dedicated Servers. They typically use a wide array of security features rather than one consolidated piece of software, such as Imunify360. We decided to implement Imunify360 on our shared hosting servers because it provides a proactive real-time website and server protection, with which we have been very impressed. It is not just a malware scanner; we will elaborate further on that later. We were so satisfied with it that we wanted to expand the coverage to our VPS and Dedicated services and perform this upgrade for free.
Because of that, we are happy to announce that we have enabled the Imunify360 service on all private VPS and Dedicated Servers, which have a single cPanel account on them! We want to continue our long-term commitment to adding value to our services, and this is the next step on that path. In this post we will explain in more detail what that means for you and your server.
For Which Servers Does This Upgrade Apply?
If you have purchased any of our VPS or Dedicated Servers at any point, and have only one cPanel account on them, then this Imunify360 upgrade affects you! Not only that, but any newly purchased servers going forward will also benefit from this.
Our team of experts has already enabled it on all servers which qualify. It is up and running, and protecting your server. This does not mean that servers which currently have more than one cPanel account can't use the services provided by Imunify360, though. The software is still available in our store, which you can purchase and add to your server.
You can also upgrade the free license to expand Imunify360's coverage to protect multiple cPanel accounts, if you obtain an expanded cPanel license. To do this, you have to purchase the extended Imunify360 license, which you can do from your Client Area. Simply log into your account, then go to Order, and then Licenses. You will be able to see the Imunify360 service and you can choose the tier to purchase when you add it to your cart.
What Does The Imunify360 Software Do?
Our VPS and Dedicated servers typically come with the ConfigServer Firewall (CSF) and cPHulk Brute Force Protection security suites. They are both developed by cPanel and naturally the integration for our customers is seamless. The servers use the free ImunifyAV software for a malware scanner, which can only scan for malware but not remove it. However, we have been performing thorough testing and comparing over the past few months. We determined that Imunify360 is better suited for our needs.
The Imunify360 upgrade will not only provide your server with a malware scanner but a complete web server security suite. Below is a list of some of its more prominent features:
Malware scanner, which will carefully clean up any infected files or code (either in files or databases). The scanner will do its best not to impact your website's functionality and only remove what it absolutely needs to;
Fully-fledged server firewall, including protection against brute-force attacks, DoS attacks, and port scans;
Web Application Firewall (WAF), which protects your websites from almost all web application attacks. SQL injection, file inclusion, and more. It will also protect against bad bots, vulnerability scanning, and password guessing, to name a few;
PHP Hardening, which will patch all PHP versions installed on your server against known vulnerabilities. This way, you will be less likely to encounter any issues if you must use an outdated PHP version;
Reputation Monitoring, which will inform you if your websites or your server's IP are on any blacklists;
Patch Management will let you know when an outdated component has a newer version available.
Since Imunify360 is an entire security suite, only it has to be enabled on your server to protect it fully. CSF, cPHulk, and ImunifyAV are unnecessary while Imunify360 is running. That will free up resources on your server to be used elsewhere. Not only that, but similar features are often paid for in other hosting services, yet they do not offer the same high level of security. Even if you decide to forego the free Imunify360 license and upgrade it so you can cover more cPanel accounts, you will still be getting excellent security for the fraction of the price, when compared to other places. Imunify360 is the web security market leader, yet some hosting providers don't even offer it. As per usual, our clients are our top priority, so you get the latest and greatest for free with this upgrade.
How to Start Using Imunify360?
If your server has only one cPanel account on it, then there is absolutely no setup required from your end. We have taken care of that for you! The Imunify360 upgrade is already installed and configured on your server with the most optimal settings. All that is left is for you to use the service, and there are two ways to do it.
As a cPanel User
This is the easiest way to begin using the Imunify360 service. Log into your cPanel, and then find it in the Security section.

You can run scans from here via the Start Scanning button and observe their progress via the Scan tab.

You can also view the results from previous scans from the History tab. The Proactive Defense tab is where you can see how the defense is currently set up. Still, it won't allow you to make any changes to it, as they have to be done on a server level (as the root user), which is the other way you can use Imunify360. We also have a tutorial on how to use it as a cPanel user.
As a Root User
Typically, we do not provide root-level access to our customers' servers because inexperienced users might cause irreversible damage to the server's data. However, we do provide it if requested. If you do have root-level access to your server, then you can do a lot more with Imunify360. You can search for it in either search bar when logged in with the root user, and the interface looks like this.

As you can see, there are many more options than the cPanel interface provides. Here is a quick breakdown of what each tab does:
Dashboard: the home page of Imunify360. It will show you any new events or alerts that need your attention, as well as various statistics about said events and alerts;
Incidents: where you will be able to see any IPs which have been either reported or detected as malicious;
Firewall: allows you to manage your server's Whitelist, Blacklist, and Greylist. You can manually block or unblock individual IPs or whole countries;
Malware Scanner: very similar to the cPanel's interface, this scanner will find any malware on your server and clean up any infected files or code while maintaining the integrity of your websites;
Proactive Defense: it will immediately terminate any malicious script before it can even execute;
Reputation Management: this is where you will see if any of your server's IPs or websites are blacklisted.
You will also find Imunify360's settings in the cogwheel next to these tabs. As we mentioned, these settings have already been set up for you, and you needn't do anything with them. We recommend you not to change any of them if you are not intimately familiar with Imunify360.
Conclusion
We sincerely hope you are as excited as we are about this new change. We have been planning about activating the Imunify360 service for all servers with a single cPanel account for a while, and we are delighted that we were able to go through with it. It is an excellent bit of software, and we hope to continue using it in the future since CloudLinux – the people behind it – are a fantastic company. We thoroughly rely on their stellar products for our services, and this Imunify360 upgrade will undoubtedly improve the security of your server and the value you get out of it.
The latest tips and news from the industry straight to your inbox!
Join 30,000+ subscribers for exclusive access to our monthly newsletter with insider cloud, hosting and WordPress tips!