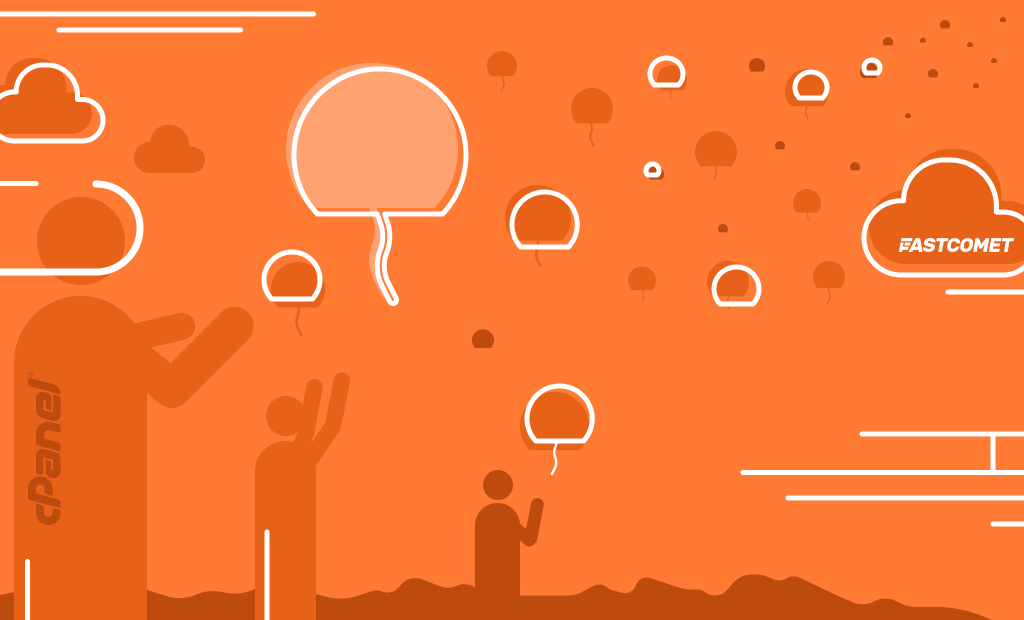 Time to Say Goodbye to cPanel's Paper Lantern Theme
After years of exciting and memorable stints with cPanel Paper Lantern interface, it's time to say goodbye to our beloved cPanel theme. As a modern web hosting provider, our aim is and always will be customer satisfaction. To achieve this, one of the most important things we need to provide is a seamless experience through a standardized control panel. That's exactly why we have chosen to use one of the most used control panels for managing hosting accounts – cPanel.
With our post about the cPanel Jupiter interface, we have introduced you to the fresh new look of this awesome control panel. The Jupiter theme deserves all the praise and attention it can get, which is why cPanel are completely discontinuing Paper Lantern. We are 100 percent behind their decision as we can see Jupiter's potential to become greater with each new cPanel update.
In this post, we will provide all the information you need in regards to the discontinuation of Paper Lantern. We will also shed light on what you can expect from the cPanel Jupiter theme.
What does this imply for you personally? If you're already using Jupiter, you can be assured that you'll be covered for all future updates.
Table of Contents:
How Much Time You Have to Switch
In cPanel & WHM version 100, the Paper Lantern theme and all related styles were deprecated.
In version 108 of cPanel and WHM (debuting in Q3-Q4 of 2022):
The Paper Lantern theme will be removed from the cPanel interface. Along with the uninstallation of Paper Lantern, cPanel will erase any direct alterations you've made to it. Paper Lantern will not be left on servers that previously had it, unlike how cPanel deleted X3.
All development, minor updates, and security patches for the Paper Lantern theme will be halted by cPanel.
cPanel will migrate your existing users and hosting packages from Paper Lantern to Jupiter during the upgrade to 108.
The public documentation for cPanel and WHM will use the Jupiter theme in the cPanel interface. Previous versions of cPanel and WHM's public documentation will be unaffected.
By June 2023, Paper Lantern for end-users will no longer be supported in any way, including LTS support. cPanel & WHM v106 for non-LTS users and cPanel & WHM v102 for LTS users will be the last versions of cPanel & WHM that contain Paper Lantern.
Jupiter adoption becomes mandatory starting with cPanel v106. Your default theme will be changed to Jupiter when you're upgraded to cPanel v106.
Under certain circumstances, Paper Lantern will include the means for users to switch to Jupiter. In such instances, a quick and straightforward button will appear at the top of Paper Lantern.
We'll continue with more information about the removal of Paper Lantern and moving to/customizing the Jupiter theme.
How to Migrate to Jupiter
You don't have to wait to try the Jupiter theme. You can do it right away and begin finding out about all its perks.
How to Migrate to Jupiter in the cPanel Interface
In the Paper Lantern theme – Select your theme from the dropdown menu in the General Information tab of the cPanel interface.

The Update:Themes function applies a new theme to the cPanel Interface. For more information, read cPanel's Update current theme documentation.
Change the Theme for cPanel in WHM Interface (VPS and DS with Root Access)
There are several ways to switch to Jupiter or make Jupiter your default theme for user accounts:
Use WHM's Edit a Package interface (WHM → Home → Packages → Edit a Package) to edit the theme settings for the default package or other packages you have created. When you make a change to a package, the package settings are reapplied to the accounts.
If you have many accounts, you can move an individual user, a group of users, or your entire server's users to Jupiter using WHM's Modify/Upgrade Multiple Accounts interface (WHM → Home → Multi-Account Functions → Modify/Upgrade Multiple Accounts).
Use WHM's Basic WebHost Manager Setup interface to choose a default theme for new accounts (WHM → Home → Server Configuration → Basic WebHost Manager® Setup). When you create an account, a package, restore an account, or transfer an account, the theme you choose becomes the default theme.
You can change the theme for many or all accounts on the server using the /usr/local/cpanel/scripts/modify accounts script. To do that, read cPanel's The modify_accounts Script manual for additional information.
As seen in the subtitle, please note that you can switch to Jupiter or make Jupiter your default theme for user accounts ONLY if you have a VPS or DS plan with root access. You can get root access by requesting it through our ticketing system. However, keep in mind that we advise most clients to refrain from having VPS and DS root access because it can lead to unfixable errors and, ultimately, the need to recreate the entire server.
What's New in Jupiter?
To find out what's new in the new cPanel interface – Jupiter – go ahead and read our blog post called FastComet has Landed on cPanel's Jupiter Theme. You will also see some of the future plans cPanel has for the future of the Jupiter theme.
How to Customize Jupiter
The Jupiter theme allows you to personalize the cPanel interface using API functions. Custom colors and logos can now be used to alter the appearance.
Branding customizes the cPanel interface to match your company's logo and brand.
Use cPanel Official Guides
In the official Guide to cPanel Interface Customization and Branding in the Jupiter Theme, you will find the following guides:
Those will help in case you wish to customize your Jupiter theme and make it even more convenient than it already is.
A Few Words from cPanel
cPanel will continue supporting the Paper Lantern theme for any previous versions of cPanel, according to their Long Term Support Policy.
With a deprecation this large, cPanel are aware that you may have questions and concerns. Deprecating Paper Lantern allows them to focus on improving the cPanel experience in the Jupiter theme. cPanel encourage everyone to let them know what they can improve going forward.
If you have any feedback or comments, feel free to contact them and let them know. You can use the following links to contact the cPanel team:
FastComet has no power over the complete switch from Paper Lantern to Jupiter. This comes entirely from cPanel. In this case, we are simply the messenger.
Final Thoughts
New is usually good, and in this case, it's awesome. Jupiter is a big improvement on the cPanel interface, both functionally and visually. Of course, some (or even most) of you will need time to get used to the new Jupiter theme. That's exactly why we encourage you to try it right away with no hesitation. The sooner you do—the faster you will start loving all its features and advantages.
As always, feel free to use the comment section and share your thoughts with us. We are happy to converse with all our clients.
The latest tips and news from the industry straight to your inbox!
Join 30,000+ subscribers for exclusive access to our monthly newsletter with insider cloud, hosting and WordPress tips!