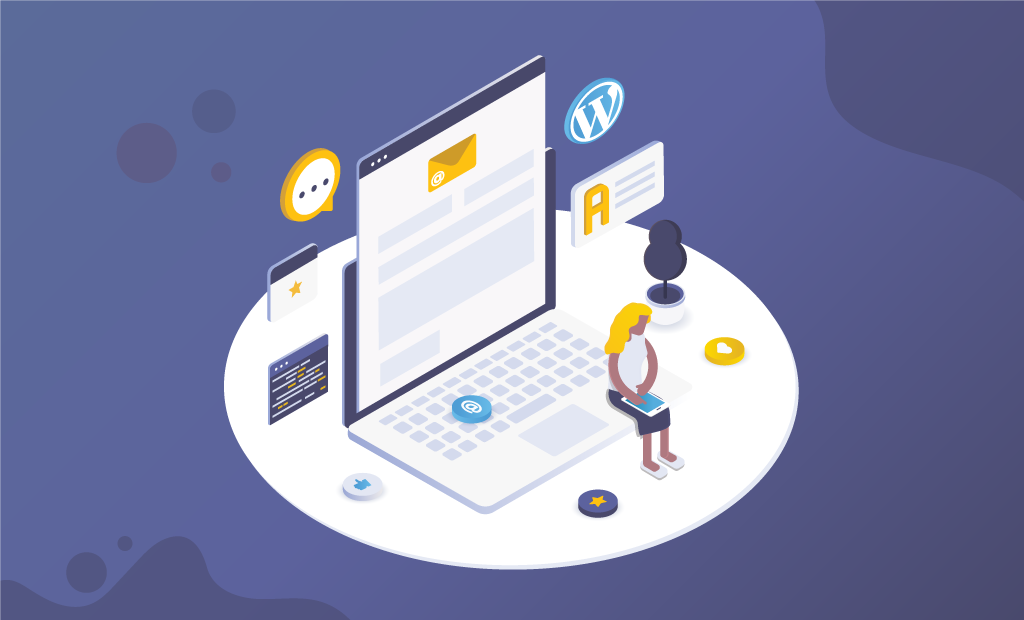 7 Best WordPress Contact Form Plugins (Pros and Cons)
Having transparent communications with your site visitors is key. Only communication on a regular basis will enable you to take the proper measures and to improve your website's top priority, which is more visitors/clients. What you need is to include a contact form on your WordPress site. So, you are probably overwhelmed by the fact that there are hundreds of plugins for contact forms.
In this article, we will share some helpful information about some of the high-quality WordPress contact form plugins. We've gathered 7 of them and will go through their Pros and Cons to make your choice as easier as possible.
We will cover:
1. Contact Form 7

Contact Form 7 is the plugin we recommend. No contact plugin form list would be complete without including the oldest and most downloaded contact form plugin in the WordPress plugin directory.
Pros
Price is the most significant advantage when it comes to using the plugin, and users are free to install the plugin on as many sites as they wish.
The plugin supports several third-party plugins that act as add-on plugins for Contact Form 7. Most of those add-ons are also free to use;
You can choose Contact Form 7 when you want to create a clean contact form for your WordPress site and not spend any money on it.
Cons
Even though the plugin is free, its interface is not very simple. It might take some time for a novice user to understand it before they can create a decent contact form.
The official website won't show you any add-ons for Contact Form 7, which makes it difficult for developers to find those.
2. WPForms

WPForms is known as one of the most beginner-friendly contact form plugins for WordPress. It's built by the WPBeginner team with the goal to create an easy-to-use, but also powerful contact form plugin.
Pros
A drag-and-drop online form builder that makes it exceptionally easy to use;
The free version is available in the official WordPress plugin directory, which means the plugin is installable on as many sites as needed;
The free version of WPForms includes all of the basic contact form features, basic form fields, email notifications, captcha for protection from spam, and the thank-you page after form confirmation;
You are able to see your form submissions inside the WordPress dashboard. Moreover, you can get customized email notifications or setup conditional notifications. This way a particular member of your team can get notices;
WPForms also provides a form landing page solution to assist you with creating distraction clear form pages in WordPress. That makes the plugin one of the best alternatives for Wufoo and Google Forms;
The plugin recently announced the release of their signature Conversational Forms for WordPress. It helps users improve their form competition rates through making their forms feel more natural;
WPForms integrates with the most popular email marketing services and platforms for payment like PayPal and Stripe. Users can take advantage of available documentation and guides, email support, and a Facebook group to help them with everything they need on the matter.
Cons
While there is a free lite version, if you want more powerful features, you definitely need to upgrade to WPForms Pro;
The plugin is powerful, but its primary goal is to be user-friendly. That results in the lack of some of the more complex features which are offered by other contact form plugins;
WPForms does not offer the option to upload multiple files in forms together;
There is a lack of built-in instructions on how to use the plugin;
WPForms Pro is the most expensive Forms plugin on the market ($599 per year).
3. Formidable Forms

Formidable Forms is the most advanced WordPress form plugin. Its specialty is helping developers in building complex form-focused solutions quickly.
Pros
Formidable Forms is a package that comes with some powerful add-ons, helping you go beyond simple contact forms;
The plugin has a drag-and-drop interface. It can be used to create advanced forms such as quizzes, payment forms, surveys, registration forms, profile forms, and more;
Advanced users have the privilege to use the Formidable Views feature, which allows formatting, filtering, and displaying user-submitted data on their website front end. You can use it to create form-focused solutions like directories, job board listings, event calendars, management systems, rating systems, and more;
You can use the advanced calculation fields of Formidable Forms to create powerful order forms in addition to smart calculators like Mortgage calculator, request a quote calculator, car payment calculator, and more.
Formidable Forms integrates with all of the popular payment and email marketing.
The plugin also has a robust WooCommerce integration that helps you build product forms and even product configurator forms, tying directly to your shopping cart.
Formidable Forms is by far the most extensive form solution on the market. If you are a developer or an agency wanting to build form-based solutions or data-driven web apps, then nothing on the market comes close to Formidable Forms.
Cons
Formidable Forms is not as intuitive as some other contact form plugins. The plugin has a focus on more advanced users and developers.
4. Ninja Forms

Ninja Forms is one of the freemium WordPress contact form plugins. It can be used to create highly interactive forms without too much effort.
Pros
The base Ninja Forms version is available for free on the official WordPress repository. The number of sites you can install it on is unlimited.
There are some premium extensions such as Campaign Monitor, Freshbooks, Salesforce, SMS notifications, etc. Those allow you to extend the functionality of Ninja Forms connections;
Ninja Forms provides a helpful option for community support, including documentation, guides, and even email support.
Cons
The main plugin may be available for free, but the extensions are not. Buying several extensions or the developer bundle costs nearly the same as Formidable Forms or even WPForms.
5. Gravity Forms

Gravity Forms is one of the paid WordPress form builder plugins which comes with lots of advanced functionalities and features. The plugin also specializes in helping developers to build their complex form related solutions.
Pros
Gravity Forms is one pretty decent drag and drop WordPress contact form plugin;
With the help of extra add-ons, Gravity Forms may be used for quizzes, surveys, user-submitted content, and web directory;
The plugin also comes with premium support options such as knowledgebase, FAQs, forums, and email support, which means that help will be available when you need it.
Cons
Gravity Forms does not have a free version, which makes it a little more expensive than other WordPress contact form plugins. Nevertheless, if you use the plugin on multiple sites, then it becomes quite cost-efficient.
6. Jetpack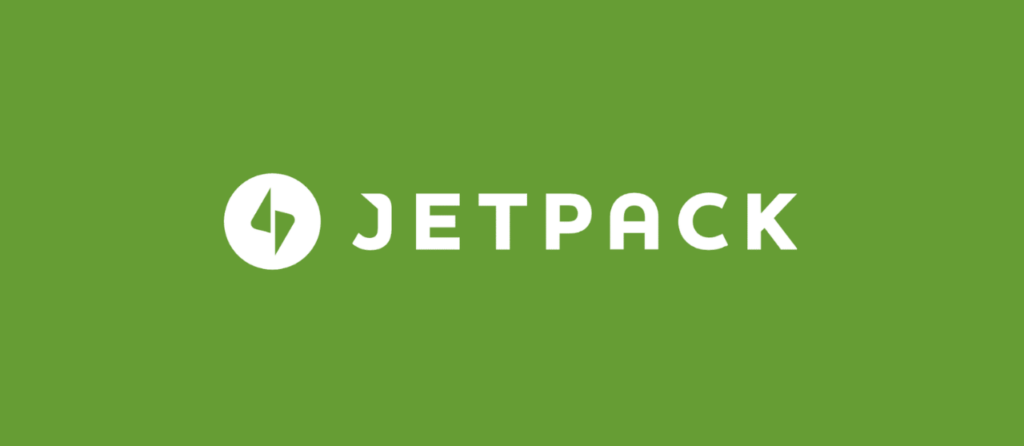 Jetpack is a plugin that offers many additional features.
Pros
Jetpack is a free WordPress plugin that offers an easy contact form module along with other 25+ modules for different tasks;
With this plugin, you will be able to create and add the contact form from your main WordPress editing screen;
The plugin sends an email response for every contact form response. Furthermore, you are able to customize the email address which is going to get the mail.
Cons
Jetpack offers limited features, providing only the option for a simple contact form;
You cannot count on Jetpack if you wish to have a well-customized contact form on your WordPress site.
7. Kali Forms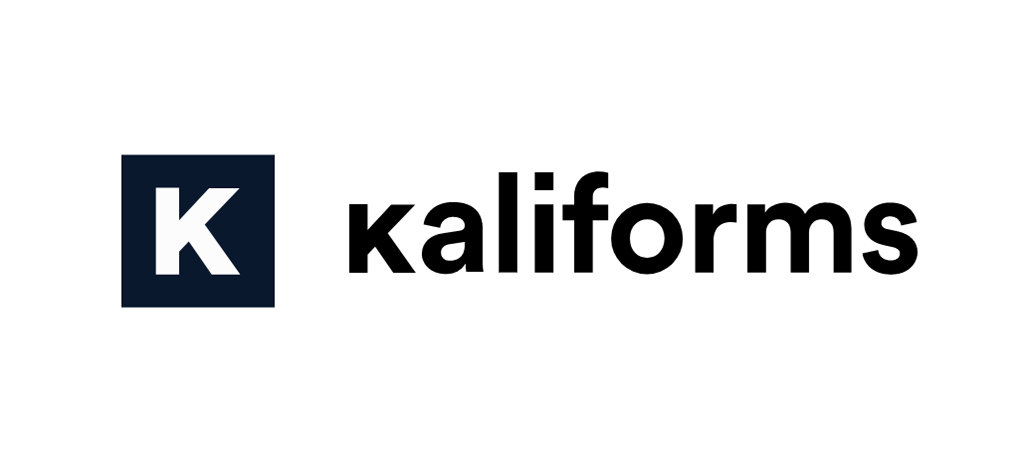 Kali Forms is a modern and intuitive WordPress contact form plugin, focusing on performance. Users can create anything from simple contact forms to complex ones that can trigger several notifications. Creating such forms can be done within minutes with Kali Forms.
Pros
Kali Forms has a core version which is available for free and lets you create contact forms in no time;
There is a 14-day money-back guarantee if you decide to try the premium version of the plugin.
Notable Kali Forms pro features include:

A robust and easy-to-use visual form builder;
Conditional form logic;
Creating multi-page forms;
Easy form spam prevention;
Ease of order form creation;
Accepting file uploads with ease;
1-Click Install Form Templates;
The ability to accept payments.
Cons
As with other plugins, the free version of Kali Forms will not be enough if you need to create complex forms and make use of powerful conditional logic. If that's your case, you will need to upgrade to Kali Forms Pro, which starts at $39/year;
Which One is the Best Choice?
All plugins that we covered can help you create your contact form. With that said, deciding which one is the best should be based entirely on what you are looking for. As we covered the pros and cons of each 7 of the plugins that we chose for you, you should be able to make a decision with ease. If you are a beginner and you want a reliable contact form plugin, choose Contact Form 7. If you are a developer that needs complex forms, go for Formidable Forms. You get the picture.
We hope the article was helpful and provides guidance on choosing your WordPress contact form plugin. If you wish, you can tell us in the comments which one you prefer and why. Feel free and add a plugin that is not on this list. We are far from listing all WordPress contact form plugins available on the market.

The latest tips and news from the industry straight to your inbox!
Join 30,000+ subscribers for exclusive access to our monthly newsletter with insider cloud, hosting and WordPress tips!