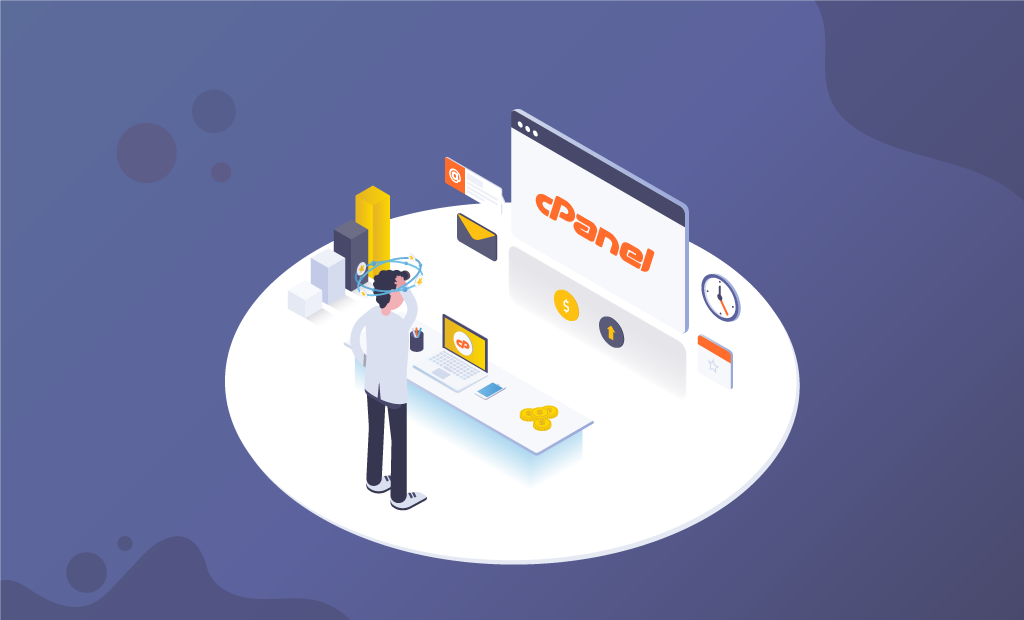 cPanel Price Change and the Impact on our VPS Plans
As you may have heard, at the end of June, cPanel announced they will be raising their licensing fees while also changing the metric in how they will sell their software going forward. Essentially this means an increase in monthly cost for everyone with existing licenses. And no, there is no grandfather option. All licenses will be converted to monthly at some point.
Social Media, WHT community and Reddit have been abuzz since this announcement with mostly negative sentiment. Web hosting companies of all sizes who have built their business around fixed cost expectations are very fearful for what this new price structure means to the future viability of their business.
What Happened with the cPanel Prices?
In the past cPanel always used a simple pricing structure with a flat rate for a VPS license and a flat rate for a Dedicated Server license. This flat rate was applicable regardless of the number of accounts hosted on a server. Historically cPanel charged a fee of $15/mo or so for a VPS and $25/mo or so for a Dedicated Server where each license supported an unlimited amount of domains.
As per the initial pricing change, announced on June 27th, licenses no longer include unlimited cPanel accounts per server and cPanel has adopted a 'Per Account' licensing model.
The new pricing structure started about $5-10 more per license while also capping the number of domains hosted on a VPS or Dedicated Server to 100 and charging $0.20 per additional domain over and above.
This may result in an expense increase anywhere from 150% up to nearly 500% for web hosting companies depending on their infrastructure setup and business model. Some business owners on Web Hosting Talk are referring to massive 900% monthly increase.
Updates to Account-based Pricing
A little more than a week after cPanel unleashed their biggest price increase ever, cPanel released a fresh announcement. Multiple things went wrong in the initial announcement, and they realized that as well. It addressed the recent backlash they faced as a result of their previous announcement on June 27th, introducing an imminent price hike and fundamental change to how they will bill users going forward.
This second announcement was an acknowledgment that they misstepped and miscalculated how their new pricing would impact their core customer base and underestimated the amount of support that some of the Community members require to implement the new licensing model changes. While cPanel has not gone back to their old pricing and there is still a price increase, they have made some concessions and brought some clarity to how their new billing will work. The company has already announced a revised version of its new licensing model.
cPanel New Fixed Pricing Cost Model
cPanel introduced fixed cPanel Premier Packages starting with 100 account licenses, and they are making additional packages available in 50 account increments (i.e., 150, 200, 250, etc.) for customers where auto-scaling is not a good fit. To avoid a disadvantage in comparison to auto-scale pricing, they are offering these fixed price packages at a discount.
When Does The New Price Kick In?
The new pricing for partners will start on September 1st, 2019.
Will FastComet Eventually Leave cPanel?
For over 20 years, cPanel has become industry standard and leader when it comes to web hosting management software. Veteran webmasters and novices alike love the power cPanel and WHM offers, including the ability to activate new web technologies with the click of a mouse. According to BuiltWith, cPanel has over 3 million users and is used by over 900,000 live websites.
The reality is that no other web hosting management software has even come close to the features and functionality that it provides. cPanel's popularity is because of its integration with services we use and love like Softaculous, PHP Selector, JetBackup, CageFS, CloudLinux, BitNinja, and much more. This has helped cPanel become faster, reliable, secure, and feature-rich.
We are committed to offering cPanel to our customers in a way that makes sense for FastComet and our customers, and of course our future customers. Our customers' peace of mind, quality of life and prosperity are paramount to us. Our goal is to make sticking with the cPanel control panel you are already familiar with and love, painless for you.
Now that we have the new pricing structure we can restart the process of analyzing how it will impact our customer base and figure out what, if any, changes we ought to make to it. Our goal is to make our offerings as attractive and as easy as possible for you all.
What does this mean for Cloud VPS customers
Rest assured! None of our Cloud VPS cPanel pricing will change until October at the very earliest. You will not see any lapse in FastComet's exceptional service and addon offerings.
What does this mean for Shared Hosting clients
cPanel will still be included free of charge with all of our shared hosting plans. We are working hard to create our own pricing structure that brings back the predictable fixed costs for cPanel that you know and love. We will be in close touch with our customers and the public regarding our pricing changes as we adapt to cPanel's changes.
Stay tuned
We hope this has provided you with some clarity on the situation. We're working on finding the best solution at the moment. Follow our blog for an upcoming personal update from our CEO that would bring light on how to make these changes manageable.
The latest tips and news from the industry straight to your inbox!
Join 30,000+ subscribers for exclusive access to our monthly newsletter with insider cloud, hosting and WordPress tips!