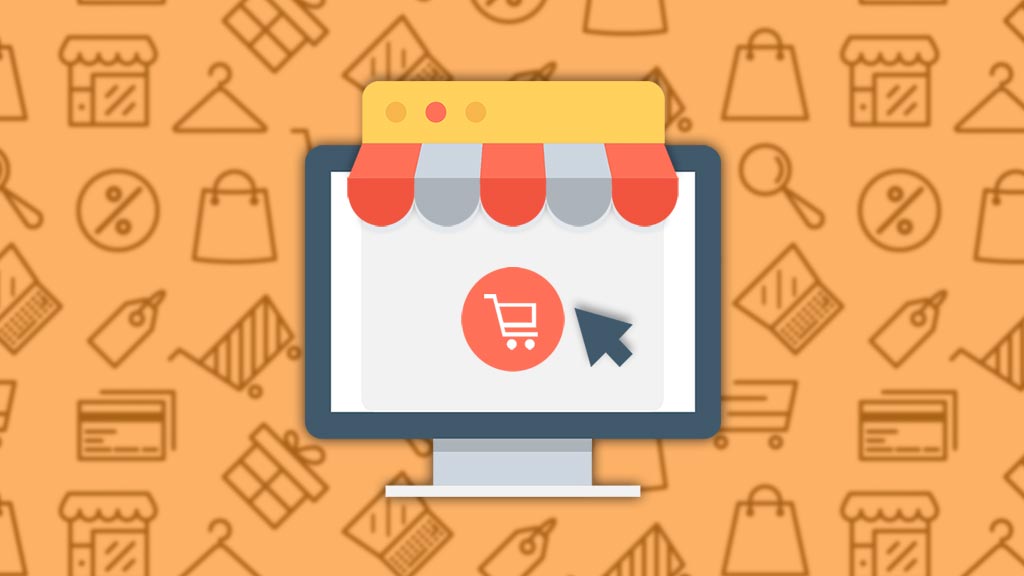 The Ultimate Guide on How to Sell Online
If you have a great product or service that you want to sell online you might still get stuck on technicality and questions like how to build your website or how to prioritize. If you are not a tech-savvy person and this is the first time you are building a website you are most probably wondering if you can do it and how to start.
Well, the good news is that it is relatively easy to get started and you do not need a lot of money or skills to go online. The bad news is that just having a website does not guarantee your success. Creating a successful online business may be a long process and as every business, it requires some knowledge and skills. But hey, don't get discouraged. This guide will help you prioritize your work and give you valuable information on how to get things done.
Despite the fact that this article refers mostly to how to start an online e-commerce website, many of the tips can be used for any website that sells a service or a product. So even if you need to improve your business Internet presence, you will find some valuable information.
Research your niche
As most people are not tech-savvy, they usually jump right away to the technical issues believing they have figured out everything else. Well, trust me on this one; the technical work may be your last problem. Do your homework first and do it right – research your niche. Ask yourself a few questions and try to answer them in a straightforward way.
What are you about to sell?
Is it a product or a service? Do you need to ship the product or it is a downloadable one? If you ship it, do you ship it internationally or you are operating in a certain area? How will you ship your product? Will you charge for the shipping? If it is a service – how long does it take to deliver the job? What will be your expenses?
You may think these questions are easy to answer because you most probably know your product well, but having the basics straight will help you with your future decisions when it comes to building your online presence.
Who is your target?
To whom you are about to sell your product? Is it a niche product or something of everyday use? Is it a never-seen-before gadget for early adopters or Internet 'punks'? Knowing your target and having it well-defined will help you later on building your website and managing your brand. Just remember – you are building your website to sell your product to this target, not to show off in front of your friends.
When is the best time to start?
You might think that any time will do and you are most probably right but answering this question might save you some disappointment. Does your product sell better during the summer or people can use it any time? For example, selling sunglasses around Christmas might not be a good idea (except in Rio de Janeiro : ). If your product depends on external factors consider them well, so you can have realistic expectations on your success rate.
Who are your competitors?
Let me first say that if you don't have any competitors you either have an amazingly innovative product or you are about to sell something that no one needs. Everyone has some sort of competition so you should know yours. Check their pricing, the level of customer service and their flaws. Check everything and note their advantages and disadvantages in compare with your product. And here is our first dirty tip – if you find a good idea and you can use it – "steal" it! Don't just copy it but refine it and use it on your own. You know the saying: "Good artists copy, great artists steal". Think of it as a Robin Hood's deed.
Do a final reality check
Having the collected information, consider how your product price to quality ration matches the market. Do you need to calibrate the price, quantity, time for production, service level or anything else? Can you deliver a better product on a better price or deliver more value for your target? What are your main advantages in compare with your competitors? Knowing this will greatly increase your chances to beat your competition and help you build your marketing strategy.
Last but not least, think about your budget. How much can you spend on your new adventure and how long can you go on without generating profit? Building your online presents might take time, be prepared and patient. Results will come but you should make sure you know your goals and spend your time and money wisely.
Platforms
You can start your website easily, by purchasing a hosting plan and using the auto-installer Softaculous to get one of the popular open source solutions, created specifically for e-commerce. Open source means that anyone can contribute (including you), and the examples provided below can boast with a huge communities dedicated to making them better and more efficient. We present you with the two most used platforms by our customers: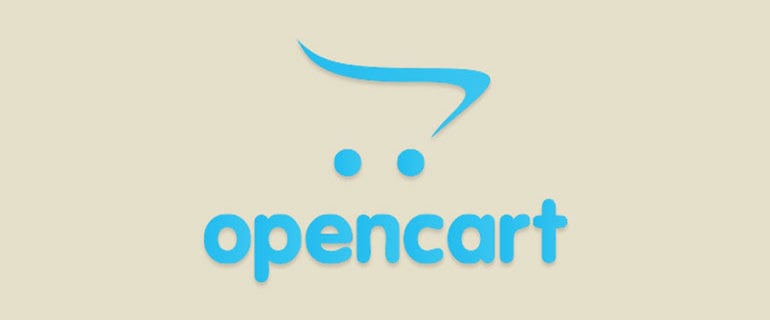 OpenCart's user friendliness and ease of use have made it one of the biggest players in the e-commerce field. You can get OpenCart 2 with sample data and just change the pictures and descriptions until you get your own products out there.
The number of free Themes we provide will make your website unique and memorable and our OpenCart2 tutorials will help you in configuring the back-end of your store including your shipping, payment methods and invoice sending system.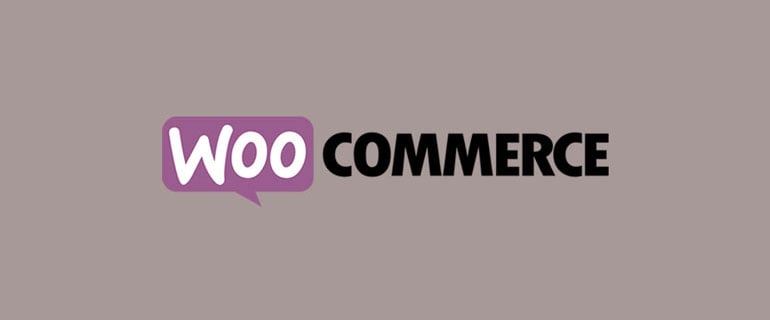 Only second to Magento in global market share, WooCommerce has a solid base for development – WordPress. WooCommerce is also very easy to use and install since it is a plugin for WordPress. You also get the functionality of the most used CMS out there and blogging about your products is a perfect way of increasing your SEO and brand awareness. Flexible and easily customizable WooCommerce is a good choice for anyone out there. More than 7 million downloads don't lie – WooCommerce can help you setup a store in a matter of minutes without the use of expensive development services. For your other questions, you have our free WooCommerce tutorials to refer to.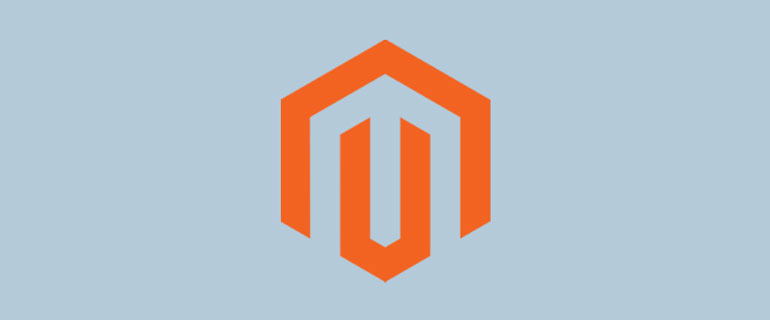 Magento is an ever evolving tool suitable for a large variety of different tasks. Many big companies like Adidas, Nike, Ford and Samsung have put their trust in the platform which explains why more than 25% of the market uses Magento.
Magento's extension and scaling capabilities far exceed those of other applications. Magento 2 on the other hand is even better – being able to scale up to 1600% more than previous versions due to changes in architecture. This means that you can start your small business with Magento 2 and years down the line to continue to use it, even after your website starts to provide thousands of products.
The only noticeable flaw of Magento is the more complex nature of the app. You will need to spend more time reading tutorials and documentation regarding certain features before you can create a good looking website yourself. However there are a lot of professionals out there that will gladly help you out when you get stuck. If you have a bigger budget you can always hire developers which will do the work for you – making your idea into a reality quicker.
Payment Methods
There are hundreds of ways to pay online but a few have solidified their position as the most used and reliable – PayPal, direct credit card payment and Pay on Delivery.
Let us start with PayPal. It offers a fast and secure way of receiving payments and you can easily setup an account and configure the method in most store platforms. PayPal offers fast and secure way to receive payments and can be easily setup. We usually use PayPal in our tutorials as an example so you should be able to find information for your preferred application and online configuration while reading the corresponding article.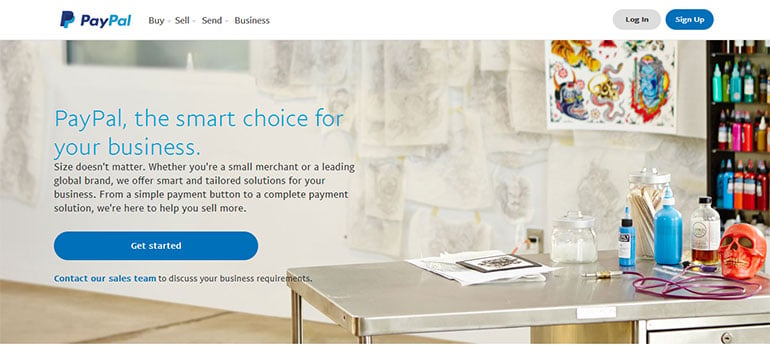 Credit Card payments are more complex as they are not unified in one company like PayPal. You will have to get in contact with a payment processor and create a merchant account. The payment process is the one that will collect and store the credit card information and provide such information to the merchant bank which on other hand has to charge the customer and process the funds to your personal/business account.
While choosing a company to handle those two tasks, you will have to again look for the most secure, reliable and cheap choice as high processing of VAT fees can get customers to abandon their carts. Depending on your country of operation, we can suggest a few of the better companies out there – Google Wallet, Authorize.net, 2Checkout and Skrill.

Pay on Delivery is self explanatory. The customer will pay the shipping company agent that delivers him the order and later that amount will be transferred to your bank account or handed to you if you have a deal to go to an office of the company at a certain time each week. Some smaller shipping companies may not provide this service so you will need to make sure your shipping partners is supporting this way of paying.
Shipping
Shipping can either make or break your business depending on how you decide to go about it. Choosing a good shipping partner will increase your customer's satisfaction rate. Shipping is complex and confusing for beginners – another reason to research it properly and plan your shipping logistics to the smallest detail.
How packaging can affect your marketing?
While packaging and shipping are generally looked upon only as means for the product to get to the customer, more and more companies go the extra mile in providing a visually appealing packaging that also helps them with spreading the word about their product. Putting the extra work into your packaging will show your customers how much you believe in your product and to which extend you are ready to go for it. Well packaged products are better perceived and are generally an indication for a quality product.
We have two examples for you, in which both of the companies have gone that extra mile when it comes to packaging. The first company has established itself as THE manufacturer of gaming gear. Its slogan "For Gamers By Gamers" shows that they know exactly what their customers want and how to provide it. Razer's packaging is on totally different level and offers in addition to the product itself:
User Manual
Product Catalog
Branded Stickers
Certificate of Authenticity
Thank you Letter signed by Robert "Razerguy" Krakoff, Co-Founder and President of Razer.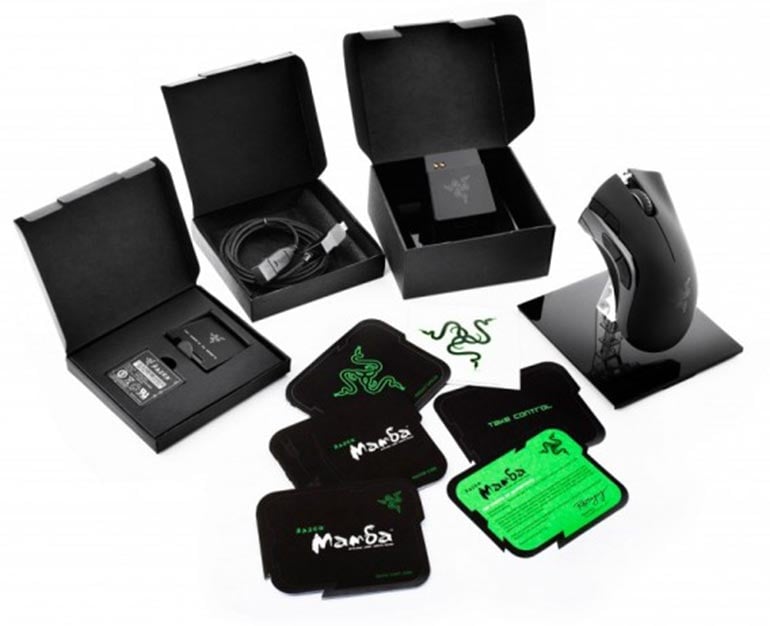 All situated in a branded paper pocket for extra elegance and easy managing. There are a lot of unboxing videos for Razer Products and in all of them you will hear the person reacting to the box itself and the extra goodies inside.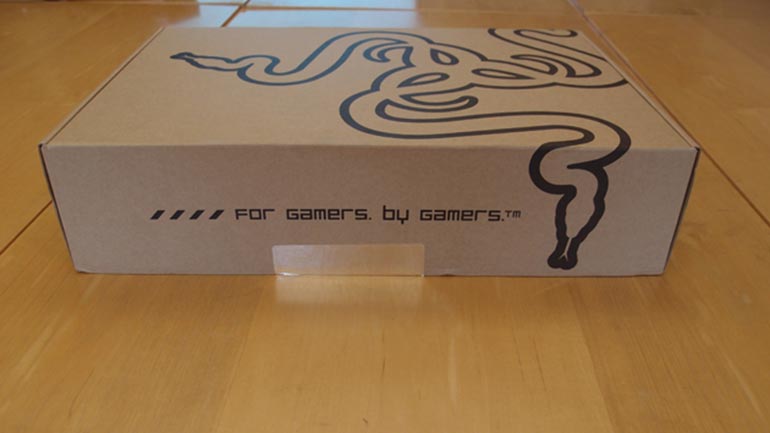 The other example is Craftly – a subscription box service which offers new and interesting items (mostly handmade) every month. Craftly comes in two packages – for men and women and the boxes are branded with the increasing of popularity of the company in mind.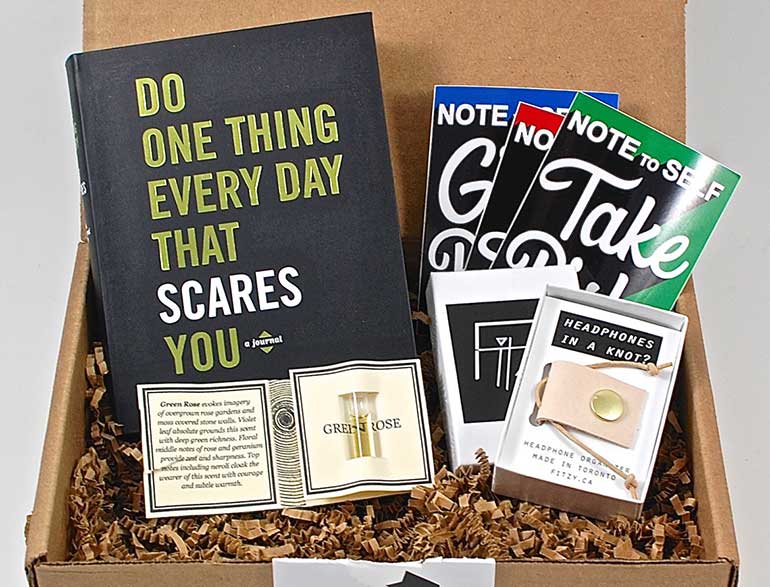 The founders of Craftly – Adam Montoya and Cathy Diep also known as SeaNanners and Catabot in the Youtube community are both very interesting people which guarantee a diverse and useful bunch of items with every box.
While Craftly is still a very young company compared to Razer, they have secured a steady customer base and we cannot deny the success of the platform. Success, in which the packaging certainly played a role.
Box and cushioning choices
Sometimes, even if you have a nifty looking box, you will still have to ship it in another box for extra protection, when the shipping company has special requirements for dimensions or when you ship in bulk. There are standard box sizes that can fit most products and it is up to you to choose the one which will be perfect for your product. If you have a fragile product you best bet will be a padded box filled with extra cushioning like packaging peanuts – which will require the box to be bigger than usual.
Uline is a prime example of a company that provides choices for packaging with over 1000 sizes of boxes, bubble mailers, and package cushioning.

ValueMailers and Fast-Pack are also great choices if Uline is not available for your region.
While choosing a box and stuffing, try to be as efficient as possible and as light and compact as you can. As shipping is usually based on weight and size so having the optimal choice from the get go will reduce your spending and increase profit margin.
Shipping Guidelines
Below, are the resources from some of the largest package couriers to help give you a better sense of each of their respective shipping options and services:
UPS and FedEx are the more trusted choices here as both companies have been in the business for a long time and provide a lot of options and expertise in the field but it is totally up to you and your regional prices when determining your preferred shipping company. Another thing to consider is creating a business account, which can really help you in providing a more complete and less expensive service to your customers. With a business account you will be able to track every shipment and have that information available when a customer comes on your live chat with questions about his order. You will also have the ability to get discounts, manage packaging and setup billing schedules.
You should think about flat-rate shipping if most of your products are of similar size and weight. If your business offers a lot of products with different sizes and weight, flat-rate shipping calculations can turn your life into a nightmare.
Free Shipping can also be a choice if you decide to make it part of your marketing strategy. Free Shipping reduces cart abandonment rates by more than a half and is a good extra perk for your company. Incorporating free shipping on a certain minimum order amount is a good incentive for customers to spend at least that much and receive free shipping which becomes a win-win situation.
Choosing to sell international you're shipping outside of your own country, you'll need to apply the proper customs documentation in each order. Familiarizing yourself with the exact forms and document needed to prevent customs from holding your shipments is an important part of bettering the user experience.
The real inconvenience for international sellers comes from the extra taxes and duties that are specific for each country. In some cases products can cost 2 or 2.5 times more than the original price just because the country to which the product is imported has a lot of additional taxation. It is a good idea to inform your customers that such additional expenses are to be expected or directly provide them with a tax calculator on which they can choose their country and be well informed about their purchase. This will save you a lot of hassle in the long run and reduce the amount of customer support you have to offer on a daily basis. Below you can check the most searched Customs information:
Labels and Invoices
Labeling is a necessary part of selling products and sticking labels with tape manually on each package can take a lot of time if you have pending sales. It is a good plan when you are starting out but later you will have to optimize the process. There are label printers that can help you in this task and provide both the shipping and postage labels.
Depending on your business and platform, you may not have an automated invoice generator for your store. In such cases however rare they may be, it is good to know that there are separate invoice generating applications which can help you out tremendously. InvoiceNinja being one of the most popular ones, it is easy to use and very fast to configure.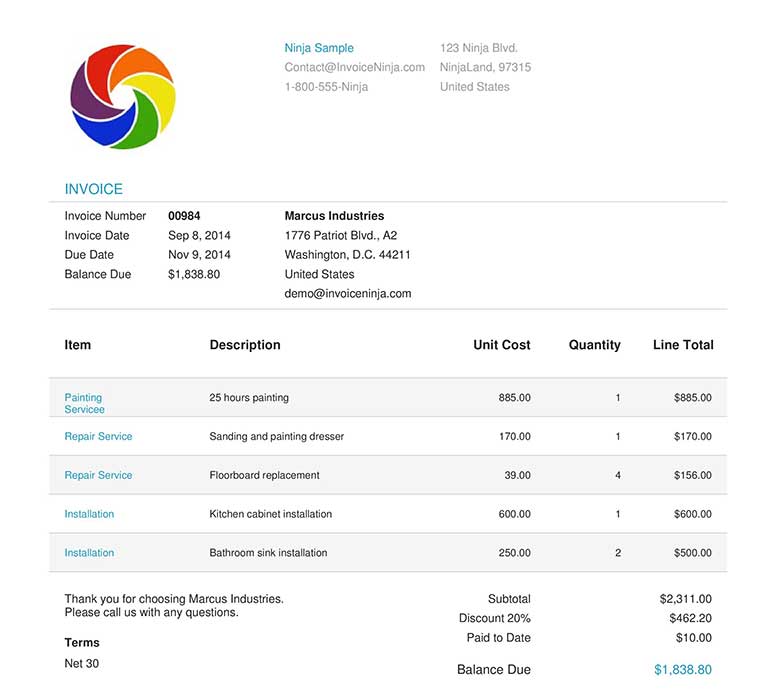 With the package being handled to the delivery company, your work is done and all that is left is for you to enjoy the fruits of your labor.
Ads
When you launch your website you will need every little bit of help to increase awareness and traffic. Advertising your website in the beginning is something that will get the ball rolling so to speak. Instead of spending thousands of dollars buying banner space, you can use a much cheaper but still quite effective tactic called retargeting. Retargeting is used to convert visitors into buyers. In most cases, only 2% of the shoppers will actually buy something on their first visit. Retargeting will keep track of the visitors of your website and display to them ads for your website when they visit other websites. The to-go company, when you need retargeting services is AdRoll.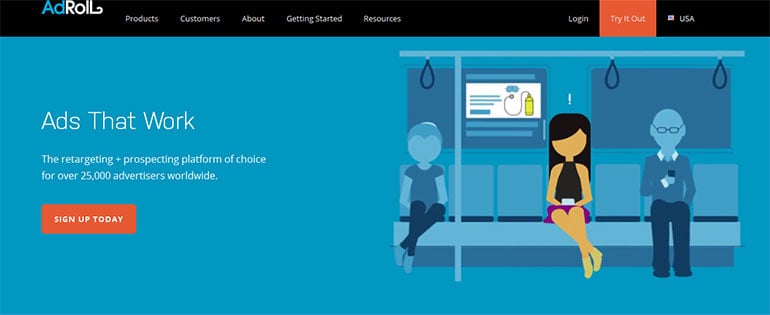 It provides retargeting on the web as well as retargeting on social media platforms like Facebook, Twitter and even Instagram.
When we talk about analytics there is one name that stands above all and that is Google Analytics. With it you will be able to get activity reports for your website and visitors' actions and conversion. Google Analytics can be easily integrated into any platform as you will only need to create an account and then copy and paste a code snippet. Above all, more and more platforms are including a special field for the Google Analytics code, which makes things even easier. As part of our tutorial series, we include a guide on how to setup Google Analytics with the platform when such field is available.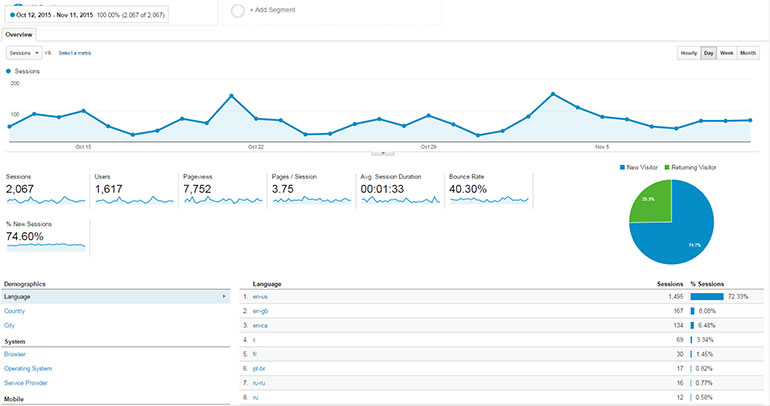 While Google Analytics can provide you with statistics regarding the retention rate of your website, the total traffic and other important information, you will not be able to understand why the users behave the way they do by just looking at raw data. In order to improve your website and make sure that your content is structured correctly and written specifically for your target group, you will need a visualization of the user behavior. This is where companies like CrazyEgg and Lucky Orange come into the picture. With those you will be able to see a detailed map of the locations your users click the most and by using this information, make conclusions about your website's User Friendliness and design layout.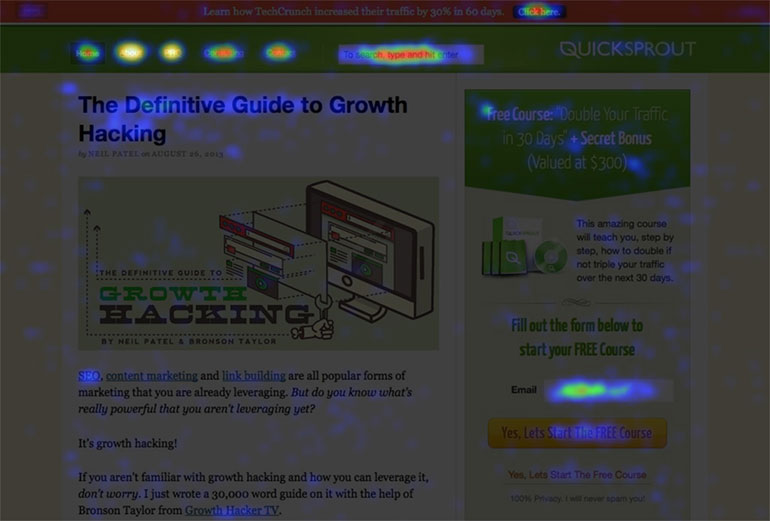 Both platforms which we provided as an example have free trials and basic plans of 10$/mo.
Blog
Blogging is an uncharted territory for some e-commerce projects and that is very counterproductive. While you may feel like you are in murky waters, blogging can tremendously help your store. Providing additional information about your product will increase your SEO (by generating inbound links) as well as show your customers that you have extensive knowledge about the goods you provide and answer any possible questions that may have arisen. Companies that implement a blogging section on their e-commerce websites see an increase of 45-50% in visits and 60+% more leads. The blog can also be used in announcing new partnerships with other companies as well as important news about your website and incoming promotions.
Feedback and Roadmap
Make sure to have a 2 way connection with your customers. A good choice in this case is to have a live chat feature on your website. Zopim Live Chat is a great example of a useful live chat addon and we absolutely recommend it. Not only will you be able to answer any pending questions regarding your products, but also ask for feedback and receive it in a timely manner. With all of the feedback provided by analytics and your customer interactions over the live chat you should be able to see certain areas of your site which can be improved and solidify the already good design of your shop. After this you will be able to assess, whether or not you have to spend more on marketing, branding or improving your customer support as well as quantity stock and quality of your products.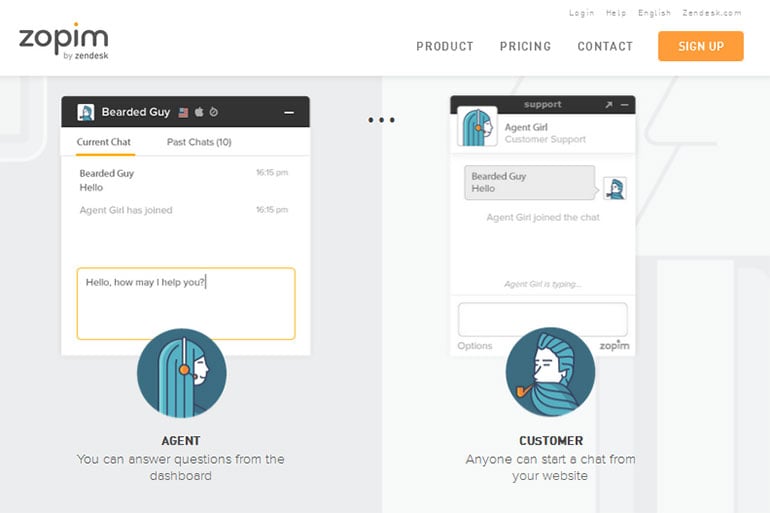 With this last piece of advice, our Ultimate Guide on how to sell Online is complete. We hope that you take advantage of the information provided in this guide and create a successful online business for your product or service. Your success is what matters to us the most and we are 24/7 on your service to help you achieve your goals.
The latest tips and news from the industry straight to your inbox!
Join 30,000+ subscribers for exclusive access to our monthly newsletter with insider cloud, hosting and WordPress tips!