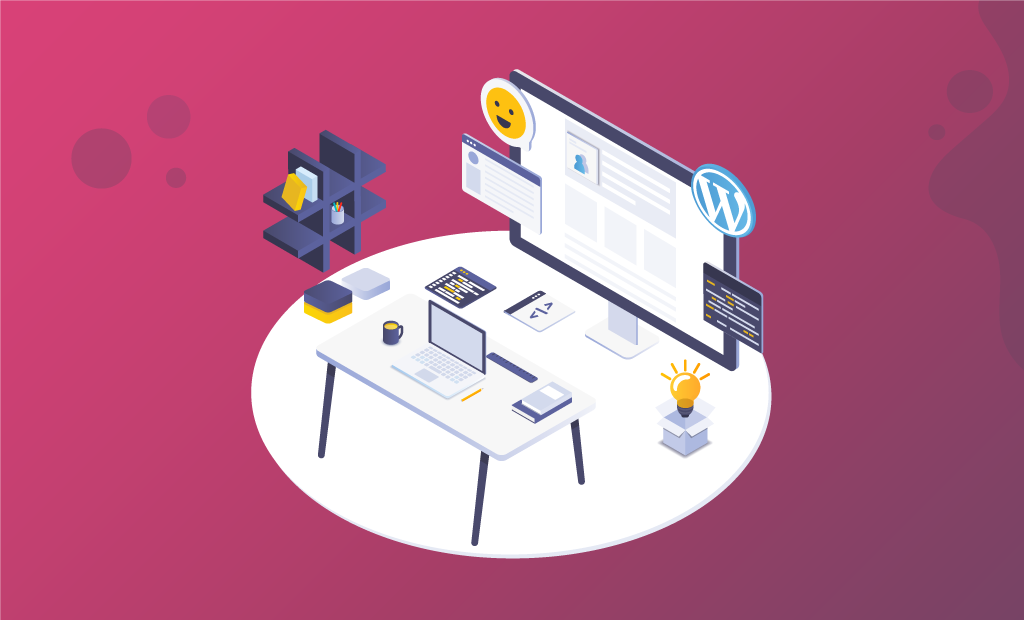 Top Sources to Help You Find WordPress Developers for Hire
By powering 39.5% of all websites in 2021, WordPress remains the most widely used CMS by businesses for their website. The CMS allows virtually anyone to successfully create a unique and professional-looking website for their business, blog, or portfolio.
One of the best things about WordPress, aside from the ease of use, is its flexibility. The platform's capabilities have encouraged countless companies of all sizes to move to it, leveling the playing field. WordPress makes it possible even for small businesses to compete with large, global companies that enjoy working with massive marketing budgets.
There is a greater need to hire developers who are skilled at WordPress theme development, plugin customizations, programming, etc, especially with the growing popularity of your website or project.
The task of finding a skilled and professional WordPress developer can be truly daunting. There are hundreds of websites with millions of members. All of them are fighting for projects to work on daily, undercutting each other's prices.
The real problem is that many of those competitive WordPress developers are nowhere near worthy of working on your project. A lot of the websites do not even take the needed time to vet their service providers. Instead, they let ratings and reviews do the job, which translates to a bad user experience.
Thankfully, there are some platforms that take the needed measures to ensure that the hiring experience is the best possible. In this article, we will list all those platforms, along with information about them. We will also explain why it's good to hire a WordPress developer for your WordPress website and what you need to look for (or avoid) in a developer.
Table of Contents:
Why and When You Need to Hire a WordPress Developer
WordPress is quite easy to use and most people don't need to hire anyone to create a website. However, as your website grows, your costs increase as well. Many small businesses can run successfully by applying the DIY approach. They can also keep the cost low by using as many free tools and plugins as possible.
Once your website starts making money, you may consider building a custom WordPress theme or custom plugins. In that case, you'll need to look for a developer to help you finish the job the right way.
FastComet at Your Service
Let's start with the fact that our primary goal is the success of all our customers' projects. That's why here, at FastComet, we focus 24/7 on providing high-performance managed cloud WordPress hosting services. We support you not only through the Live Chat, but you can also contact us on the phone and/or by submitting a ticket to our technical support experts.
How to Get Instant Help
While we can assure you that our average initial ticket response time is less than fifteen minutes, you can get help even faster by searching through our tutorials and knowledge base, especially if you have basic hosting questions such as how to create a backup or how to change your PHP version.
FastComet Got You Covered
When things are more serious, or you just don't have the time to figure them out by yourself, do not worry! Our customer care and technical support teams are always happy to assist you with anything hosting-related you throw at them.
With that said, there is something that even FastComet simply cannot provide.
You Have to Find a WordPress Developer if You Need One
FastComet offers Managed WordPress Hosting, meaning you get all the tools you need to manage and run your WordPress site. We're here to host and support WordPress or any other supported application you may use to build and scale your website.
Our extraordinary Technical Support and Customer Service is one of the main reasons why our clients rate FastCloud as the number one hosting solution for personal and small business websites. However, we do not take over development responsibilities for our customers.
The developer's job is quite complex and could take hours and sometimes even days. Our goal is to work quickly and assist every client that needs help, which means that there is just no option where we can focus on just a single customer for days. Here are the things that fall out of our scope for both our customer care and technical support teams:
Changes to the appearance of your website;
Changes to the functionality of your website's theme and plugins;
Manual optimization of your website for improved performance in search results (SEO services);
Changes to the content of your website;
Code audits;
Code editing;
Migrating your website away from FastComet to another host.
Additionally, we don't provide updates for themes, plugins, or WordPress core. This is mainly because sometimes developers push out bad updates, which is why we always recommend creating a backup before you perform updates on your website.
We, of course, are always happy to help investigate server error messages if and when they arise from a bad update.
The list below is comprised of trusted sources that we have personally gathered to help save you time, money, and frustration from dealing with sub-par WordPress developers.
How to Hire a Top Quality WordPress Developer
When you're looking for that perfect WordPress developer, it's crucial to realize that it's your responsibility to set the tone from the outset and thoroughly research your candidates. If you don't, you'll end up wasting a lot of time back and forth and most likely end up with a sub-par job or project. Checking the following five areas in detail will go a long way towards separating the wheat from the chaff from the very beginning.
1. Check Ratings and Reviews and Insist on Seeing Previous Work
Ratings and reviews of previous work on a platform are an apparent first item to check when assessing candidates but don't stop there; you should also be looking for portfolio work, the number of projects they have finished, and the code they have online.
A solid portfolio demonstrates that the developer is actually capable of producing high-quality projects and has delivered in the past. Accessible code repositories (on Github, for example) show they have at least some commitment to modern development practices and allow you to actually review their code.
You can also take this one step further and have them complete a coding test. This is an easy way to filter out people who don't have the required skill level. TestDome has a great PHP and WordPress test, which you can require candidates to take. This requires them to be able to solve coding problems in PHP as well as answer questions about the WordPress API and architecture.
2. Don't Fall for Lowball Pricing
A good developer should actually make you money rather than cost you money. Don't be seduced by the promise of cheap outsourced development as, more often than not, you get what you pay for. That tempting lowball offer won't look so attractive when you end up having to scrap an entire project and re-do it from scratch down the line.
Be careful with cheap development offers. Low rates don't always indicate low quality, of course. Get familiar with what standard market rates actually are and then use our other points here to make assessments on a case-by-case basis.
3. Demand Effective Communication
Nobody can be available 24/7, but a committed developer will strive to answer your concerns in a timely manner and make sure you know when and how he can be reached during work hours. The manner of communication is also critical. Early signs of flakiness or lack of clarity here are classic indicators of trouble down the line.
Insist on clear communication from the outset and walk away if it's not forthcoming. Being able to determine if you are able to communicate effectively with them is important for a long-term relationship. A good developer will not only be able to code well but should also be able to communicate with a non-techie person.
4. Perform a Paid Test Project
Beyond a free code test, a small, paid test project will usually tell you everything you need to know about a developer's approach to the job. Consider these as a loss-leader. If things go south, you've just saved yourself failing on a big project with the same developer. If all goes well, you have an excellent indication that the wider project will be smooth sailing.
5. Agree on the Scope of the Job
And the last tip for hiring a WordPress developer is to ensure that all parties involved understand the scope of the job and or project. A lot of times, clients will hire developers in a rush for a job that has not been fully defined. And due to the miscommunication, this usually results in an unfinished project, loss of time and money, and sometimes a ruined relationship.
Let's take a look at the best places to hire WordPress developers.
Trusted Sources to Find and Hire WordPress Developers
While we have highly skilled developers on our technical support team, we don't provide custom development services. The list below contains trusted sources that we have personally compiled to help save you time, money, and frustration from dealing with sub-par WordPress developers. In fact, we refer clients to these sources as well.
1. Codeable.io
Codeable is dedicated to providing WordPress outsourcing services and focuses entirely on matching talented developers with clients. It also offers a range of options for handling the payment side of projects.
Developers are pre-screened before being allowed to join the service with Codeable staff, personally reviewing portfolios and CVs. They have over 25,000 clients and only 300 WordPress experts. Only 2% of applicants are accepted. That should tell you right there just how selective they are when it comes to the developers they allow on their platform. They only want the best of the best, which in turn can save you a lot of time and frustration as a customer.
2. WordPress Jobs
WordPress Jobs is the official WordPress jobs listing page. They review every post before accepting it, and listings remain active for 21 days. Only WordPress-related jobs make it onto the board. Jobs include various categories such as development, design, performance, plugin development, theme customization, migrations, and more.
While the occasional low-effort job posting does slide through on the WordPress job board, you'll usually only see serious projects and full-time positions offered here, two factors that naturally attract a higher quality of the applicant. All in all, it's a great place to begin searching for your developer.
3. Smashing Jobs
Renowned as one of the most popular and high-quality web development publications on the internet, Smashing Magazine also runs Smashing Jobs. Listings here are paid – $225 for listing full-time positions and $75 for freelance gigs – which helps keep overall quality high. The jobs remain active for 60 days, and if you are nonprofit, they also have discounts. Their main site gets over 4 million monthly users, so you can ensure there will be a large audience seeing the job board.
Smashing Jobs also has a reputation for being used by several big-name companies such as Amazon, Electronic Arts, Tesla Motors, MIT, Activision, etc., and has a solid track record in attracting top development talent.
4. Toptal
Toptal advertises itself as the place to go if you're looking to hire from "the top 3% of freelance talent". Its intensive developer pre-screening is aimed at backing up that claim. They are similar to Codeable, but they also cover all development areas, not just WordPress. The cost of recruiting someone is a $500 deposit, which can be applied to your first bill when you find a suitable WordPress developer.
New members are required to go through a standard interview with a recruiter, followed by a timed algorithmic challenge. They are then faced with another challenge while a senior developer reviews their work. Finally, they are asked to complete a test project. Toptal has worked with many big-name brands such as Airbnb, HP, J.P. Morgan, and Zendesk.
5. Stack Overflow Careers
A godsend for developers worldwide, Stack Overflow is the first port of call for many daily technical questions. It's only natural then that they'd offer a solution for matching employers with developers in the form of Stack Overflow Careers. If you are looking for a cheap way to find a developer, this is not the place. This is for companies and enterprises serious about finding the top talent. The cost for accessing their candidate search board starts at $2,499 (annual payment).
As an employer, you can reach developers either through individual job postings, creating a company page to attract applications, or simply searching developer profiles for a candidate with the right skill set. The main Stack Overflow site gets over 50 million unique visitors per month, and job listings are shown throughout the site (even on the sidebar). This ensures that your listing gets seen by a global audience daily.
6. WPhired
WPhired.com was created by Jerome Degl'innocenti, a WordPress fanatic. It was one of the first WordPress job boards launched back in 2010. Its purpose is to connect small to large businesses with talented WordPress developers. It's 100% WordPress, nothing else!
You can quickly post a WordPress job that reaches 1,000+ WordPress experts. And guess what? It's completely free to post a job. Whether you're looking for a new WordPress design, help with migration, or plugin development, you can easily find the talent you need.
7. ClickWP
ClickWP specializes in providing reliable support for individuals and businesses using WordPress. Some of their services include monthly plans and on-demand tasks for website setup, theme customization, malware or hack repair, backups, WordPress migrations, and more. If you need some basic development work such as configuring a plugin, customizing your WordPress theme, or tweaks to your CSS, ClickWP can be a very cost-effective and quick solution.
ClickWP is headed by David Wang, a blogger, and marketer with 10 years of experience with WordPress. If you need some basic development tasks done and don't want to hassle with finding a developer, we recommend reaching out to them to see how they can help. If you have more complex development tasks, any of the other six sources mentioned above are also great.
8. Mode Effect
Mode Effect, founded by Cody and Raquel Landefeld in 2010, creates web development solutions for e-commerce stores and enterprise companies. They specialize in WooCommerce and extension development to help increase sales and extend the functionality of your store. They also offer complete website redesign services and custom theme development. If you need something built for your store that doesn't exist or an integration configured, these guys can do it.
Mode Effect has worked with big brands such as Disney, CompTIA, movile, Phoenix Suns, and of course, WooCommerce. Working with Automattic, they even developed the official WordPress.com affiliate program website at refer.wordpress.com.
What About Upwork, Freelancer.com, and Fiverr?
You've doubtless already heard of other platforms such as Upwork (formerly Elance and oDesk), Freelancer.com, and Fiverr. There are definitely plenty of talented WordPress developers on these sites. Still, the responsibility will be very much on you to do your due diligence in order to obtain a satisfactory result. If this is your first time trying to find a developer, these platforms can be tricky and time-consuming to get the most out of.
WordPress Maintenance Companies
A large number of WordPress consultants and maintenance companies have appeared in recent years to help WordPress site owners. They provide support, WordPress maintenance, and web development services. Some of them offer monthly plans along with one-time fixes for all your WordPress needs. Here are some of the most popular providers, some of which we have personally worked with and recommend.
SkyrocketWP
SkyrocketWP offers WordPress maintenance service, support, and a hosting solution built to handle WordPress for people who'd rather be growing their businesses.
WP-Tonic
WP-Tonic offers a truly boutique concierge support and maintenance service for busy business owners. Don't have any time to fix your WordPress problems? Let WP-Tonic take care of it for you. They also run a popular podcast in which they interview WordPress businesses owners and developers to get the inside scoop into what is happening in the industry.
WP Buffs
WP Buffs offers WordPress care plans for serious website owners and white-label agency partners.
Here are a few additional ones to also check out.
With that in mind, we'll move on to suggestions for assessing potential hires. These are useful for any of the sites we've mentioned but particularly valuable if you are hiring from less specialized talent pools such as Upwork or Fiverr.
Conclusion
Finding the right developer for your project can seem daunting, but you're basically halfway there just by looking in the right places. Each of the above eight sites is an excellent resource if you're willing to pay for quality. Regardless of where you source your developers, always check reviews and insist on seeing portfolio work. Additionally, have them complete a code test and do not fall for low-ball pricing tactics. What's more, since you will be the one paying, you should demand effective communication from your WordPress developer while also mutually agreeing on the scope of the job.
We'd love to hear about your experiences with hiring WordPress developers. Also, feel free to add any particular better sites we didn't mention. Add some helpful tips, if you will. Use the comment section to stay connected.
The latest tips and news from the industry straight to your inbox!
Join 30,000+ subscribers for exclusive access to our monthly newsletter with insider cloud, hosting and WordPress tips!