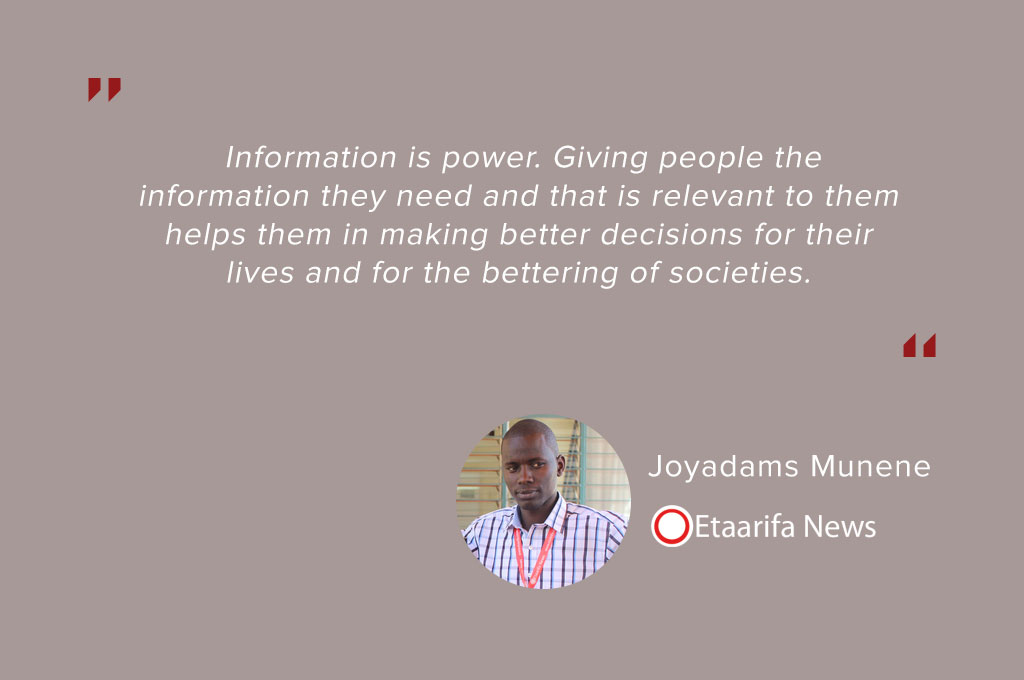 Spotlight: Joyadams Munene on Running a News Website in Africa
For this Spotlight Interview, we got Joyadams Munene, to tell us more about running a news website in Africa, the conditions on the continent and what there is to know about starting an online information network including the benefits for the reached communities.
The Interview with Joyadams Munene
FastComet: Share with our readers more about yourself and your line of work.
Joyadams Munene: I've had an interest in media since I was young. I grew up in rural Kenya and my father would bring home newspapers from time to time, it was then that I discovered how important it is to read and be informed.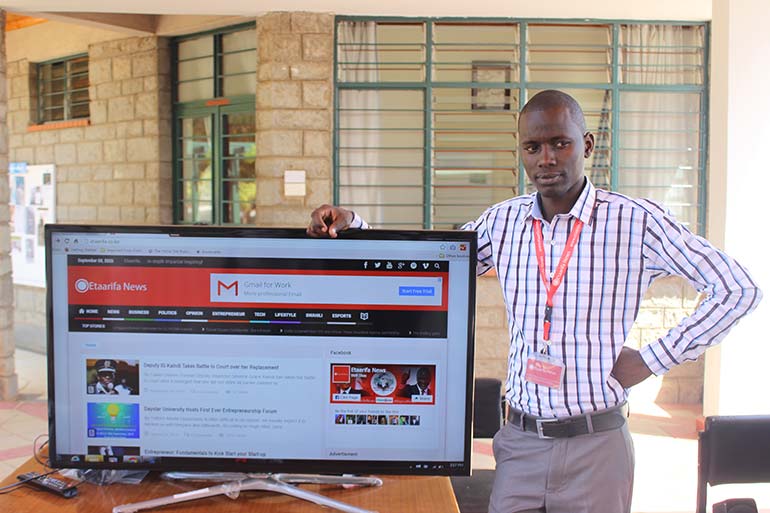 FastComet: What made you create etaarifa.com?
Joyadams Munene: Information is power. Giving people the information they need and that is relevant to them helps them in making better decisions for their lives and for the bettering of societies.
FastComet: Did you update your website design since launch and if yes how often?
Joyadams Munene: I personally did the first design and was self-taught in developing the necessary skills. One year into the business I'm working with a professional developer to do a redesign and make the interface, even more, user-friendly, also taking into account a mobile-friendly design as that is how most people are accessing news within the African continent.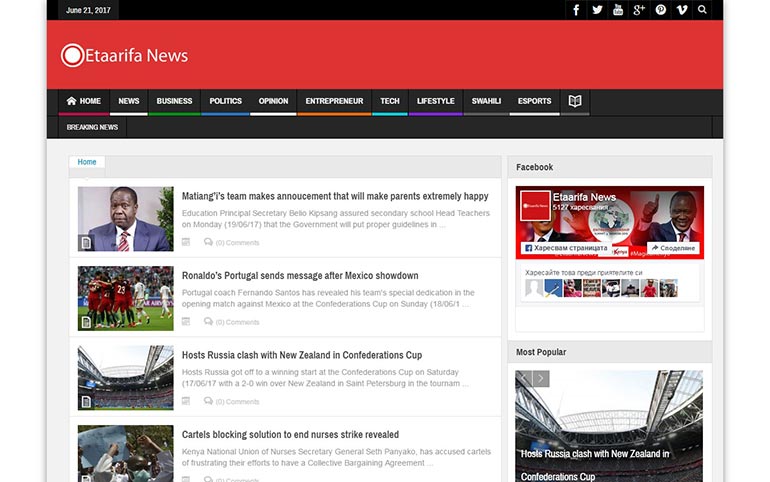 FastComet: What makes etaarifa.com different from other news websites?
Joyadams Munene: Etaarifa News is unique in several areas, namely:
We want readers to be informed with "in-depth, impartial, and inspiring" news.
We are focusing more on entrepreneurial content that has been most popular among our readers and is relevant to those who are trying to find ways of survival in a region that faces 40% unemployment.
FastComet: What application did you use to build your site and how much time did it take you?
Joyadams Munene: Our site was built with WordPress, it took one month to complete. We are coming up with our own CMS using Angular JS, this will allow us to have many features on the back-end and it will make our sharing of content easier and personalized.
FastComet: With what do you think your website helps your community?
Joyadams Munene: Kenya has 42 tribes and in its recent history has seen a lot of ethnic conflicts and day-to-day discrimination in the job sector. Media houses are also owned by politicians who cover news in a politically and ethnically biased way, feeding the fear and hate speech in our region. Etaarifa News has consciously employed capable journalists from diverse tribal backgrounds and has strict editorial policies to govern how we cover news and what is considered newsworthy.
Like I mentioned above, Kenya is facing a 40% unemployment problem, intelligent journalists are graduating from universities and are idle, we offer internships and employment to these students who have a passion to write and develop their skills.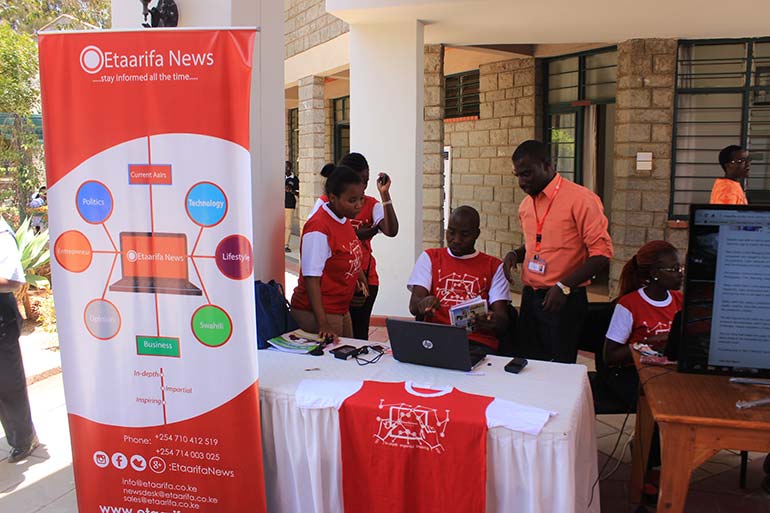 FastComet: What are your favorite features from your hosting package with FastComet?
Joyadams Munene: FastComet has many helpful features, such as an Auto-backup feature which helps in backing up data on a daily basis. The customer service is extraordinary! The prices for services are fair and most of all, their servers run smoothly without downtime.
FastComet: How do you find our servers' security?
Joyadams Munene: Very secure. I feel my data and business are safe with FastComet.
FastComet: Do you use any add-ons for your domain and if no would you use such in the future?
Joyadams Munene: I'm not currently using addons but after our new design launch I'll be using them.
FastComet: Is there something else you would like to tell our readers?
Joyadams Munene: I've been with FastComet 5 months, and have already recommended it to three friends who are now using FastComet' service. They are very satisfied!
Share Your Story with FastComet
We would like to thank Mr. Joyadams, for his efforts on his project, the community, and this spotlight. If you would like to tell the story behind your project and how FastComet helped you, please let us know. Your success is what matters most to us.
The latest tips and news from the industry straight to your inbox!
Join 30,000+ subscribers for exclusive access to our monthly newsletter with insider cloud, hosting and WordPress tips!