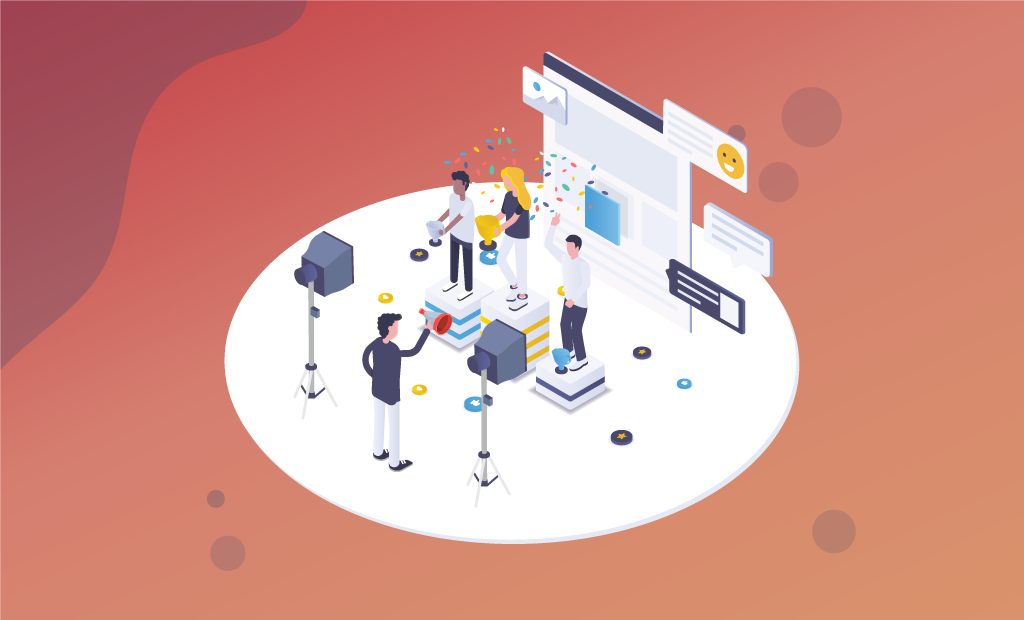 Introducing The Customer Spotlight Contest Winners
A few months ago, we held a Customer Spotlight Contest for all FastComet customers who have been using FastCloud with great success. The wait is over, and we will (finally) announce the customer spotlight contest winners.
The Customer Spotlight Contest
To give a little recap, we organized this contest to tell some of the stories behind our customers' success. By providing them exposure under the spotlight, we hope to reinforce the idea that everything is possible if you work hard enough for it. As we work on delivering the best possible environment and experience for our users, they, in turn, work on their websites and materialize their ideas.
Choosing the Winners
The reason why it took us longer than anticipated to sort out and select the winners in each category is the sheer amount of submissions, which was in the hundreds. Not only that, but a lot of them were really good and selecting 20 in total was a hard task.
We judged entries on creativity and originality. This includes the overall website look, design, functionality, ease of use, content, and topic. On the application side, we were looking at the details provided for each answer, origin story, passion, and professionalism. Our community interaction team reviewed all of the applications. Which means that the same submission was viewed by multiple people and sorted appropriately after a discussion on its qualities.
Without further ado, here are the customer spotlight contest winners of each bracket.
Grand Prizes
Angel Candelaria – angelsguitar.com
Luis Rodríguez – faithfeels.com
Jo Chrobak – idbs.online
Monika Jurczyk – iammonsie.com
Shaun Low – swordsandstationery.com
Mike Rosales – designpreneurs.com
Marko Fojtlin – dondoo.com
Michael Kwasiuk – indsgn.nl
Nate Joseph – skycraftstudios.com
Clark Hodge – chasethemusic.org
Each Grand Prize winner will receive yet another year of free Cloud Shared hosting service. Or a free upgrade to our SpeedUp package for an existing shared hosting plan until the end of its billing cycle.
Runner up Winners
Dave Graveline – intotomorrow.com
Simon Newbound – bmwunstoppable.com
Joseph Condon – allhappynews.com
Helen Stevens – cvmyclub.com
Kel Warner – focusedwebdesigns.com.au
Each Runner up winner will receive $50 worth of credits in FastComet Hosting services.
Honorable Mentions
Sally Miller – sallyannmiller.com
Elizabeth Torres – elizabethtorrescoach.com
Mario Nurena – karaoke-delivery.com
Louise Cusick – theweddingvenuescotland.co.uk
Mile Radunovic – storybat.com
Each Honorable Mention winner will receive one Free domain registration for a year (.com, .net, .org, .biz, .info, .in, .uk, .co.uk, .us. .eu, .ca, .cn, .nl, .com.br, .de, .space, .tokyo, .futbol, .business or .click) and a free SEO Audit.
Thank you so much to all who participated. It was an extraordinary experience to review all of the fantastic things our customers have been doing. All of the topics which are covered in your websites. All of the discussions which have sparked thanks to you. And all of the ways you make the world a better place.
If you see your name in the lists above, make sure to check your email in the next 48 hours for confirmation on your reward and further instructions regarding the redemption process. We will be releasing the spotlight in a scheduled manner in the coming months.
Lastly, to all of the participants who we didn't mention here, we would like to extend our gratitude for being a loyal customer and taking the time to try out new things. Although you did not win this time, there is plenty of time to revise and grow, overcome, and learn. We will surely repeat this event sometime next year, so make sure to stay tuned via our newsletters and social media posts.
The latest tips and news from the industry straight to your inbox!
Join 30,000+ subscribers for exclusive access to our monthly newsletter with insider cloud, hosting and WordPress tips!