WP eCommerce Marketing Settings
Updated on Mar 13, 2019
The Marketing tab in WP eCommerce will provide you with some additional product page related options to configure. From here you will be able to check the link for your RSS feed related to your products or enable Google Analytics. To access this settings tab you will need to be logged as admin in your WordPress back-end and go to Settings>Store>Marketing.

Once on the Marketing page you will see the following marketing options: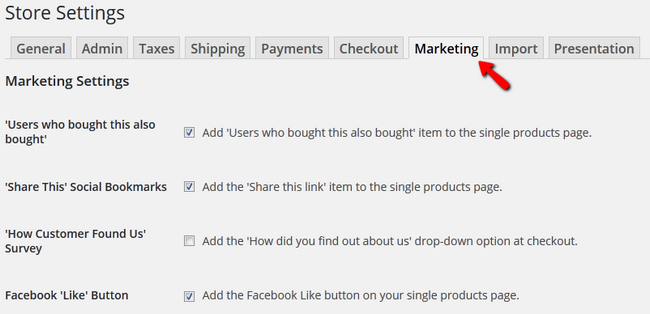 Users who bought this also bought - Adds the option for the users to view what other users also bought with this product onto the products page
Share This Social Bookmarks - Adds a share this link to a products page
How Customer Found Us Survey - Rarely enabled this option will provide the user with a way of giving you feedback regarding how he has learned about your store.
Facebook Like Button - Adds a facebook like button on the products page

Next you will see the RSS feed and your Google Product Feed links.

To make your products appear on the Google page search results you will need to make an account for Google Merchant Centre, claim and verify your store by following the instructions provided by Google.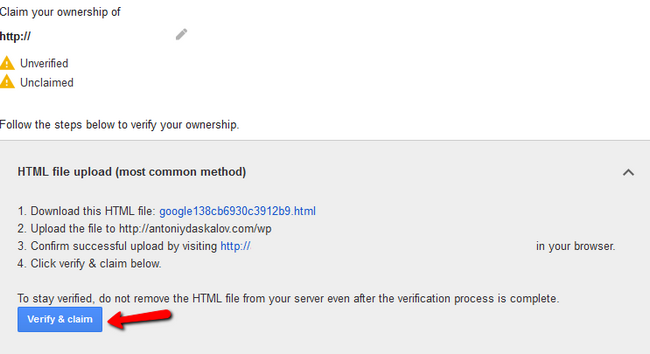 After you claim and verify your store you will be able to import your products in the Merchant Centre. Next is the Google Analytics configuration which we have covered in our Advanced tutorial on the matter.
You can now configure the different settings for the Marketing of your WP eCommerce website!