How to Install Themes in Grav
Updated on Apr 4, 2016
Switching the appearance of your Grav website is easy and can be done in just a few simple clicks. There are themes officially made by Grav and 3rd party themes on your disposal. In this tutorial we will show you how to find a new theme, add it to your website and activate it.
As always the first thing you will need to do is to be logged in your admin dashboard. From there, please navigate to the Themes section.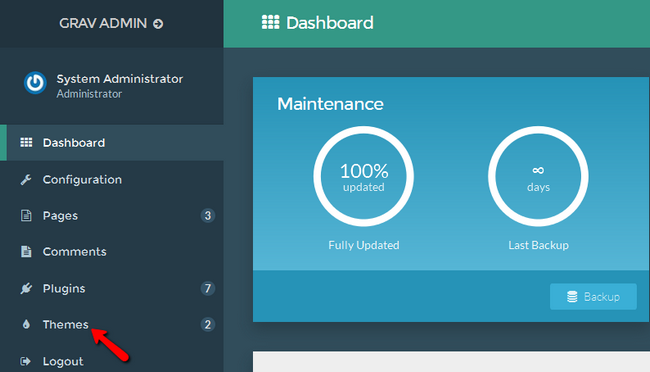 On this window you will see your currently available for Activation themes as well as a button to Add a new one.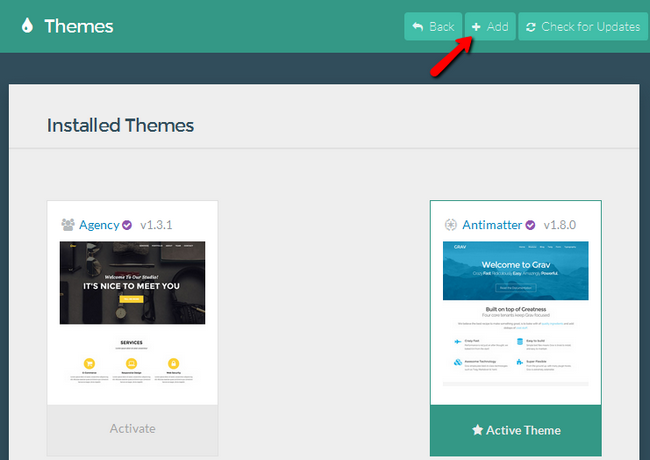 Now select a new theme from the list of themes. Note that themes marked with a purple checkmark are official Grav themes and there is less of a chance with interference with your current website content. Click on the Install button when you have made your choice.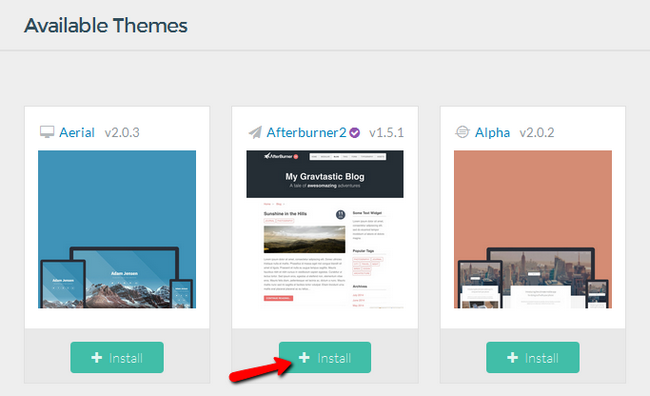 Your new theme has been installed and is ready for use. Now the only thing left for you is to activate it by clicking on the Activate Button.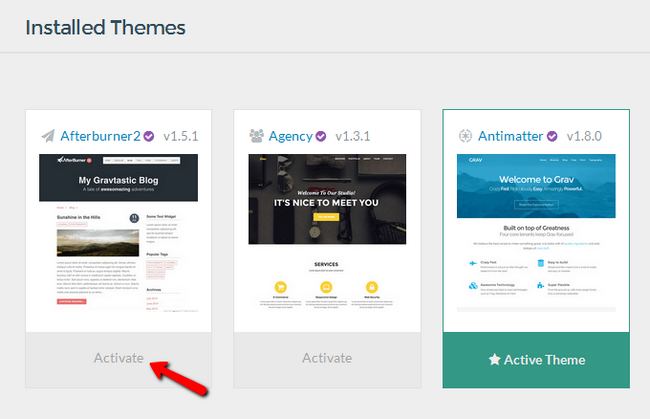 You will receive a notification reminding you that your layout might not work as intended on the new theme. Click Continue to finish the activation.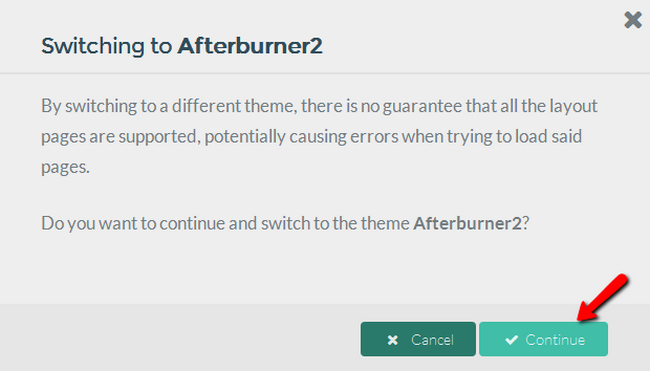 Congratulations, you have changed the appearance of your website. Feel free to experiment with different themes until you find the one that suits your site the most