Grav (from Gravity) is a community driven, easy to use open source Content Management System (CMS) project that originated from RocketTheme. Released under the MIT license, Grav has been created with productivity in mind and consists of a flexible structure and powerful Twig templating capabilities which will allow you to create all kinds of websites.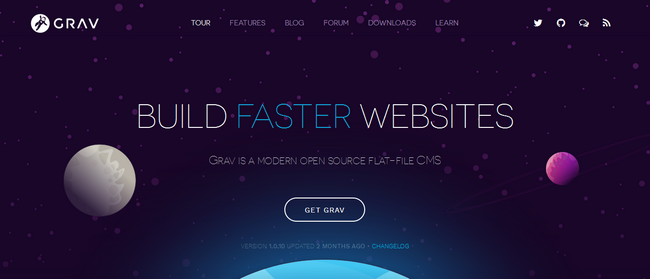 A fast comet can escape most gravitational fields, but this application managed to attract us and we hope it will be of great service to you - our customers.
Start a Grav website in just 3 minutes:
To help you get started with Grav our Technical Support team provides Free Grav Installation.
Free Grav Installation by our Support Team
Free Domain Name for Life
24/7 Technical Support team
Optimized SSD Grav Hosting
Fast and Secure Hosting