How to Manage Pages in Grav
Updated on Apr 4, 2016
The Pages of your Grav website is what defines it in the virtual space. Your content will be structured and presented on your site via Pages and for this reason we will show you how to use the different types of pages in this tutorial.
Firstly, login to your Grav Admin area and click on the Pages menu in the main admin panel.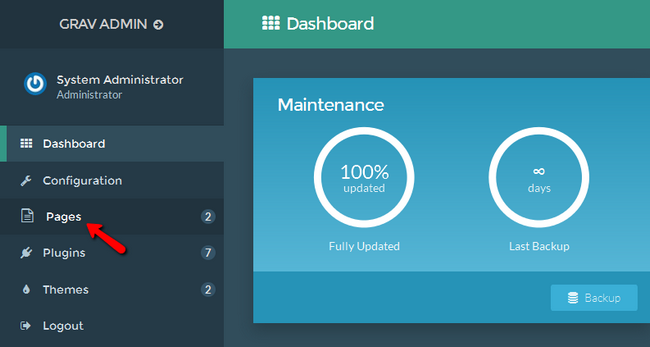 Click on the Add Page button in the top right corner of the page.

Here you will be able to Title the new page, select a parent Page if such exist, select the type of page and the visibility mode. If you cannot see the page on auto make sure to turn the visible option to Yes.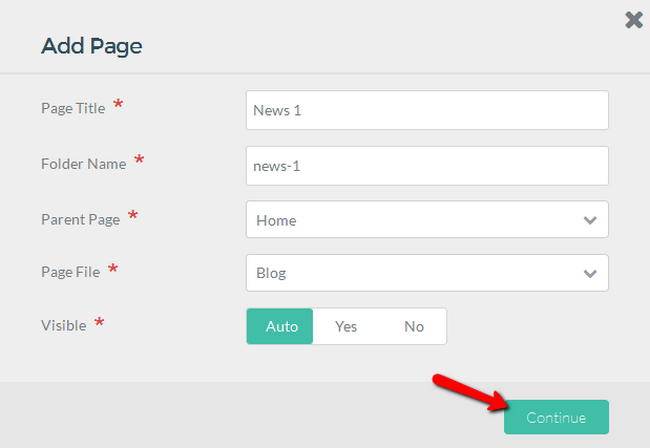 Now you can fill out the content of your page and change the title if you thought of a better one.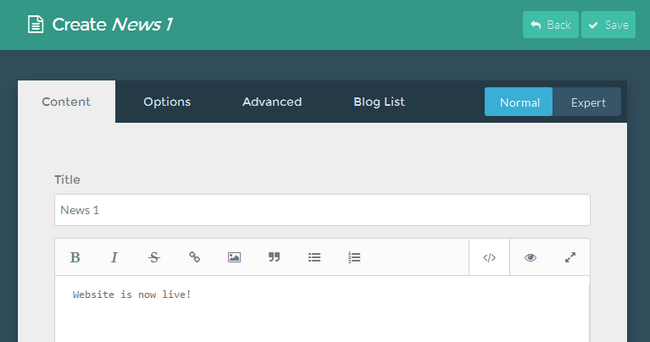 Note that if you click on the Save button now the page will not be published. You will need to go to the Options tab and select Yes for the Published field.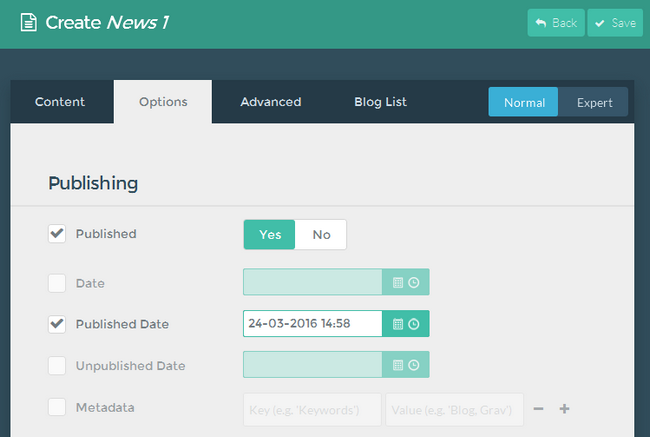 Congratulations, you now know how to create a basic page in Grav. By changing the type of page you will also be able to make form, error and modular pages corresponding to your needs.