How to Configure the General Settings of Grav
Updated on Apr 4, 2016
Once you install Grav, you will have to change the general options of your website. Elements like your site's title or default Author can be changed from within the administration panel but first you will have to log into it.
Navigate to the Configuration section from the main admin panel on the left.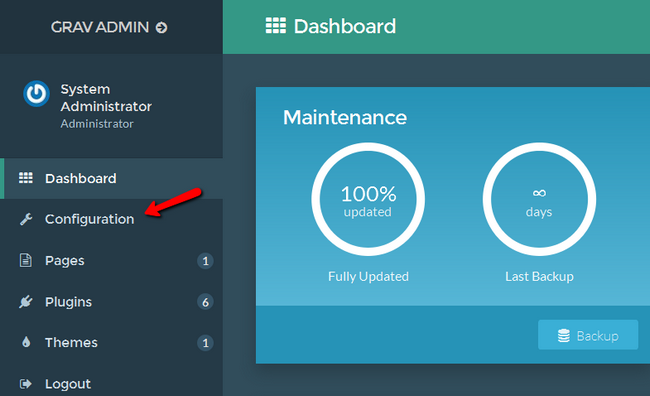 Select the Site tab and start editing your website's general settings:
Defaults
Site Title - Plain and Simple this is the name of your website
Default Author - The default name from which you can Post on your website
Default Email - The default email to use in your website
Taxonomy Types - Taxonomies are used to organize your content and you can add more than the default two if you so desire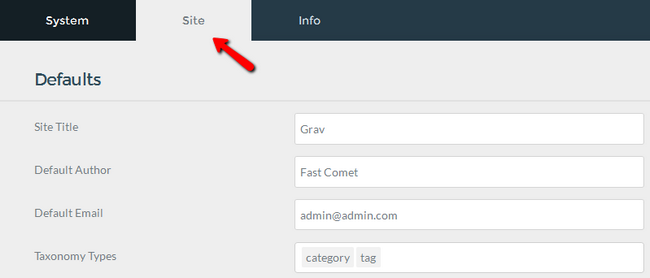 Page Summary
Enable - It is recommended to enable Page summary in order to have portion of the content on the show even before the user has opened the entire post
Summary Size - The amount of characters the user will see in the summary from the post
Format - You can choose between short and long and the difference is that the long format ignores the delimiter
Delimiter - Placed after an opening paragraph. The delimiter is used as a boundary between independent regions of your content/post
You can use metadata to improve SEO and make certain content more recognizable and with redirects you can have custom routes to pages or completely new routes to older posts or news.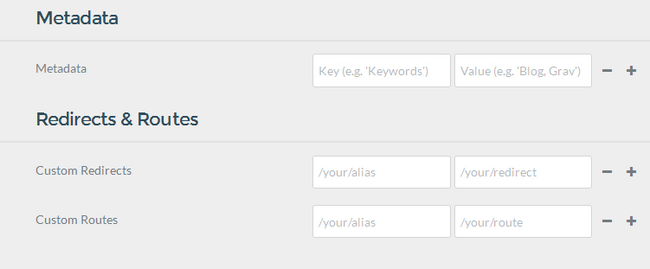 Once you are ready with everything, don't forget to click on the Save button located at the top right corner of the page.
This concludes the General Settings tutorial for Grav. However, there are a lot more options in the System tab that we will go through in our other Grav tutorials.