How to Install Plugins in Grav
Updated on Apr 4, 2016
The Core version of Grav is accompanied by more than 45 plugin each of which provides viable new options for the CMS. The Softaculous installation comes with 6 of those plugin and you can install more at any time from the application itself.
To install a new plugin, access your admin dashboard and navigate to the Plugins section.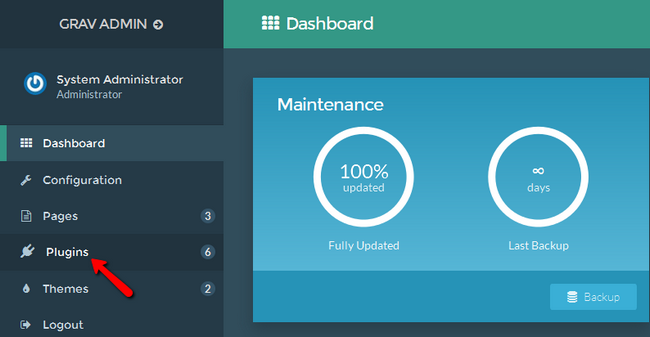 Here you will see the currently installed plugin and will be able to add a new one by clicking on the Add button.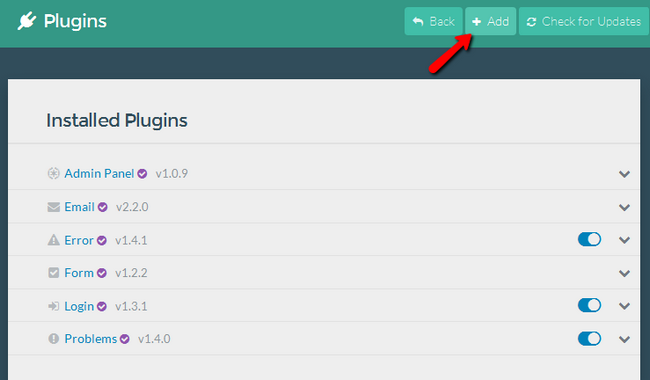 Select from a multitude of different plugin and click on the Install button when you have made your choice.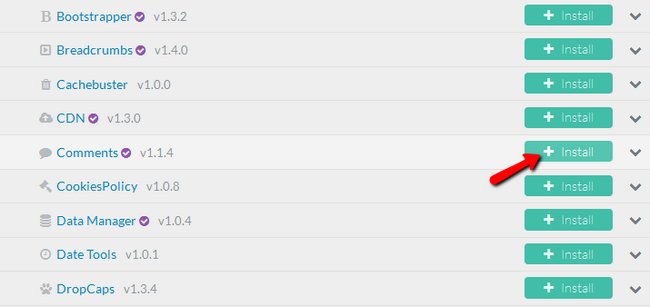 Just a second later you will see the following message indicating the successful installation of your plugin.

Congratulations. You now have a new plugin which you can configure from the plugin section.