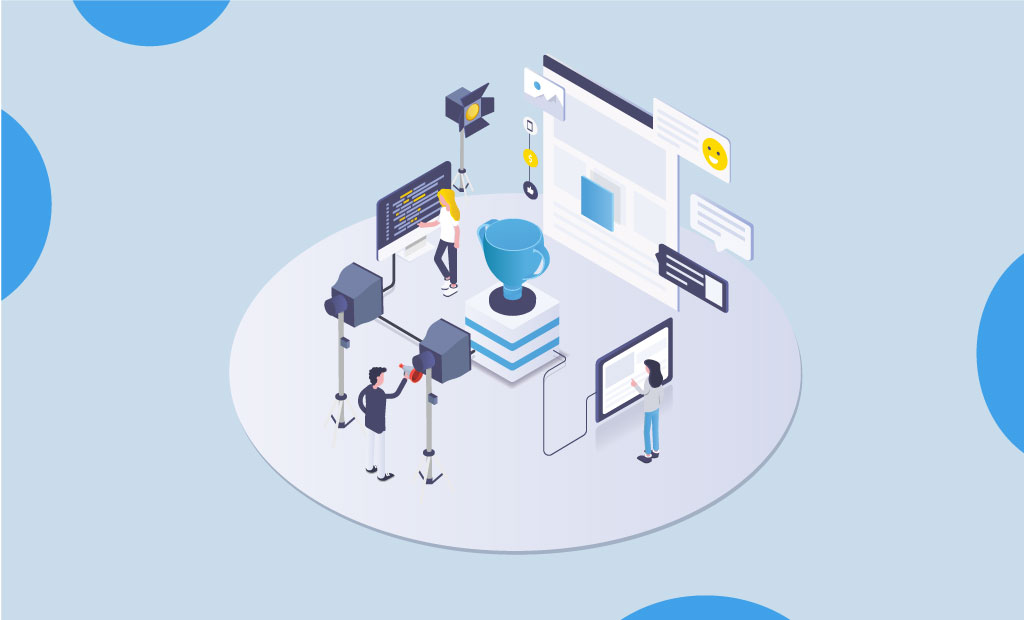 The Customer Showcase Contest – Submit Your Website And Win Awesome Prizes!
Remember our Customer Spotlight series? The goal was to search for and comprehend all the unique strategies used by our customers for keeping their businesses running. With about 20 spotlights shipped, we have learned plenty along the way—lessons that can be related to by any company that spotlights their customers. Projects old or new, big and small, our success stories proved that there are customer experiences that are built to last. These great people make up the backbone of our company and keep us focused on what matters: our customers.
The relationship that we share with each customer is something we truly cherish. For many of you, we are more than just a hosting company – we are a technology partner that helps you and your clients' ideas come to life. Nevertheless, when we performed our content audit in March and going through our Customer Spotlight blog posts, we were astounded to find out there were many people that have started their websites in the first months after we launched our site and are still actively using their accounts.
By allowing us to host your fantastic websites for all these years, you've guided us to the highest tier of web hosting providers. And we'd like to thank you! Thank you for providing us with your continued constructive feedback! Thank you for being our valued customer! It's been a great pleasure to be of service to you for all these years.
Enter to Win: FastComet Customer Spotlight 2.0
The Customer Spotlight series is back again! We believe that our customers have a lot more stories worth telling, so we will hand you the mike and turn all stage lights up.
We are excited to announce the FastComet Spotlight Awards. This program is tailored to shine a light on all of you – customers – and the appealing websites you create.
Do you have an excellent online business or an amazing product? Are you fighting for an important charitable cause? How has your FastComet website helped your business?
The requirements are simple:
FastComet must be the host of your website;
Your website must be complete and fully functional both in content and UI;
You have to be at over 18 years of age;
You must be the owner of the website.
It's that easy!

But What About the Most Important Thing? WHAT IS MY PRIZE?
Isn't it enough for you to be proud of your insanely well-designed website, knowing it's one of the best that the internet has to offer? Of course, it isn't!
By answering only a few questions in regards to your website, you could gain recognition on a global level, your very own Customer Spotlight on the FastComet blog and get the opportunity to win one of TEN amazing prizes. Or, be one of the honorable mentions. The awards are as follows:
The Grand Prize Winners will get the following prizes:
One year free Cloud Shared hosting service with FastComet or one-time Free upgrade to our SpeedUp Rocket Booster hosting plan
The Runner up Winners will be selected and each will get the following prizes:
$50 credits in FastComet Hosting services
The Honorable Mentions winners get the following prizes:
Free domain registration for 1 year (.com, .net, .org, .biz, .info, .in, .uk, .co.uk, .us. .eu, .ca, .cn, .nl, .com.br, .de, .space, .tokyo, .futbol , .business , .click)
SEO Audit
Do you think you've got what it takes to be the winner? Submit your site now without further delay! We accept entries only until May 15, 2019.
Everything Sounds so Easy! What are the Rules?
There are no specific rules regarding what would make your website a winner, but some things that we may be looking for are creative customization, exciting subject, and unique usage.
There aren't any purchases or payments needed if one wants to enter the competition. Any kind of those would not increase your chances of winning.
The FastComet Spotlight Awards Contest (the "Contest") is open only to FastComet customers that are over 18 years old when they are entering the contest. You can enter one (1) time through the course of the Contest Entry Period. What is needed is a submission of the particular website hosted by FastComet.
By entering this Contest, you grant FastComet the worldwide, unrestricted, irrevocable right to use, promote, or publish your site entry on the web. In order to avoid any doubt, you keep all intellectual property rights to the site with which you are competing.
Every customer entering this Contest represents and guarantees as follows: (i) the Entry content of each entrant is completely original to them; (ii) the Entry does never and will never violate/infringe the intellectual property or other rights of any person or entity; and (v) the Entry does never and will never violate any of the applicable laws. Additionally, it should not and shall never be considered libelous.
On or about May 27, 2019, FastComet will select the ten (10) Grand Prize winners, five (5) Runner Ups, and five (5) Honorable Mentions, from all valid entries, received during the period of Contest Entry. All potential winners would be contacted through phone or email and could be awarded prizes that are subject to simple procedures, such as verification of eligibility and compliance with the Official Rules.
All potential Winners of the Contest would be notified prior to May 27, 2019. In case of verification failure in the course of five (5) days (or the period that is stated in the notification) by a potential winner, they would be disqualified. FastComet would then proceed with choosing an alternative Winner, using the same procedure. The odds of winning one of the prizes depend entirely on the number of eligible entries that were received during the Contest Entry Period.
No more than the stated number of each prize will be awarded. FastComet is in no way obligated with any renewal of any prize – those are to be addressed by the prize winner.
Prizes cannot be transferred. There are no available substitutions, with the exclusion of those provided herein at FastComet's sole discretion. Winners are obligated to accept each prize "as is." FastComet reserves all rights to substitute any of the listed prizes for another of equal or greater value for any reason.
Carry on and Submit Your Entry Now!
We had to be a bit more formal while listing out all the rules for you. Read them carefully, so that we can all be sure there would be no misunderstanding. We made sure all rules and conditions are as plain and simple as possible.
The next thing on your list should be to go ahead and enter the contest. Make some final tweaks on your website if needed and then submit it to the contest. Contact us and participate in our Customer Spotlight series. Remember that the competition is not to be underestimated. We wish all contestants the best of luck, and may the greatest entry win!
The latest tips and news from the industry straight to your inbox!
Join 30,000+ subscribers for exclusive access to our monthly newsletter with insider cloud, hosting and WordPress tips!