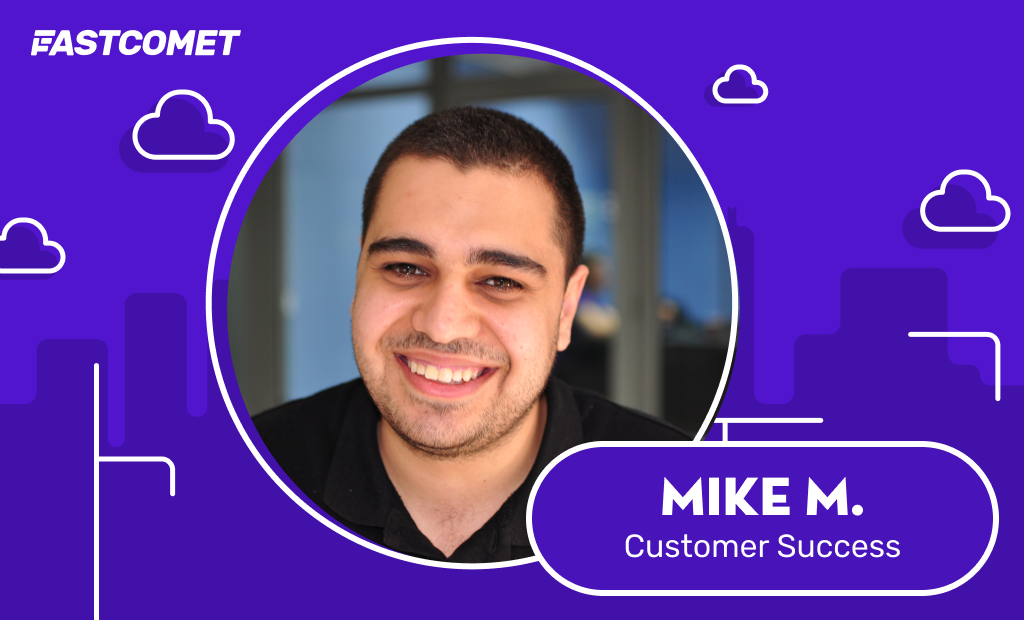 Employee Spotlight: Mike Myler – AKA Chief Chatter
Get ready to kick off summer in style with a spectacular burst of joy and celebration! The sun is shining more brightly and a warm breeze is dancing through the air. It's time to rock those shades and grab an ice-cold lemonade. Imagine vibrant red, white, and blue decorations lining the streets, the mouth-watering aroma of sizzling barbecues, and laughter echoing from every corner. You guessed it! 4th of July is coming, and at FastComet, we're cranking the fun to the max! As we gear up for a sensational summer, we're thrilled to introduce you to our amazing team members who embody the spirit of independence and excellence. Get ready to soak up the sun, dive into an inspiring story, and uncover the secret sauce behind our success. This month, we've got a special treat for you! Allow me to introduce Mike Myler, one of our Customer Success Supervisors.
We're shining the spotlight on his remarkable journey from an enthusiastic Customer Care Agent to a mentor for our exceptional Customer Success team. Mike guides and inspires our crew with unwavering dedication. He provides invaluable feedback, tackles complex customer cases, and shares top-notch sales tips. His commitment to operational excellence and creating a positive work environment ignites our team's outstanding performance. Let's dive into Mike's treasure trove of insights and advice for those looking to embark on a rewarding career in customer service and tech support. Get ready for a generous serving of wisdom and a burst of inspiration!
Do you recall your first day at FastComet? What was your first experience with us?
Ah, the memories of my first day at FastComet still fill me with a warm summer breeze of nostalgia. It was like stepping into a world of possibilities, armed with my youthful enthusiasm and a thirst for growth as a software engineering student. Little did I know that this sunny adventure would shape my future in ways I could never have imagined. My worries melted away when I entered the office. The team greeted me with infectious smiles and open arms, instantly making me feel like part of something bigger. Collaboration and mentorship were the show's stars, and it was clear that FastComet valued the power of teamwork.

Looking back, that initial encounter feels like stepping onto a surfboard, riding the waves of transformation. It shaped my career and personal growth, planting gratitude and teamwork deep within my daily life. My colleagues' unwavering kindness and support continue to inspire me. They are a constant reminder of the importance of feeling embraced and valued from day one. Well, except for maybe one or two instances 😉 when you said to me during the training, "Web hosting isn't exactly brain surgery," flashing a wide grin. And let's not forget my all-time favorite, "C'mon, Mike, this isn't quantum physics we're dealing with here." Your words still echo in my mind, buddy, and I have to admit, I can't help but playfully hold a grudge against you for those savage roasts. It's just our friendly banter, keeping the vibes and the laughs rolling.
Wow, it's great you've shared this with us, Mike! Now I'll have to find a way to explain it to our management. Anyway, let's skip that for now and get to the present.
Could you share more about your role and responsibilities at our company?
If someone had told me on my first day that I would become a Customer Care Supervisor one day, I would have been filled with awe and disbelief. Yet, here I stand today, seven years later, embracing a role that allows me to impact our organization significantly. I initially joined FastComet as a passionate Customer Care Agent, dedicated to providing exceptional support to our valued customers. My journey of growth and development, however, has led me to a position of leadership and mentorship. As a Customer Care Supervisor, one of my primary responsibilities is mentoring our talented team of customer care agents. Drawing upon my experiences and lessons learned, I strive to guide and inspire them to reach their full potential. Offering constructive feedback, I aim to foster a culture of continuous learning and improvement, ensuring that our team possesses the necessary skills and knowledge to excel in their roles.

But there's more to my role than just those specific tasks. My main focus is making sure our team is performing at its best. I pay close attention to the workflow, ensuring everything runs smoothly and efficiently. Creating a positive work environment where everyone can excel is my top priority. When our team is motivated, we achieve great things. That's why I put much effort into effective communication, recognizing their hard work, and fostering a supportive atmosphere. I want our agents to feel inspired to push themselves, take on new challenges, and always aim for excellence.
Do you have any advice for people who want to pursue a career in customer service or tech support?
Communication is the foundation of customer service and tech support. My primary advice is to enhance your verbal and written communication abilities to convey technical concepts and troubleshoot issues effectively. Clear and concise communication will ensure customers understand instructions and feel supported. If I can name 3 pillars of being an exceptional Customer Service agent, those would be:
Be patient and empathetic. Customer service and tech support can be demanding, often requiring interactions with frustrated or confused individuals. Cultivating patience and empathy will enable you to understand customers' concerns more deeply. You can provide appropriate solutions and support by approaching each interaction with a calm and empathetic attitude, ensuring customer satisfaction.
Develop a positive attitude. Maintaining a positive and professional attitude is crucial, even when faced with challenging customers or complex technical issues. A positive mindset creates an environment conducive to problem-solving and helps build rapport with customers. You can enhance the customer experience and leave a lasting impression by radiating positivity.
Acquire technical knowledge. To assist customers with their technical queries, it's crucial to familiarize yourself with the relevant technologies, products, or services. Stay current with the latest trends, software updates, and hardware developments. The more technical knowledge you possess, the better you'll be to swiftly and accurately resolve customers' problems.
Mike, speaking of motivation – what helps you most in your work, and how's your past experience valuable in your career?
Several factors contribute to my motivation and success. Firstly, my past experience in customer care has been incredibly valuable. It has given me a strong foundation in understanding customer needs, empathizing with their concerns, and delivering exceptional service. That experience has taught me the importance of active listening, effective communication, and problem-solving.
Additionally, my urge to find information using all available tools plays a significant role in my work. As a customer care professional, staying up to date with the latest trends, technologies, and product knowledge is essential. I am proactive in researching and familiarizing myself with the tools and resources at my disposal, allowing me to provide accurate and timely information to customers.
What do you like to do when you aren't working? One of the craziest things you have done so far?
The past few years have been a transformative journey toward improving my health and fitness. Like many others, the enforced homesitting during the Covid era affected my health and well-being. Realizing the need for change, I committed to a dedicated training routine focused on boxing, fitness, and CrossFit. It wasn't easy, but my determination to regain control of my physical health propelled me. Overcoming the adverse effects of the pandemic-induced sedentary lifestyle I embarked on a rigorous training regimen that led to a significant weight loss of 35 kilos.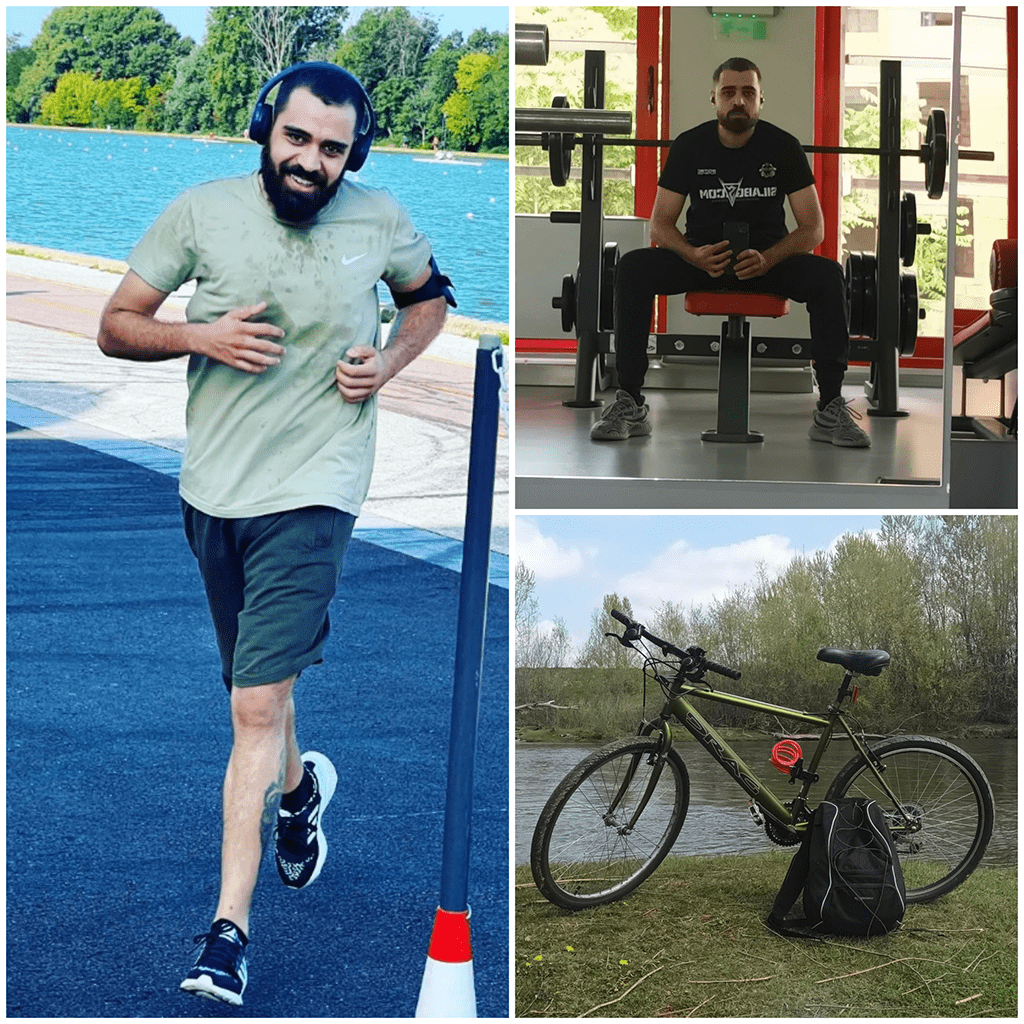 The feeling of accomplishment and the positive impact on my overall well-being were beyond words. Witnessing the transformation in my physique and the surge of energy I experienced further fuelled my motivation to continue pushing my boundaries. As my fitness journey progressed, I discovered a newfound passion for running. The simplicity of putting one foot in front of the other, the rhythmic stride, and the sense of freedom it offered became an integral part of my routine. Running provided an outlet for physical exertion. It became a meditation, allowing me to clear my mind and find solace amidst the daily hustle and bustle.
With my sights set on a new challenge, I have committed myself to training for a half marathon in September. The prospect of pushing my endurance limits and crossing the finish line fills me with excitement and anticipation. It serves as a reminder of how far I have come and the resilience I have developed.
If you can share one thing, what would people be surprised to learn about you, Mike?
There is one aspect of my life that may come as a delightful surprise to many. Born into a family of skilled Armenian cooks, my upbringing revolved around the aromatic wonders of the kitchen. But little did the world know that beneath my unassuming exterior lies a culinary enthusiast with a profound passion for cooking.
Within the realm of childhood memories, there is one treasured moment that has forever imprinted itself upon my culinary journey. I vividly recall standing side by side with my father at the tender age of six as we embarked on a flavorful adventure that would ignite my lifelong passion for cooking—the creation of our very first omelette together. That humble omelette marked the genesis of my culinary journey. This odyssey unfolded into a lifelong pursuit of flavors and sensations. Cooking is an art form and a therapeutic ritual. It allows me to escape the outside world's demands and find solace in creating something truly magical. With each culinary endeavor, my aspirations soar higher, and a glimmer of ambition whispers to me about the possibility of someday gracing the stage of the local MasterChef competition.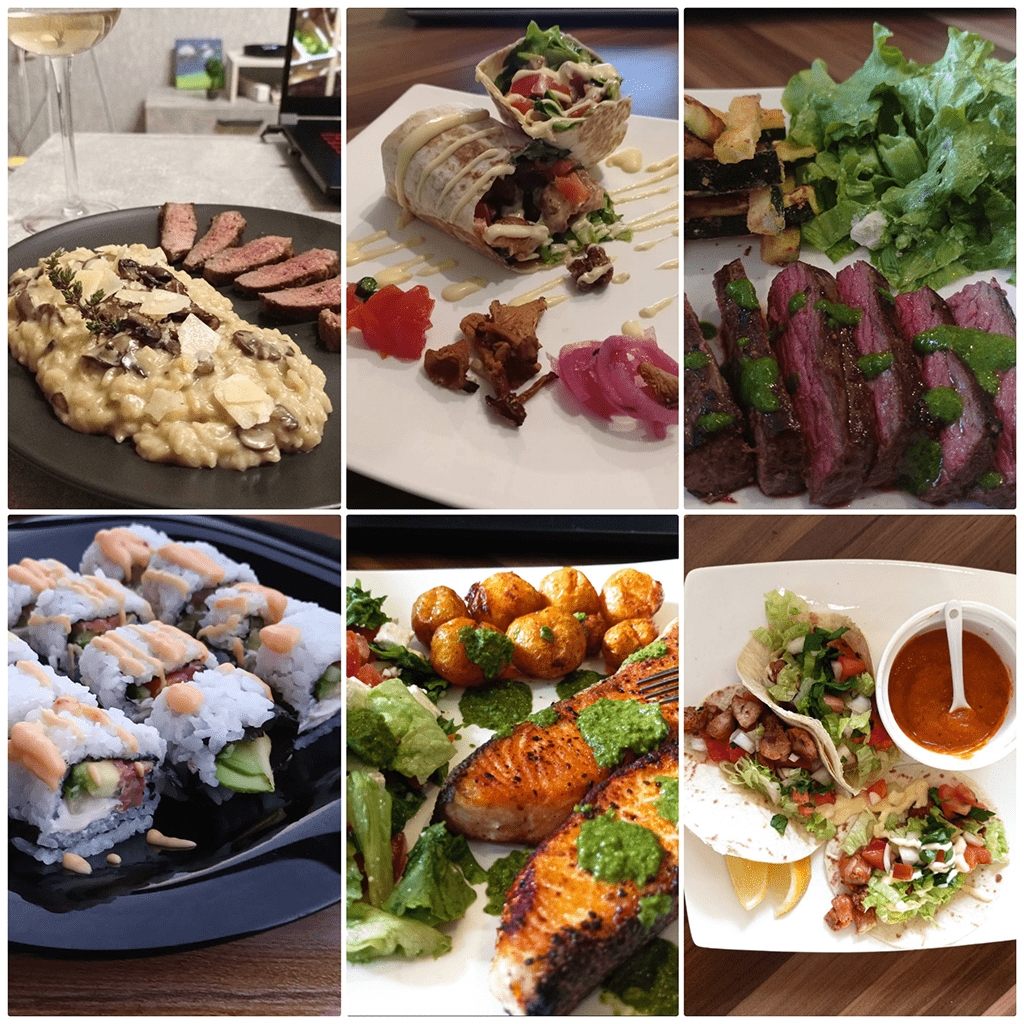 Well, that's quite a revelation! I just learned about your secret culinary prowess, Mike. Man, we really missed out on some delicious office treats! 😄 Anyway, let's get back on track. This brings me to our final question:
Got any valuable advice for someone about to dive into the world of hosting their first website? Feel free to share your wisdom!
Embarking on the exciting endeavor of hosting your first website can be both exhilarating and overwhelming. As you navigate the labyrinth of choices and decisions, one piece of advice shines through for me: seek a reliable hosting provider offering exceptional support. From ensuring your website's stability and security to optimizing its performance, a trusted partner can alleviate technical burdens, allowing you to focus on what matters most—building and nurturing your online presence. So keep that in mind when you are choosing your hosting provider. Don't always draw conclusions from the pricing page or the marketing speech. Contact the company, ask them questions, and see how they respond. This way, you will get a feel of the place and, by doing this, get a feel for the company.
Of course, we provide a bundle of services with unparalleled support, high-level performance, rock-solid security, rocket-fast websites, and much more. On top of all that, our Customer Success department is always ready and happy to assist you in making the correct choice and unlocking the power of cost-conscious web hosting with our expert recommendation. Sorry, I couldn't resist not saying that.   
Outro
So, as we gear up for the 4th of July celebration, let's raise a glass to Mike, our customer success superhero. His unwavering dedication and passion have made a lasting impact on our team, our customers, and the resounding success of FastComet. Cheers to you, Mike! Your story reminds us that we can achieve greatness beyond our wildest dreams with determination, mentorship, and a supportive environment.
Thank you for reading so far! Why don't you join our newsletter by using the button below to subscribe to it so you don't miss out on the latest news and specials?
The latest tips and news from the industry straight to your inbox!
Join 30,000+ subscribers for exclusive access to our monthly newsletter with insider cloud, hosting and WordPress tips!