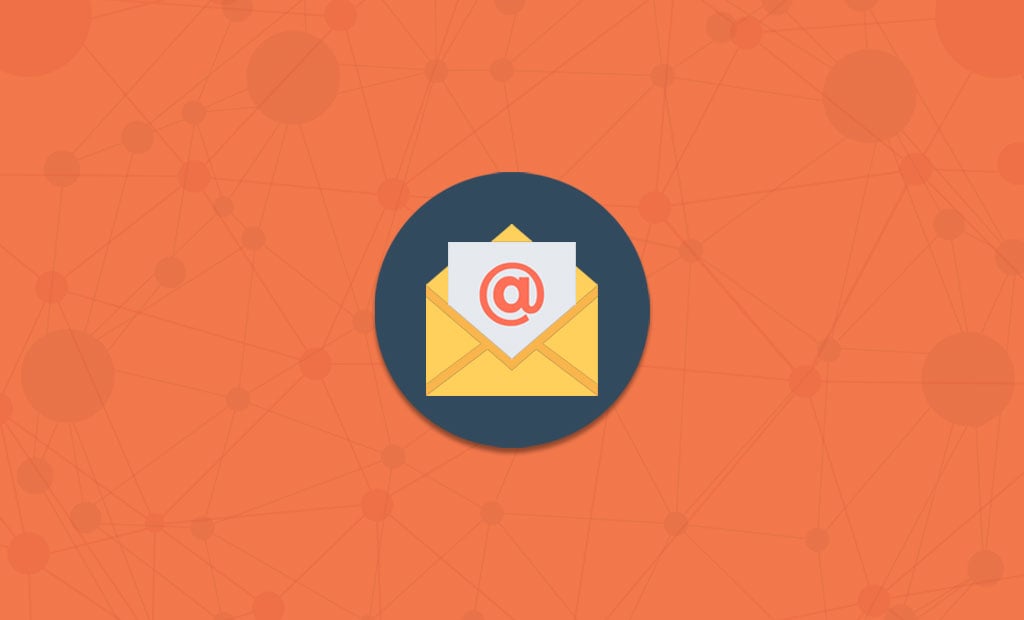 Improve Your Transactional Mail delivery with Mailgun
Exchanging all kinds of emails on a daily basis is part of our everyday user experience online. However, even things like emailing can be optimized depending on your goals and field of work. For example, an eCommerce owner will need a lot of emails being sent in order to communicate with users and promote new products. But the same owner will have to provide his customers with their transactions and invoices as well as order status and details. A new way of handling emails was needed for those purposes and that gave the start of Transactional Mail Service Providers.
Update
On March 16, Mandrill became an add-on for paid monthly MailChimp accounts and is no longer available as a standalone service. All existing Mandrill users have until April 27, 2016, to merge their Mandrill account with a MailChimp account or select an alternative solution, otherwise, your already configured Mandrill outgoing SMTP server will stop working.
Core Features
Transactional emails are a special kind of emails which are usually generated by the system (in our example – the eCommerce shop) and are targeting users based on their actions on the website. They can be anything ranging from the signup, password reset and verification to order confirmation emails and as you can imagine a business can accumulate a lot of them very fast, which can lead to some pretty unwanted results and damage your delivery rate as well as your domain/IP reputation.
Luckily with the rise of Transactional Mail Service Providers, all of the concerns and negative aspects of sending such emails can be forgotten. For logistic reasons even your mail clients will work with the SMTP provided by the above-mentioned company cluster and you will not have to jump through any additional hoops or reconfigure your email clients every time.
Up until now, we have always suggested Mandrill to all of our customers in need of a Transactional Mail solution as they offered the exact high quality of service we strive to present to our user base. However, due to recent changes initiated by Mandrill's parent company – MailChimp, the platform will also change its terms and price list which is something that might not suit all of our customers. In a summary, the reasons behind the change is the fact that MailChimp wishes to unite its two very different services under the same name and brand, and focus on providing a better solutions for its clients while in return it requires from all users who wish to use the Transactional Mail service to have an active subscription with MailChimp itself.
While we completely agree with the validity of their reasoning, as your hosting provider, we feel obligated to provide you – the consumer, with an alternative service that also has an exceptional price point and quality. We are gladly recommending Mailgun to all of our clients with transactional mail needs. You will receive 10 000 emails for free each month which is more than enough for any small to medium business and will have the option to pay only $0.00050 for each additional email after the initial 10 000.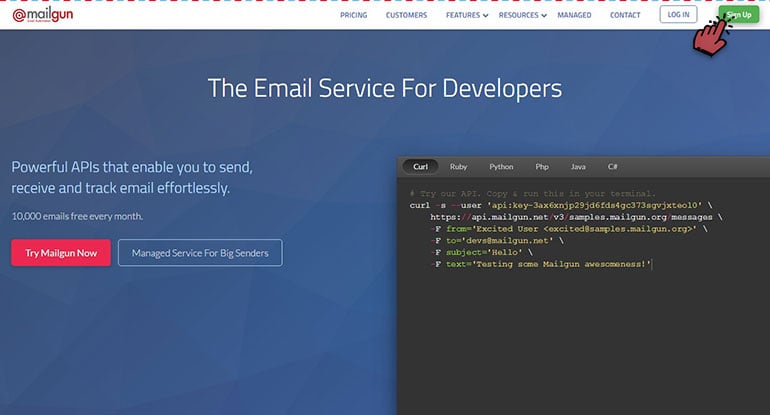 To start using Mailgun today you will only have to create an account and verify your domain.

Verifying your domain is easy and does not require specific technical knowledge.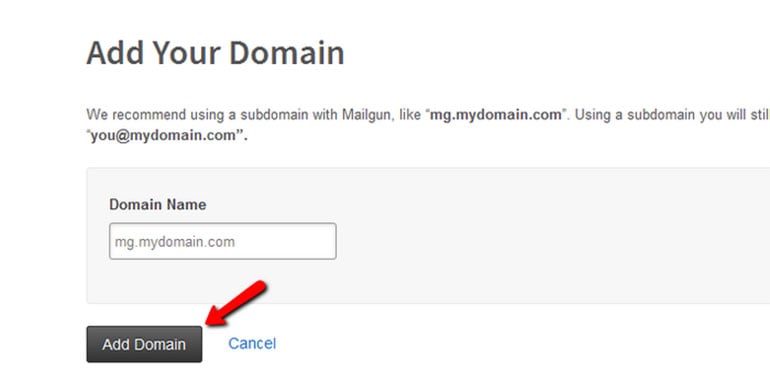 Once you have added your domain, simply add the two TXT DNS records provided by Mailgun by using your cPanel's Advance DNS Zone tool.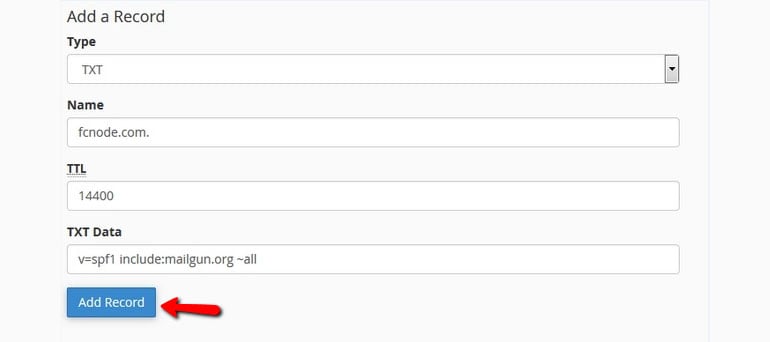 You can find these DNS records at any time if you click on the desired domain under the Domains tab in the Mailgun control panel. There you will find two types of DNS records – Sending and Receiving. The two TXT records needed to verify your domain are listed under the Sending section. Once you make the DNS changes it can take 24-48hrs for those changes to propagate. Mailgun will email you to let you know once your domain is verified.
FastComet is Always Here to Help
To find out how to configure your application with the Mailgun SMTP server, you can always check out our tutorial page for the application you wish to use. We have covered the most used platforms like OpenCart, WooCommerce, and Joomla to name a few.
The latest tips and news from the industry straight to your inbox!
Join 30,000+ subscribers for exclusive access to our monthly newsletter with insider cloud, hosting and WordPress tips!