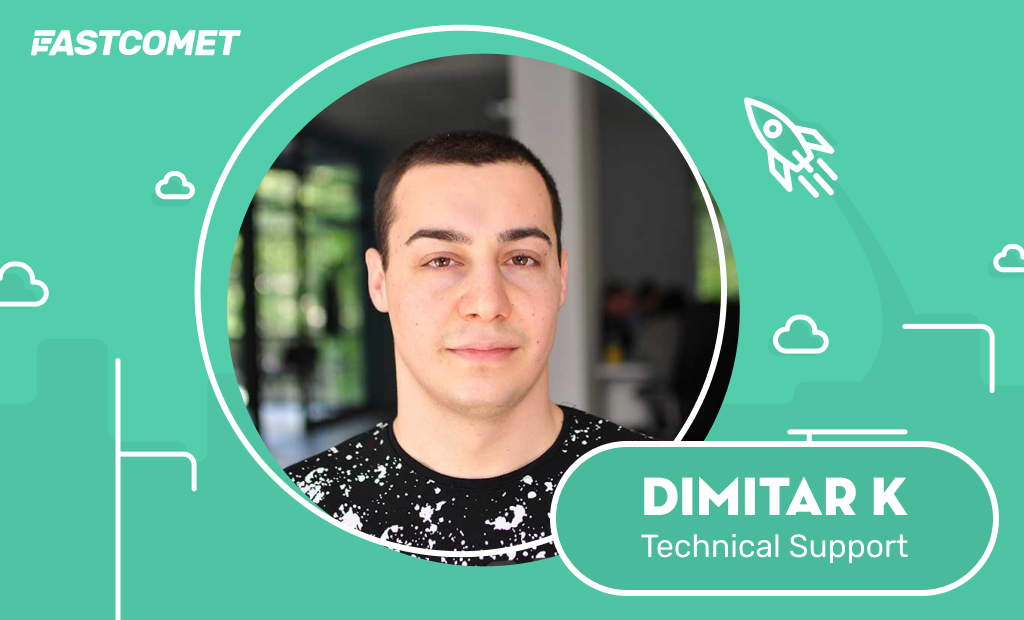 Employee Spotlight: Dimitar K. – Problem Solving & Work-Life Balance
As we eagerly anticipate the arrival of May, a month full of fresh beginnings and warm sunshine, we can't help but reflect on the significant events that make this time of year so special. In the spirit of celebration and collaboration, we want to highlight one of our exceptional team members – Dimitar, whose dedication and passion for the IT industry have made him an invaluable asset to our team. Dimitar has always had a keen interest in technology, and his decision to join the FastComet team has proven to be one of the best choices of his career.
I invite you to join us as we learn more about Dimitar's journey and discover the lessons he has learned along the way. Whether you're a seasoned veteran of the IT industry or just starting out, there is always something new to learn. We hope that Dimitar's story will inspire and motivate you to pursue your passions and embrace the possibilities that lie ahead. So sit back, relax, and get inspired!
Can you introduce yourself and share how you decided to join the team?
Greetings, I am Dimitar, hailing from a small village 30 kilometers outside of Plovdiv. Although I spent my early years in a rural area, my passion for technology drove me to explore the vast potential of the IT industry. Having spent the past seven years in Asenovgrad, a town just 10 kilometers away from the second largest city in Bulgaria, I eagerly pursued avenues to achieve my career aspirations.
As I conducted extensive research on the IT industry, I received recommendations from former classmates who spoke highly of their experiences with FastComet. Their enthusiasm for the company's culture and work environment piqued my interest and instilled confidence in my decision to apply for a position on the team. Joining FastComet has unequivocally been one of the most rewarding decisions I have ever made. Working with talented individuals and engaging in exciting projects has been an invaluable experience that continues to drive my passion for the IT industry.
What do you love about working here?
One of the things I love most about working at FastComet is our team's exceptional attitude and professionalism. Everyone here is incredibly friendly, responsible, and committed to doing their job to the best of their abilities. As a Supervisor, I am particularly proud of the support and assistance we offer each other. Whether it's troubleshooting or helping each other improve our skills, we are always there for one another. In addition to mentoring and coaching, I am responsible for ensuring that our team meets and exceeds our targets and goals. That requires of me to be highly organized and efficient in managing our team's workload and resources. It's a challenging but incredibly fulfilling role that constantly pushes me to improve my leadership and communication skills. This collaborative environment has helped me grow as an individual and makes me excited to come to work every day.
Would you change anything about yourselves if given a chance?
Change anything about myself? Well, honestly, nothing from the top of my head 😀Alright, alright – I am generally happy with who I am. However, upon deeper reflection, I recognize an area where I could improve: my tendency to persist with a problem, even when taking a break, the wiser choice. While it is essential to be dedicated to finding solutions, sometimes stepping back and allowing yourself time to think can lead to more effective problem-solving. As the saying goes, "The morning is wiser than the evening." If given a chance, I would work on giving myself the space and time to consider issues more thoughtfully before diving in headfirst.
Do you have any pets, and what are their personalities like? What are some of your hobbies outside of work?
While I do not currently have any pets, I have a sister who can sometimes be a handful 👿, but I still love her. Regarding my hobbies, I am drawn to indoor and outdoor activities. During my free time, I indulge in video games, which allow me to unwind and relax. On the other hand, I also enjoy hiking and exploring the great outdoors, allowing me to stretch my legs and get some fresh air.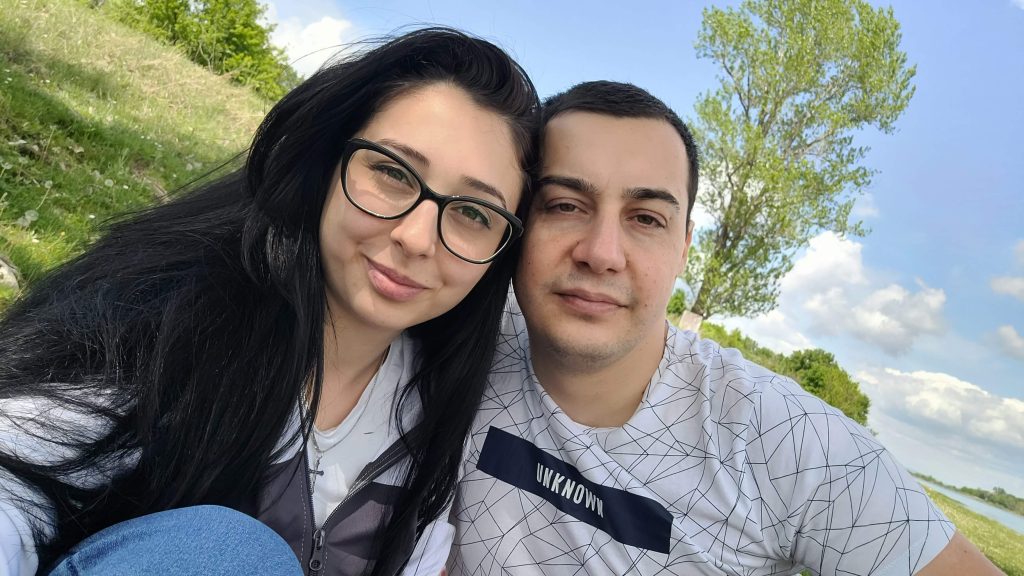 It's important to balance our work with hobbies and activities that bring us joy and fulfillment. As someone who spends significant time sitting in front of a computer screen for work, I recognize the importance of staying active and caring for my physical health. Engaging in hobbies like hiking or other outdoor activities is a great way to exercise, enjoy nature, and clear your mind. Similarly, having a hobby like playing video games can provide a much-needed break from the stresses of work and help you relax and recharge. Whether through sports, art, music, or other activities, having a hobby outside of work can enrich your life and help you maintain a healthy work-life balance.
Do you have any advice for those considering our career field?
If I were to advise those considering a career in Web Hosting, I would emphasize the importance of maintaining a growth mindset. In this field, it's easy to fall into the trap of thinking you know everything after a few years, but that couldn't be further from the truth. Even after nearly a decade of experience, I am constantly presented with new challenges that keep me on my toes and help me refine my expertise. I've learned that being open to learning and continuous improvement is critical to success in this industry. So my advice would be never to stop learning and to always strive for self-improvement, as there's always something new to discover and explore.
Speaking of giving advice, what is the one thing you would recommend to someone who's about to host their first website?
Hosting your first website is an exciting milestone but can also be a nerve-wracking experience. As someone with years of experience in web hosting, the most critical advice is to prioritize your website's security. The internet is constantly evolving, as are the threats that come with it. So, always keep your application and its components up to date. Trust me; I've seen it all – from outdated plugins causing security breaches to websites crashing because they were built with ancient technology.
Final Words
We hope you enjoyed reading our chat with Dimitar. Who knows, maybe one day you'll run into him on a trail or in an online game! Until then, keep rocking that growth mindset and never stop learning, just like Dimitar.
You can want to learn more about what it's like to be part of our team – visit our blog for more information about all the great people who work here! The possibilities are endless, and we look forward to hearing from you. If you're still reading, use the button below to subscribe to our newsletter so you don't miss out on the latest news and specials.
The latest tips and news from the industry straight to your inbox!
Join 30,000+ subscribers for exclusive access to our monthly newsletter with insider cloud, hosting and WordPress tips!