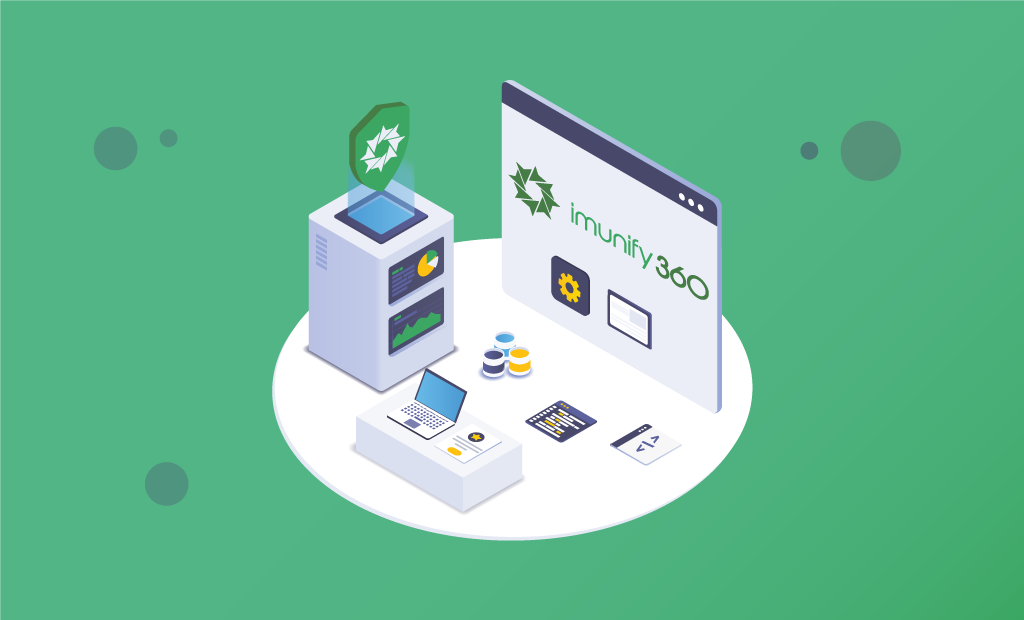 Imunify360: Take Your Websites' Security Protection to the Next Level
We are entering the new business season with a bang. We're always trying to push the boundaries, and considerable improvements in terms of Stability, Security, and Performance are coming on the list. Together with our long-standing partners from CloudLinux, the maker of the most secure and stable operating system for hosting providers, we are on a mission to make FastComet's servers even more secure, stable, and profitable. Over the years, we have tested and implemented a variety of their key product offerings. When Imunify360 launched a few years ago, we were eager to put it to the test. Today, we're happy to announce we've just finished the deployment of Imunify360 on all FastCloud shared hosting servers to ensure maximum protection for all shared hosting clients.
Table of Contents:
How Exactly Will this Impact You?
Before we go any further into the technical details, let us introduce you to the reasons why we decided to step into this change. For those of you who might not be familiar with our platform, we have been using BitNinja as an integrated set of modules that protect servers from various malicious attacks on multiple protocols for more than four (4) years now. We have witnessed great net results, especially in terms of preventing malicious traffic. With the aid of the integrated set of modules system, we have managed to prevent countless potential exploits, unwanted bots, malicious attacks. What's more important – load was extremely low, and we saved a large number of server resources that could be used meaningfully and with a legitimate activity by all our clients.
We've looked at Imunify360 several times on over twenty (20) servers for testing. The main benefit we found other than the malware scanner (which is absolutely amazing) is that requests are blocked differently, more suitable to our environment and needs. While the Imunify360 firewall prevents attacks towards the server, the defense system also scans all changes to the server's file system. If it picks up malware while being uploaded to the server, it will immediately quarantine it to prevent infections. However, even if malware is uploaded in any way, the Web Application Firewall will not allow its execution. At the same time, the Antivirus module will scan and quarantine it immediately, completely removing it from the server.
BitNinja remains available for all our Cloud VPS/Dedicated CPU server clients. We still have an excellent and trusted relationship with our valued partners, the team behind BitNinja Security.
Discover Imunify360
Imunify360 is the multilayer next-generation security suite for proactive real-time website protection and security for Linux web servers developed specifically by CloudLinux. It's not just antivirus or WAF. It utilizes a six-layer sophisticated approach to provide total protection against threats, including distributed brute force attacks and zero-day attacks. Imunify360 combines an Intrusion Prevention and Detection system, a Web Application Firewall, Real-time Antivirus protection, a Network Firewall, and Patch Management components. It is powered by AI technology that constantly collects and analyzes a massive amount of information about the newest attacks on a global scale so that you can benefit from it right away.
Imunify360 Security for Your Website
Security is a top priority in hosting, and we ensure that every possible measure is taken to protect your website and your data. It's one of the main reasons clients choose us today over our competitors, and we've proven this time and time again. Imunify360 hands-off automation combined with the all-in-one security using herd protection really captured our attention. Knowing that an attacker's IPs can be easily shared across all servers deployed with Imunify360 means, we can proactively manage attacks before they even start.
Protection Against Web Spam and Bad Bots
Imunify360 blocks all bad bots attacking your website and malicious requests, including password-guessing, distributed brute-force attacks, vulnerability scanning, malware upload, and others. It will block bot registrations and SPAM comments on your websites.
Scans for Malware-infected Files
Many things can cause a website to be attacked by malware. Тhe most common reasons are listed below:
Outdated scripts – outdated or old scripts are often targeted by malware because of a security hole in the script. For example, with Content Management systems (CMS) such as WordPress, you should always update the core, plugins, and themes to patch any possible security issues.
Scripts from untrustworthy or pirated sources – never use scripts that can be illegally accessed or pirated because most have malware inside. So when they are used on a website or hosting, the malware will immediately spread on other websites and hosting accounts. With FastGuard, your account is completely isolated from other clients in a CloudLinux dedicated virtual environment.
Vulnerable scripts or plugins/themes/modules – many scripts on the internet are poorly written, and because of that, they are a regular target of attackers. In order to avoid that, make sure to look at the reviews written by the users who have already tested the script before using it on your website. Also, keep a mental note that some custom-written scripts for a specific hosting provider may not work elsewhere.
Malware Scanner will detect and carefully clean up any malicious injections and web-shells from both files and databases, keeping websites operational. One-click clean-up, prevention from re-infections, and detailed reports on executed actions.
Outdated CMS Like WordPress and Plugins Are Not an Issue Anymore
Many of FastComet's clients use WordPress. The vulnerabilities present due to running outdated applications can create substantial issues for clients and their servers whenever an account is compromised.
Imunify360 has a subset of components providing real-time virtual and physical patching of the vulnerable software by KernelCare, HardenedPHP, WAF, and the Proactive Defense modules. The increased protection that Imunify360 brings helps us protect our client's most valuable assets, their websites.
Reputation Management
Imunify360 checks different sources to see if your websites or IPs are blocked by any blacklists and notifies you of the results. If you do not monitor your website's reputation, you might not find out about blacklisting for weeks or even months, which can be disruptive for your business. Google blacklists websites & delists them from their search index if they are infected with malware. Imunify360 can detect that.
Near-zero False Positives
Administrators relying on their monitoring software entrust the application to give accurate information. The number one goal for monitoring software is to limit false positives. Any analytics or monitoring application that cannot be trusted has unnecessary costs, but it also puts more overhead on administrators.
Imunify360 does everything to have a minimal footprint, constantly optimizing their modules and monitoring false-positive rates to intervene in case of an issue.
How to Take Advantage of Imunify360
Imunify360 is already up and running for our Shared Hosting servers. As our clients, you will not need to do anything at all. The system works as expected, and all the modules it comes with are working for your protection.
For more information on how to get started with Imunify360, you may check our article.
Conclusion
CloudLinux has revolutionized the way shared hosting is managed, and we've been a firm believer in products that the team behind Imunify360 has developed. Тhe automated security solutions and the constant learning that Imunify360 will do by collecting data from servers worldwide will undoubtedly increase our clients' protection. It will also ensure the best hosting experience they can have, with greater peace of mind knowing that their applications are as secure as they can be.
The latest tips and news from the industry straight to your inbox!
Join 30,000+ subscribers for exclusive access to our monthly newsletter with insider cloud, hosting and WordPress tips!