How to Manage Templates in Subrion
Updated on Apr 14, 2016
Changing the appearance of your website from the default application one to a custom specifically identifiable with your business is one of the things that will attract users to your website. Subrion offers more than 10 templates for you to use. And while some require you to have paid packages already installed in order to use them you will still be able to get a few of them for free.
In order to change the template of Subrion, you will need to login to your administrators account and navigate to the Extensions → Templates section of your admin area.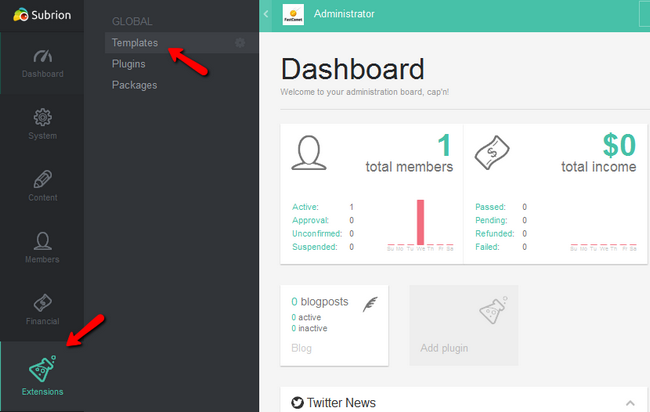 To install a new template you will first have to download it. Click on the green Download button to proceed.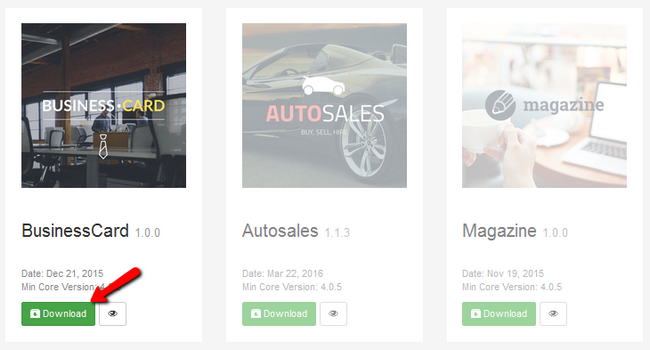 After downloading, hit the Activate button in order to make the template active.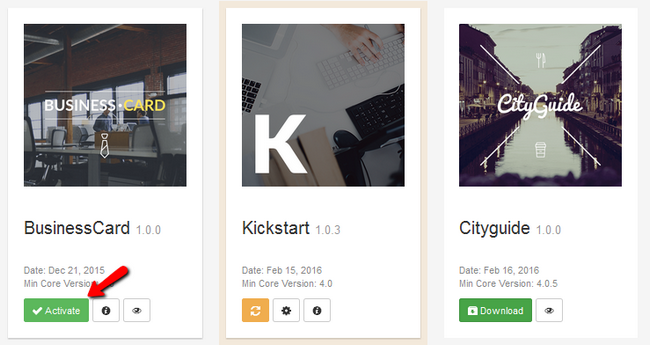 This is how some of the templates will look like. From left to right you have:
Template which requires a specific package being installed beforehand in order to work
Template which you can Activate and switch to
The currently Active template of your website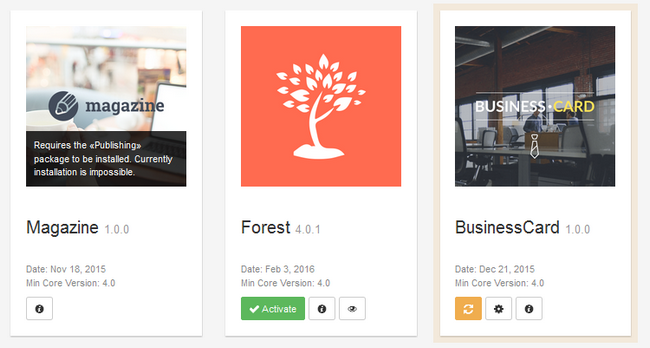 If you now check your frontend you will see a completely new look. Business Card is also one of our favorite Subrion templates because of its simple and effective company presentation page.