How to Configure the SMTP Settings in Subrion
Updated on Apr 14, 2016
Nowadays, SMTP is the standard protocol for sending mail and has made the phpmail option obsolete. Switching Subrion to SMTP will guarantee the delivery of your emails and will ease your work with customers and users.
First you will need to login to your admin area and navigate to System → Mail.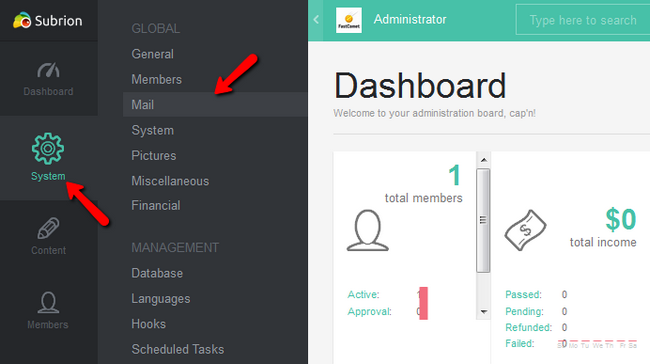 In the General section you will be able to change your default mail name and email address as well as your signature. The most important thing is the Mail method which you should set to smtp. It is also advisable to send HTML mime type mails instead of plain text ones.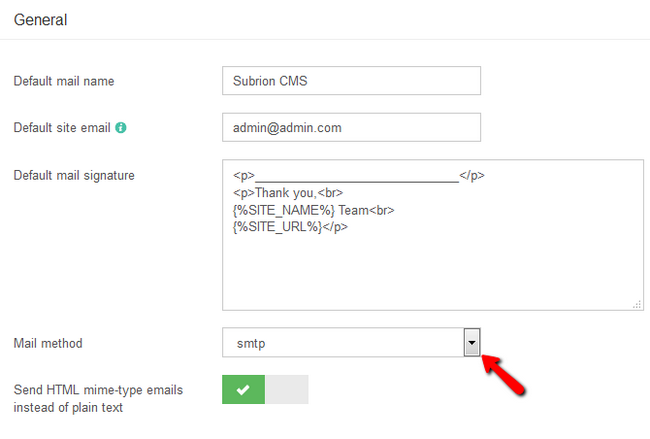 As you switch from phpmail to smtp, new additional options will become available for configuring:
SMTP Authentication - Enable/Disable Authentication
SMTP server - Use localhost if your SMTP provider is the same as the one on which you hosted the website. If not use smtp.yourdomain or ask your SMTP provider to give you this information
SMTP port - The port on which the connection will be established. By default this port will be set to 25 but can also be 465 if you are using SSL
SMTP login name - The full email address name of your email account
SMTP password - The password for your email account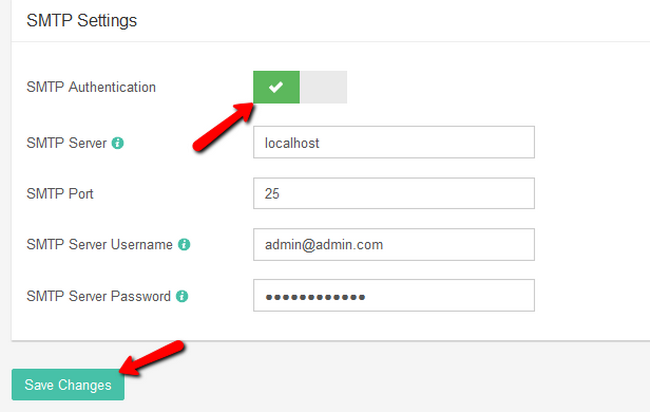 Once you have filled out everything, click on the Save Changes button to apply the new configuration rules.