OSSN Site Pages
Updated on Dec 10, 2015
The Site Pages feature of Open Source Social Network is used for static information that you wish to place on your website. Good examples of a site page are the About Us, the Privacy Policy and the Terms and Conditions pages.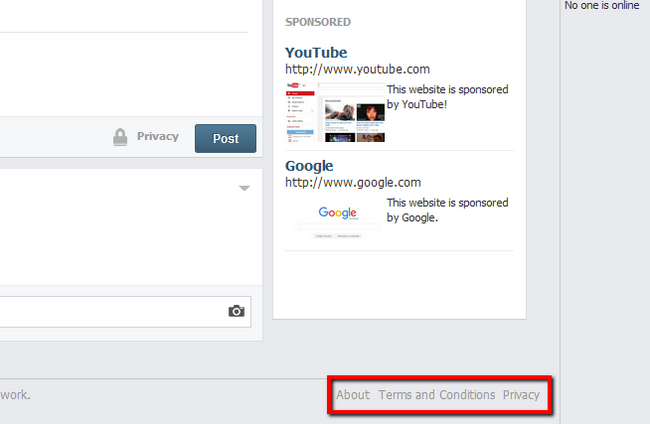 To change the content of a Site Page, you will need to:
Step 1

Access the Site Pages Menu

You can easily access the Site Pages feature of OSSN via the Configure>Site Pages option in your admin dashboard.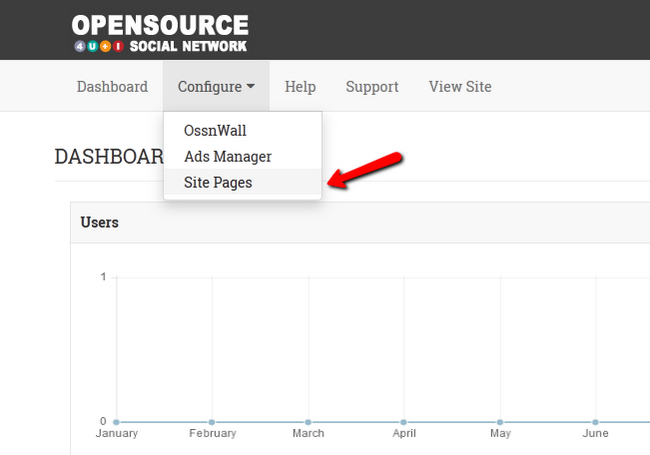 Step 2

Edit a Page

To edit a page in OSSN you simply have to click on the desired page and use the easily manageable text editor.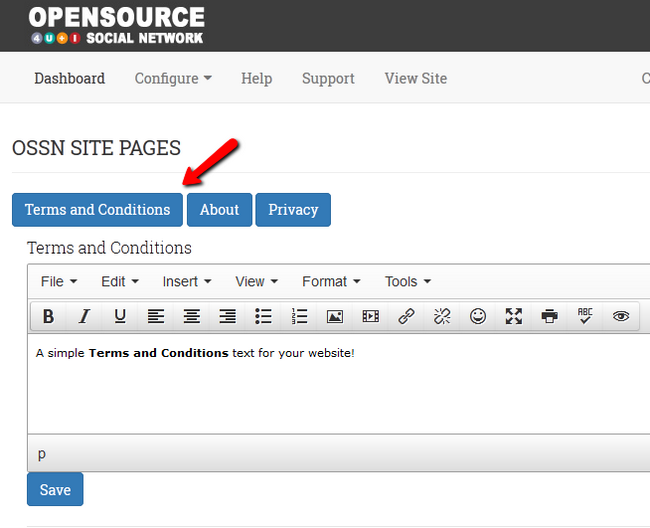 Custom Code
Please note that you cannot put custom HTML/CSS or JavaScript code into the text editor as it will be displayed as plain text.

Congratulations you have learned how to manage your site's pages!