Open Source Social Network (OSSN) installation comes with some build-in components that are a must for every social network application. In this tutorial, we will guide you through the steps for activating/deactivating components and if you are not satisfied with the default ones you will learn how to install/upgrade new components. You can find a big variety of Components in the official OSSN Component section.
To manage the Components in your OSSN website, you will need to:
Step 1

Enable/Disable Component

Login into your website as an administrator and then click on the Components > Components tab
You will notice a page with each of your components on the website. When the component is enabled, there will be a green checkmark. When the component is disabled there will be red X mark.

You can enable/disable or delete a component simply by clicking on it and choose one of the desired options.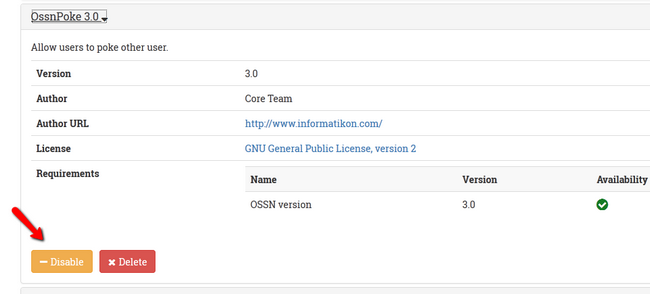 Please note that some components cannot be disabled/deleted because they are the main core of Open Source Social Network (example: OssnProfile).
Step 2

Install/Upgrade Components

We have the ability to install new components or upgrade an already existing one. In order to do that, first you will have to access your website as an Administrator and click on the Components > Installer tab.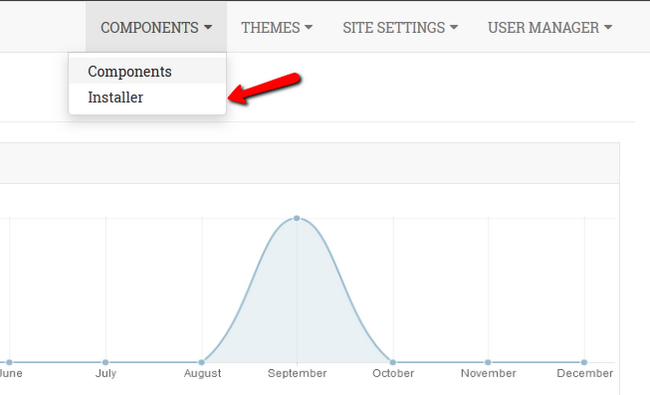 This will redirect you to the installation page where you have to upload a valid .zip Component package. Continue by clicking the Upload button.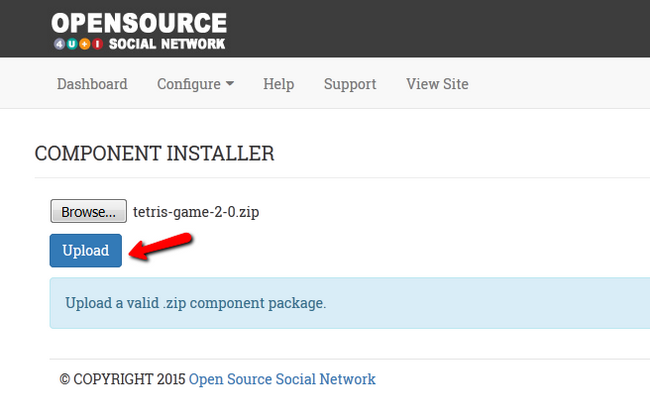 If the Component has been successfully installed/updated, you will be able to see it under your Components section. There you can also proceed with the activation of the Component.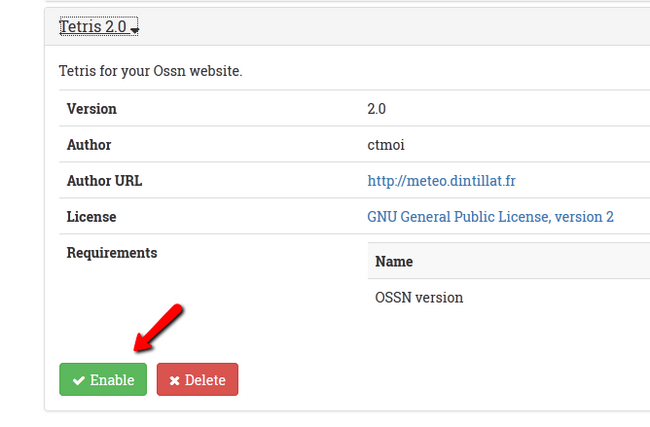 Congratulations! You can now install and configure new components for your Open Source Social Network based website.