How to Manage the Blocked IP addresses
Updated on Mar 13, 2019
Open Atrium allows you to block user's IP address in case some of the users accessing your website is violating your website Terms Of Use. In this tutorial we are going to show you how to place a block for an IP address and of course how to remove it.
Let's begin with accessing the IP address blocking page via Admin > Configuration > People > IP address blocking.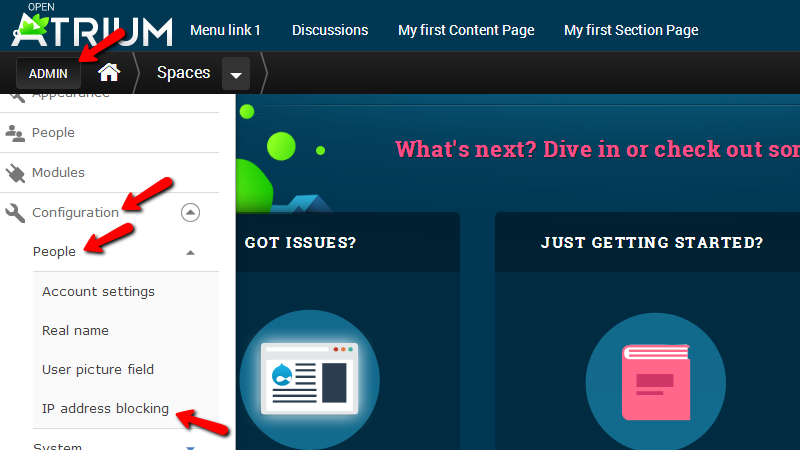 There you will notice a simple interface for adding a block for an IP address where you will need to fill the IP address field and then to simply click the Add button.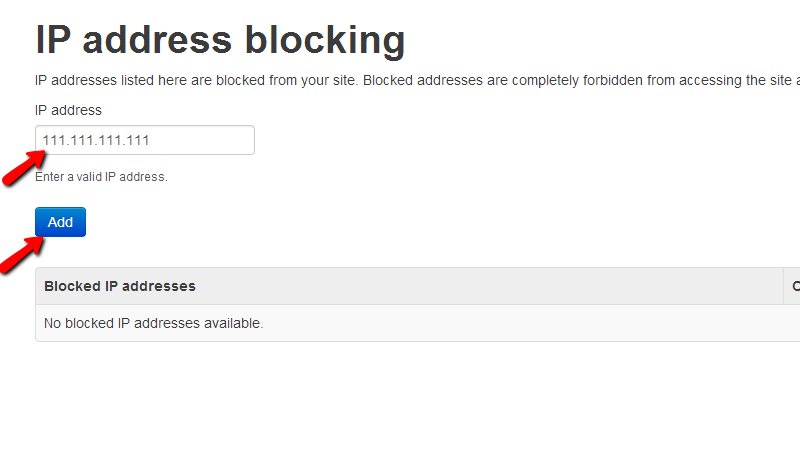 Once the IP address is added you will be able to see it in the table view on this page. Next to every listed IP address there will be the delete link which will allow you to delete the block for the IP address in question.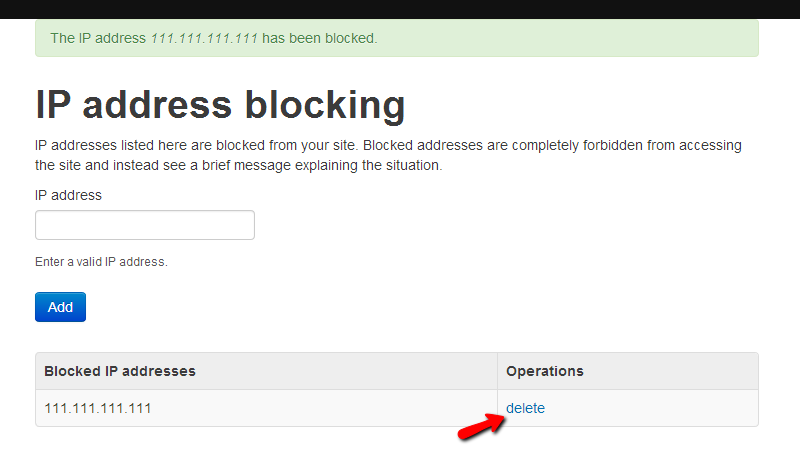 Then you will need to simply confirm the removal and the IP address will be removed from the list.

Congratulations! You can now fully manage the IP blocks on your website!