How to create a spam filter for your mail
Updated on Mar 13, 2019
In this tutorial we will show you how to setup a spam filter for your email account in horde. To do this you will have to navigate to your cPanel account and enter the Email Account section.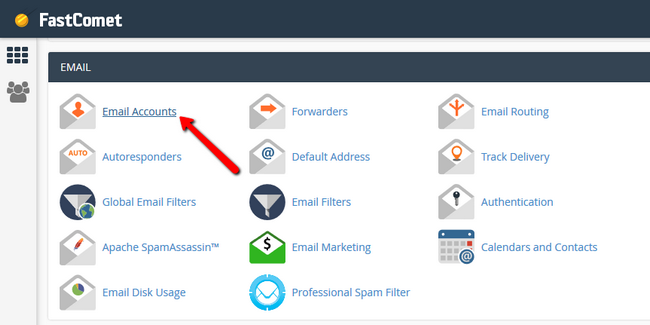 Once here, access your mail via the webmail service in the dropdown menu.

Now select Horde from the 3 different options.

Click on the Mail section and select the Filters option.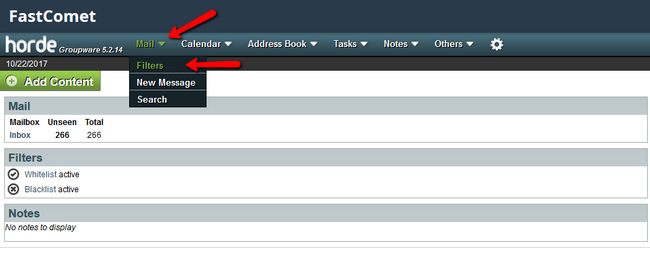 Aside from the whitelist and blacklist rules which you can populate with addresses you want to allow or deny, there is also a New Rule option which you should click.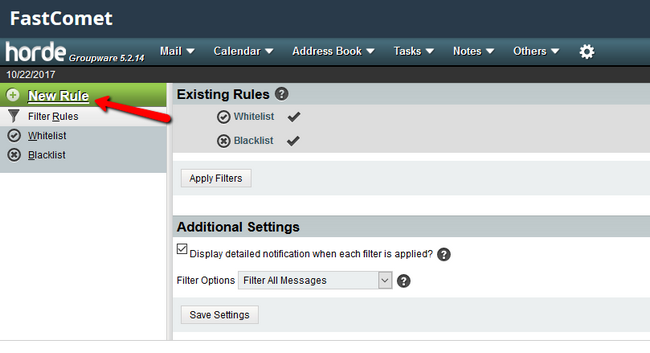 As you can add more than one filters regarding the emails you receive, the first option gives you the choice to either match only 1 of the rules to mark the message as spam or match all of them. In this example we have created 3 different filters and chosen that if any of them is matched the message should be delivered to the spam folder.
The message can also be marked as seen, flagged, answered and/or deleted.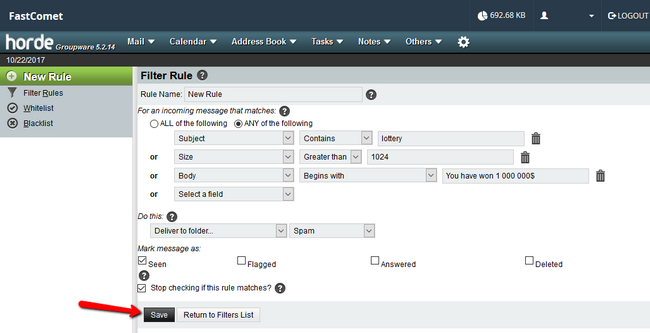 The last option you have is Stop checking if this rule matches? which will skip any other rules in case this rule has been matched. Once you are ready, click on the Save button.