How to check your Email Account size
Updated on Nov 30, 2017
Checking your email account size regularly will keep you up to date with your overall mail amount as well as any possible measures you should take in order to keep your hosting plan in optimal condition.
To get a list of all of your email accounts and their respective size, you will have to first login your cPanel account and the navigate to (or search for) the Email Account section.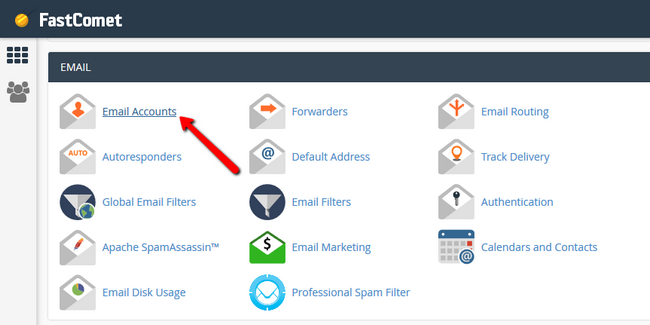 Here you will see all of your email accounts, with their size and visualized bar of space taken from the mail quota.

Now you can act accordingly and start cleaning the mail accounts that are close to or at the quota limit. Check our other tutorials from this series for more information on how to shave off the unwanted mails from your mail boxes.