Loaded Commerce Tutorial
Loaded Commerce is an open source application, which allows you to quickly build up an online store and sell your products worldwide. It comes from the same team that developed CRE Loaded previously, which sold out at the price of $5 Million in 2012. Since then, almost the entire CRE Loaded team got back together due to their passion for e-commerce, and the Loaded Commerce project was born.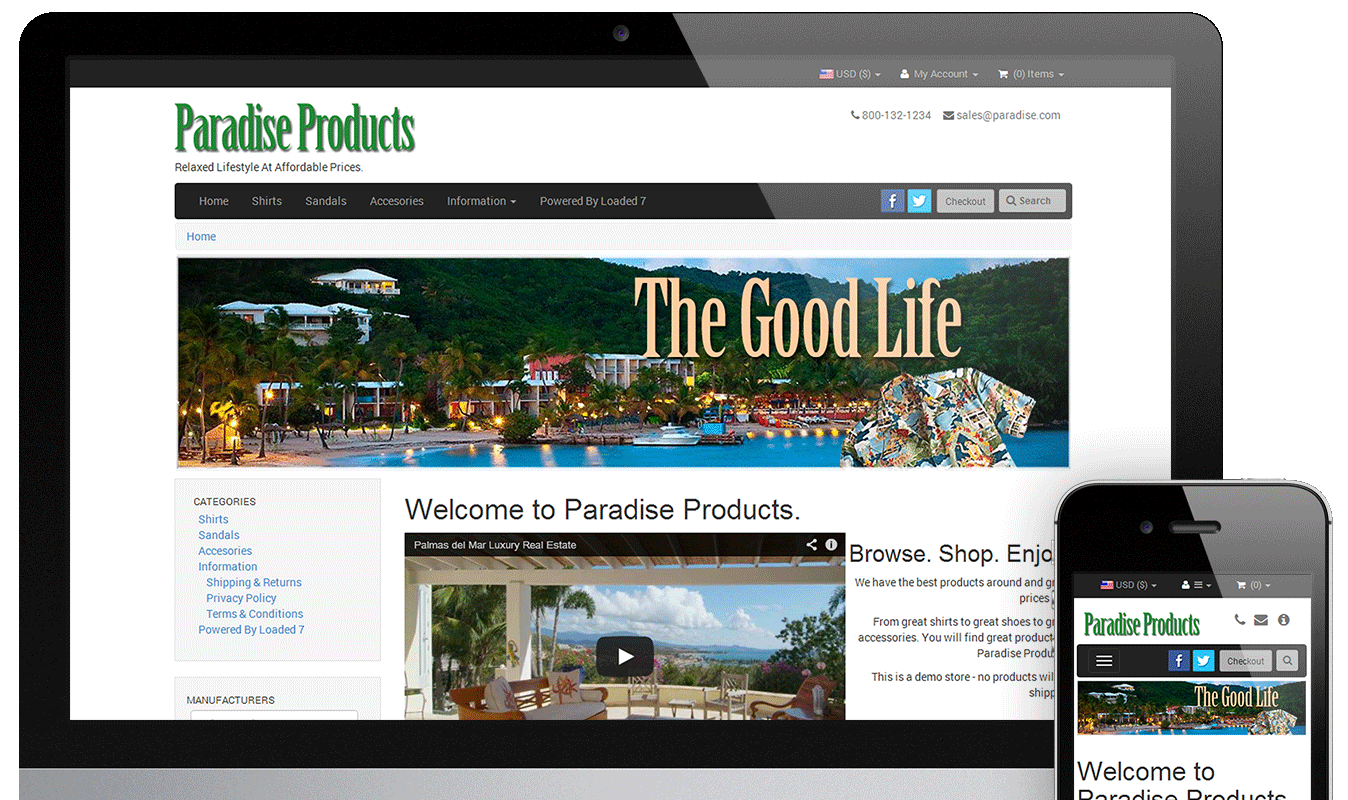 Loaded Commerce is free, although it provides Professional licensing as well. One of the significant advantages of the application is that it is using the Bootstrap 3 template framework. That makes the product fully optimized for mobile devices and at no extra cost. Users can purchase products from your website on the go, and it is an easy and intuitive process as well.
With a large number of additional templates and modules, you will always be able to find extra functionality for your website. That is important as you may never need to use development services while creating your website.
System Requirements
The system requirements of Loaded Commerce are standard and our servers are fully optimized for best performance of the application.
Web Server: Apache 1.3 or greater
Database: MySQL version 4.1.13+ or 5.0.7+
Software: PHP version 5.3+
Additional: MySQLi, GD, cURL, OpenSSL, Phar