Warning!
The Clef project has been discontinued on June 6, 2017, rendering this Tutorial Section out of date. To protect your Joomla website with Two-factor Authentication, you can use the new Two Factor Authentication option available from within the Joomla User manager.
This tutorial will review the installation of Clef two-factor authentication plugin on your Joomla website. The plugin offers a better security and you will not even have to use any specific login details to access your website. You can simply use your phone and the process will be handled automatically for you.
When you have an active Joomla installation, you can proceed further with the Clef configuration on it. The plugin is available for download in the official Joomla extensions directory.
Once you download the plugin, attempt accessing the administrative area of your Joomla website.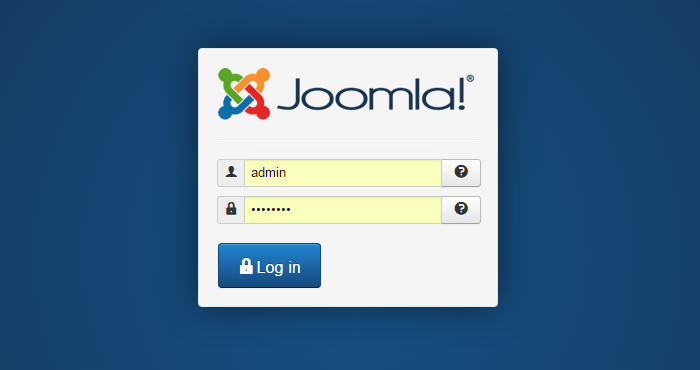 Locate the Extensions tab from the top menu and then choose the Extension Manager option.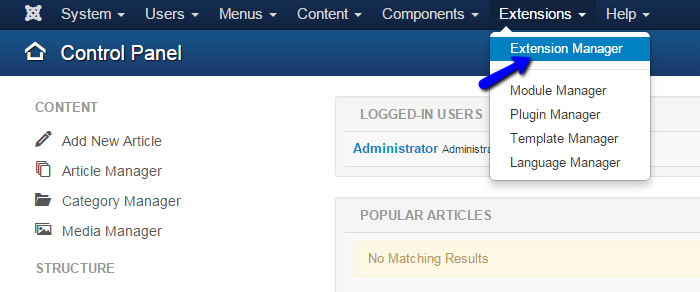 Click on the Choose File button and select the Clef plugin package from your local computer. Then, click on the Upload & Install button to proceed.

Now, the Clef plugin will be installed on your website. To start using it, you do have two options:
I already have the app - If you already have the Clef app installed on your phone, this is the option that you need to proceed further with. You will be able to scan the Clef Wave and enable the two-factor authentication on your website.
Get the Clef app - If you do not have the Clef app installed on your phone, click on this option. It will allow you to enter your phone number and you will receive a message with a link to the plugin.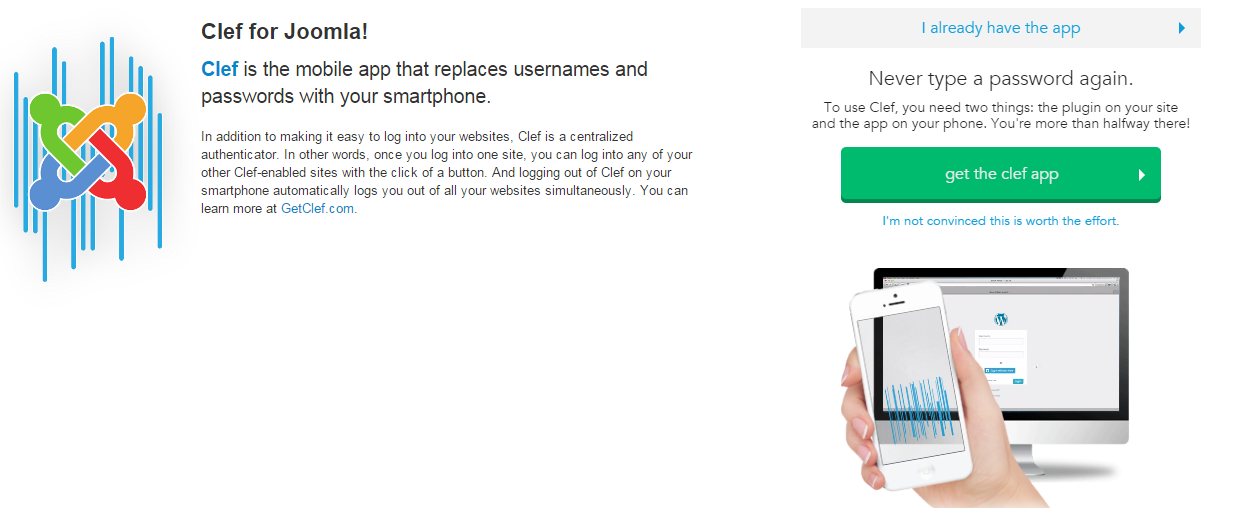 Once you install the extension on your Joomla website and you get the app on your phone, you will be able to scan the Clef Wave once and the two-factor authentication will be activated for your website.