Warning!
The Clef project has been discontinued on June 6, 2017, rendering this Tutorial Section out of date. To protect your WordPress website with Two-factor Authentication, you can use any of the newly available 2FA plugins available from within the plugin tab of your admin area. However, we currently recommend this Google Authenticator based plugin.
This tutorial will review the installation of Clef two-factor authentication plugin in WordPress. The process is easy and we will review the different steps that you need to take in order to implement the plugin on your website. The first thing you need to do is to install WordPress on your account.
Once you have a Wordpress website on your account, simply access the login page and then log in as administrator on your website.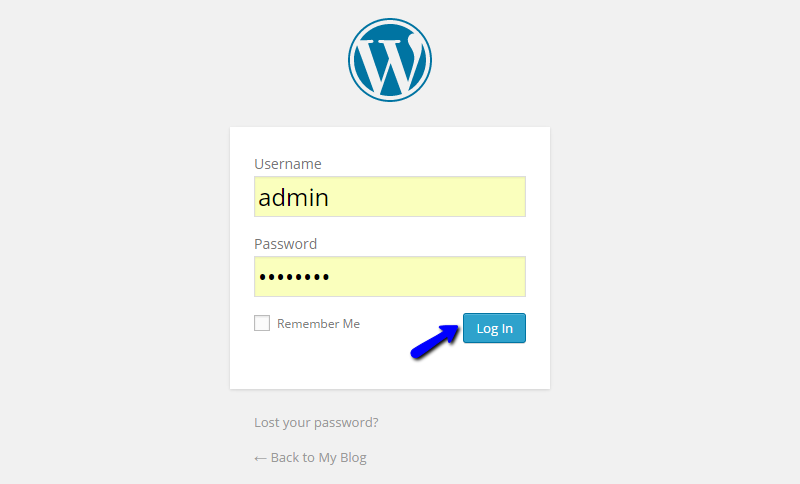 Locate the Plugins tab on the left-side menu and then click on the Add New option.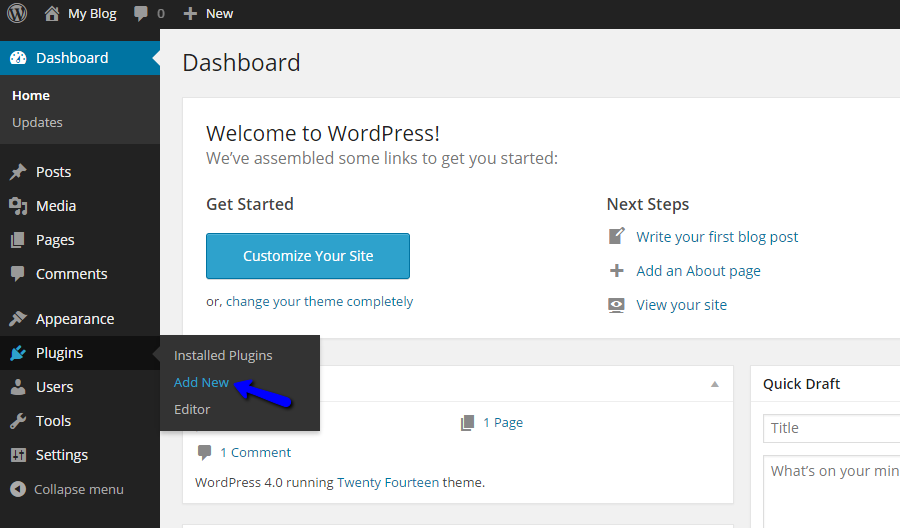 In the search-bar at the top-right corner, search for Clef and hit the Enter key on your keyboard. The system will search for plugins matching the criteria and then display them for you. Click on the Install button to proceed further with the Clef installation.

The system will automatically complete the Clef installation on your WordPress website. Click on the Activate Plugin button on the next page to enable it on your website.

Click on the Get Started button to proceed further with the Clef configuration on your website.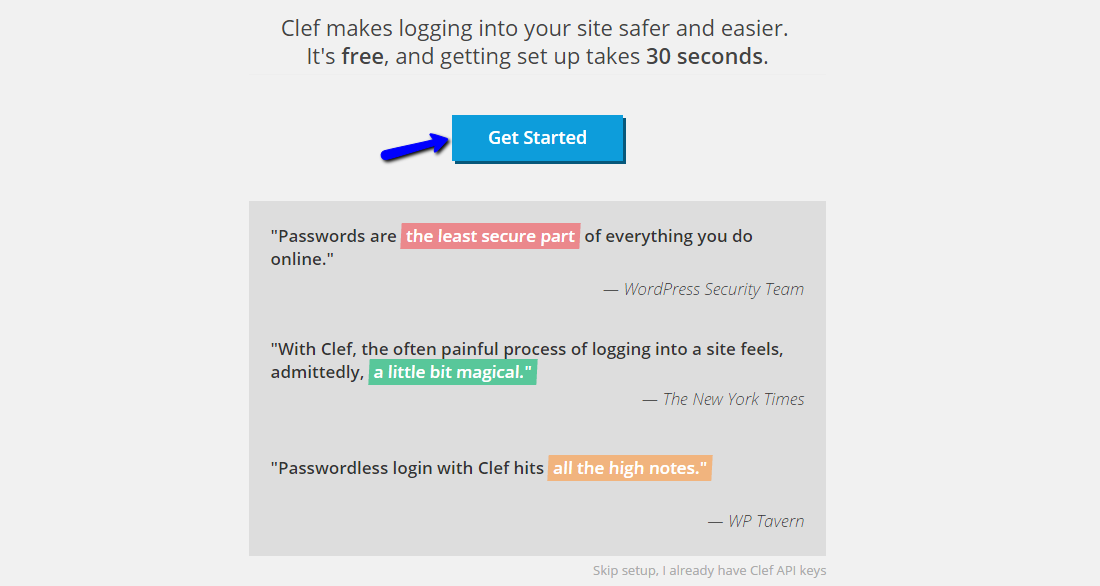 There are two options that you can choose from:
I already have the app -This option is for users that already have the Clef app installed on their phones. If you do, simply choose this option and scan the Clef Wave on the next page. This will activate the two-factor authentication on your website.
Get the Clef app - This option is for users that do not have the Clef app on their phones. Click on it and you will be asked to enter your mobile phone. This will send a text message with a link that you can use to download the app.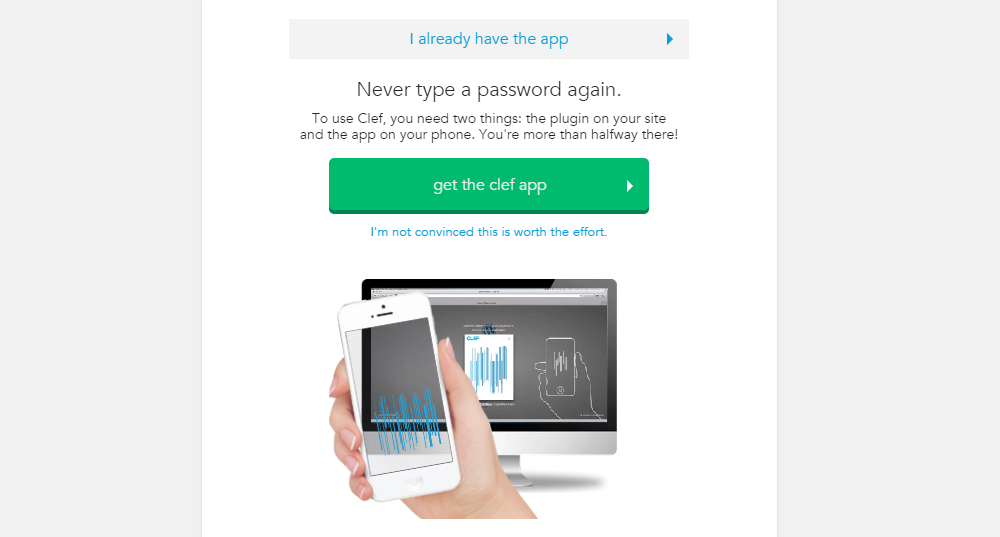 Once you get the app on your phone and scan the Clef Wave using it, the two-factor authentication plugin will be enabled on your website and you can start using it.