Warning!
The Clef project has been discontinued on June 6, 2017, rendering this Tutorial Section out of date. To protect your Drupal website with Two-factor Authentication, you can use the Google Authenticator 2FA module available from drupal. The steps on installing the same are exactly the same as the one provided in this tutorial.
This tutorial will review the installation of the Clef two-factor authentication plugin on Drupal websites. The installation involves a few standard steps, which apply for the installation of any Drupal module. First, however, you need to have an active Drupal website on your account.
Once you get your Drupal website up and running, it is time for the installation of Clef. The first step is to access your Drupal website as administrator.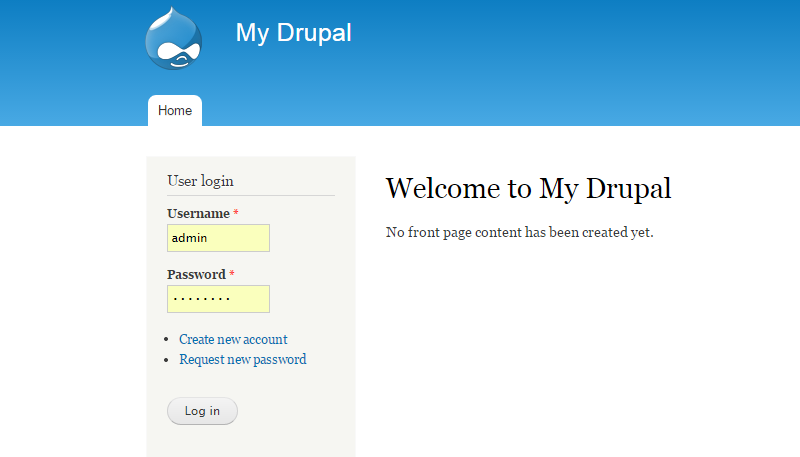 Click on the Modules option at the top menu.

Click on the Install New Module button to proceed further.

The easiest way to install the Clef two-factor authentication module is from a URL. To get the URL to the correct module, you need to access Clef from the official Drupal extensions directory. Scroll down to the Recommended releases section and right-click on the tar.gz or .zip package. Then select the Copy link address option.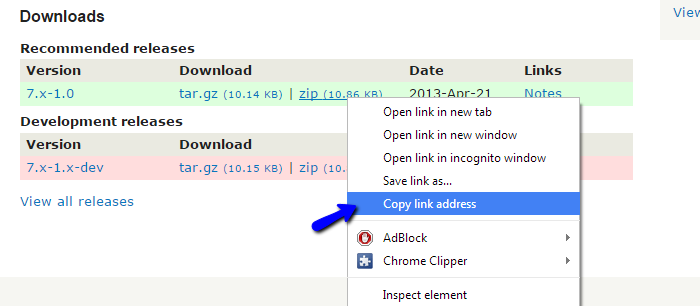 Go back to the Modules section on your Drupal website and enter the link address in the Install from URL field. Click on the Install button to initiate the process.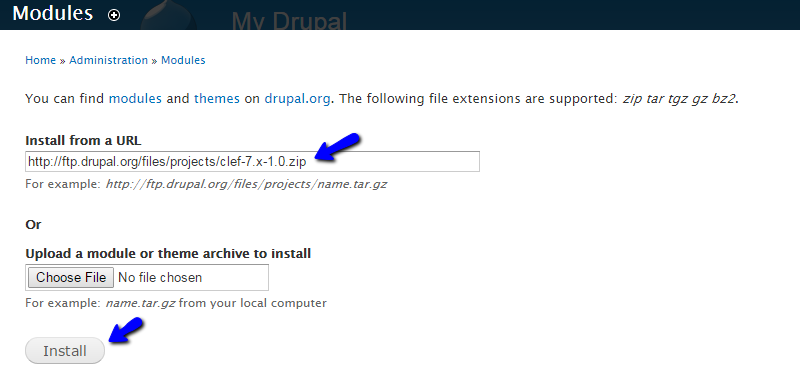 The system will install the module and then display a successful message on the screen. Click on the Enable newly added modules button to proceed.

Locate the Authentication section and check the Enabled check-box, next to the Clef plugin. Click on the Save Configuration button to enable the module.

Click on the Configure button to set the plugin per your needs.

To activate Clef, you need a valid Application ID and a Application Secret. You can create such via the official Clef website. Once you enter those details, you will be able to access your Drupal website with the Clef two-factor authentication.