How to configure your profile in Cinematico
Updated on Dec 10, 2015
Cinematico allows you to enter specific information about you or your business directly through the administrative area. It is easy to set your company name, Facebook/Twitter accounts and email.
Simply access the administrative area of your Cinematico installation, which is the URL to your website followed by /settings. Scroll down to the Profile Settings section and edit the following options:
Your Name or Company Name: Enter company/your name.
Twitter Username: Enter your Twitter username.
Facebook Username: Enter your Facebook username.
Email: Enter your email address.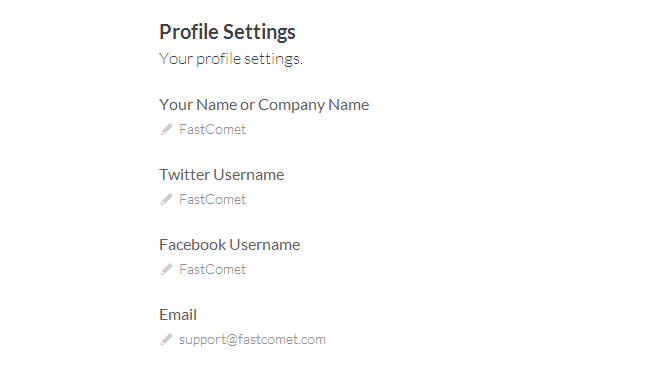 Click on Save at the bottom-right corner of the screen to keep the changes.