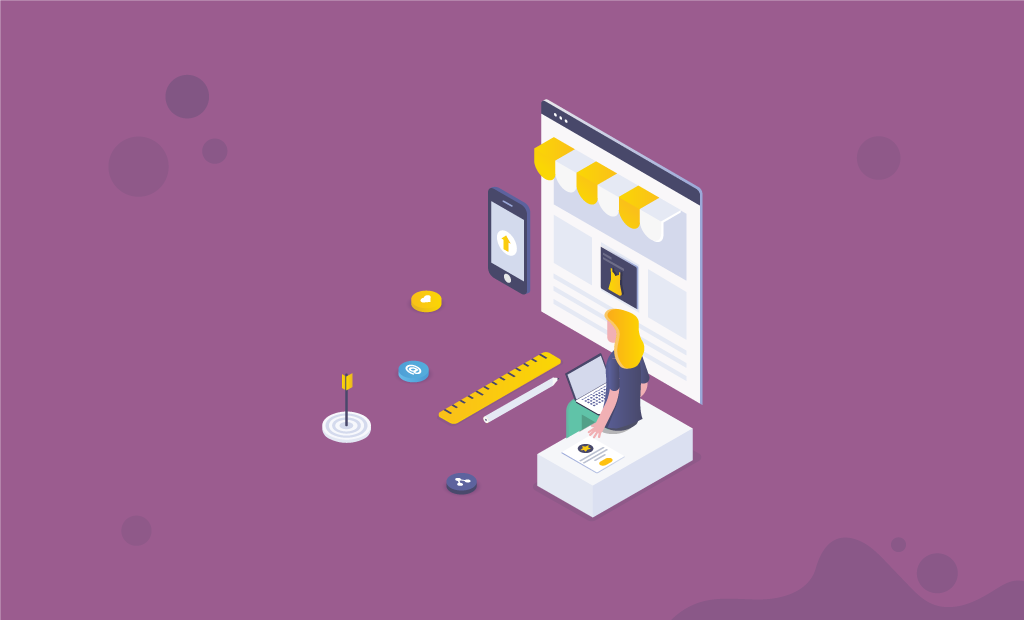 13 Reasons to Choose WordPress & WooCommerce for Your eCommerce Store
When running a business or looking to start one, chances are you will be interested in building an eCommerce site. Nowadays, most businesses go beyond just providing information on their company site. They also make sure to give visitors the option to purchase products and services directly and quickly online. Everyone loves convenience and accessibility, and we all know that the online marketplace gives exactly that. There are lots of ways to set up a WordPress eCommerce store. However, WordPress is easily among the best solutions.
WordPress has proven to be a great choice for almost any type of website — the CMS came a long way, starting from a blogging platform. WordPress is now a powerful, dynamic, and flexible piece of software. It can be modified with themes and plugins to create the desired WordPress eCommerce website. The vast community also means that it's not difficult to find the needed inspiration and support while designing your eCommerce store.
In this article, we will discuss the main features that make WordPress an excellent eCommerce solution.
Table of Contents:
Ease of Use
One of the best things about WordPress is the fact that you don't have to be a tech-savvy person to use it. Everything is exceptionally intuitive, and thus even if you don't have much technical expertise, you can still find your way around the platform without any difficulties. For example, while exploring the admin dashboard, make sure that you have checked out all the options available. There's a short text explaining its functionality under each option, which is quite helpful when you are unsure how some things work.
If at any point, you are uncertain about how to proceed, you should either use WordPress's extensive documentation or even seek help from the forum community, which is always willing to assist anyone in need. Additionally, the WordPress developers are on it, too, and thus you will surely be able to find a solution to any issue. Furthermore, there are countless WordPress tutorials online, meaning you can find answers to probably every question regarding WordPress.
Plenty of WordPress eCommerce Special Plugins
WordPress is an elaborate piece of software that comes ready with most of what you'll need when building a great website. Many users find they want to add some specific features that are unavailable in the core product. Here is where plugins step in – smaller bits of software that can be uploaded to WordPress to expand its overall functionality.
Plugins are crucial when running a WordPress eCommerce site — you will need at least one. Some plugins will let you build and run an online store, while others will help manage inventory, provide support, communicate with customers, and ensure a high level of security. The good thing is that many popular WordPress eCommerce plugins perform several or even all of these functions, so you won't need to install individual tools for every element of functionality that you want to add to your store.
The Best WordPress eCommerce Plugins to Choose From
WooCommerce. The most popular and widely used eCommerce plugin by far. Woo lets you set up and customize your stores easily, has plenty of security options, and offers a wide variety of user-friendly features, one of which is responsiveness to mobile devices. Additionally, it has the needed financial functions, such as payment and shipping options.
WP eCommerce. Another popular choice, this plugin, has various features to help you manage an online catalog, handle sales, and keep track of financial information. It isn't the most well-supported plugin, but it is frequently updated.
Ecwid Ecommerce Shopping Cart. The plugin has almost everything you ant from an eCommerce solution — from easy store-building functionality to responsive design support. Ecwid Ecommerce Shopping Cart also lets you add your store to Facebook and includes mobile apps you can use to manage your site on the go.
Easy Digital Downloads. While it doesn't offer as many features as the others, this plugin benefits from being designed specifically for websites that offer only digital products for sale. If that's the kind of store you're looking to run, Easy Digital Downloads is a lightweight and straightforward choice that has only the options you will need.
The most thorough plugin here is WooCommerce – it is compatible with most WordPress themes, stable and well-supported, and offers many options. Additionally, getting started with WooCommerce is quite easy, and due to the wide adaptability it has, you can choose from almost any WordPress theme available to accompany it.
Additional Plugins to Help Your Business Grow
All websites worldwide that collect data related to people in the European Union need to be GDPR compliant. There are several WordPress plugins that can help you with that, such as WPForms is the one of best contact form plugin for WordPress with built-in GDPR compliance.
In addition to GDPR plugins, you can also benefit from payment plugins. WPForms is included here as well, just like WooCommerce itself, but if you want the next best thing, you can check out WP Simple Pay.
Contact form plugins also come in handy. If you want to find out about the most popular among them, check our dedicated blog post about the best WordPress Contact Form Plugins.
Wide Range of Themes
Next to choosing your plugins, selecting a theme will be the biggest decision you make about your site.
A theme is a software package that determines your site's styling – what it looks like, how it's laid out, and how features like menus and sidebars work. Your theme is central because it controls how your site appears to users. It also affects how easily they can find information and make purchases.
It's important to choose a theme designed specifically for eCommerce or at least has all the design features you'll need for your store. You'll want to look for a theme that provides many customization options, a fully responsive design, and a user-friendly interface. We also suggest going with a theme that comes bundled with helpful eCommerce plugins.
Just as with plugins, there are many options available. We would recommend you try Uncode – a multipurpose theme with everything you need for an eCommerce site. The key features of Uncode that will benefit your site include:
Layout options that are perfectly designed for online stores and come in a variety of styles. Check out Shop Metro, Shop Landing, Shop Creative, Shop Classic, and Shop Parallax.
A fully responsive layout and adaptive images that make the customer experience a pleasure.
Lots of customization options for the site's layout, appearance, settings, and so on. You'll be able to create something unique that stands out from the crowd.
Support for many e-commerce plugins, including WooCommerce.
If you're looking for a more basic, free theme that's still well built for eCommerce, you could also try out Shop Isle, Make, or EightStore Lite. Whatever you choose, first make a list of features you know your store will need and plugins to support. Then check each potential theme against that list before making a decision.
Dynamic Content
Starting an online store is a highly competitive business. Basic design tools are not enough to stand out among such eCommerce sites. Dynamic content is gaining popularity now, and various WordPress themes and plugins will give you this functionality. Using WordPress functionality, you can diversify your content with animations and illustrations (360 imaging technology), movable, and parallax design, making your site more enjoyable to use.
Search Engine Optimization
As for search engine optimization, WordPress shows the same stability as the online store engine itself. The resources built on it are SEO-friendly and create favorable conditions for promoting your business project. Marking meta tags, a sitemap, and understandable links significantly improve the chances of high positions in popular search engines.
Reliable Security
Once you've chosen your theme and plugins, it's time to start setting up your site. While you do that, you'll want to keep one requirement in mind: security. Any website can benefit from some basic security measures, but for an e-commerce site, you'll want a more extensive solution. For example, an online store contains personal user data and financial transaction records – that information must be well-protected.
WordPress has been around since 2003. It's gone through many versions and has a large and dedicated community devoted to perfecting it. So it's no surprise that the core software is now incredibly secure. Furthermore, the development team focuses on finding new ways to improve WordPress's security features to ensure that it's in safe hands for the future.
While WordPress core is highly secure, there is certainly more you should do to boost security. Fortunately, the WordPress community has created just about everything you could desire in terms of ensuring the safety of your site and your customers' personal information:
When you use WordPress and keep in mind these simple tips, you can be confident that your site is as secure as possible. If disaster does strike, though, you'll have the tools you need to deal with it.
Community Support
By now, it should be clear that WordPress is a powerful tool that gives you access to all the options you could want when building a website. However, with all that power comes a certain level of complexity. Setting up a basic blog on WordPress isn't hard, but running a successful e-commerce site takes some work. There are many options and possibilities to sort through, and you might run into some technical or conceptual information you're unfamiliar with.
However, if that happens, it will never be difficult to find help. As we mentioned previously, WordPress has a big community that is always evolving and learning together. There are many people out there willing to help newcomers.
Here are some options for learning the ropes and getting advice if you're new to WordPress:
The official WordPress support site
Structured, online courses;
Dedicated YouTube channels;
Support forums for specific themes and plugins;
Q&A forums;
WordPress blogs;
Community support for WordPress is readily available. When in doubt, if you're having a problem or want to know the answer to a question, google it. Someone is likely to have an answer or a helpful tutorial.
Optimization for Mobile Platforms and Browsers
The display of goods should have the same high quality, both on regular computer screens and smartphones. WordPress allows you to optimize any eCommerce site perfectly: it displays information in the most user-friendly form. Also, the right WordPress theme allows you to create responsive websites that can adapt to any screen without changing or distorting your products' display.
Site Analytics
Most WordPress themes and eCommerce plugins are integrated with reporting and analytics tools. For example, Google Analytics is one of the best (and free) ways to find out what your customers are doing. Using this function, you can track sales statistics, visitor behavior, control the offered products' remains, and perform a comprehensive marketing effort analysis.
Marketing Tools
The development of an eCommerce business involves coordinating many parts, including sales, marketing, and promotion. Using WordPress, you can integrate a marketing blog. A blog can include not only text but also video and infographics. Information content strengthens your credibility in the industry. In addition, showing your knowledge on the topics surrounding your products affects your customer loyalty. WordPress will help you reach this goal.
All Expenses are in Your Hands
Compared to other popular website builders (e.g., Squarespace, Wix, Jimdo), WordPress.org has a different pricing policy. You do not need to pay a monthly fee to use the platform's functionality; the service is free. If you are new to eCommerce, you can limit yourself to free tools to build your site. When expanding the online store's functionality, you can buy premium themes, plugins, and other tools. It all depends on your preference. The only thing you have to pay monthly is hosting rent. Thus, WordPress has better pricing than other services, and all the spending is under your strict control.
Unlimited Possibilities
Developers provide the ability to create unlimited content management and unique design settings. The ability to create thoughtful catalogs with any structure is at your disposal. Add an unlimited number of categories, pages, products, control, and delete cards – the options are endless. Not many CMS systems can give you complete freedom as WordPress does.
Lots of Existing WordPress Sites for Inspiration
Besides the items we've discussed above, one of the biggest advantages to choosing a platform as popular as WordPress is that so many online stores are already using it. You won't want to copy what's already been done, of course – you'll want to create something unique and tailored to your own business – but it's a good idea to learn from what's already working. Existing sites can serve as inspiration and models for your own development.
Many sites that sell themes and plugins run on WordPress. If you ever want to check to see if a given site uses WordPress, you can use a tool like BuiltWith.
Simply enter a URL and hit the Lookup button. Then, scroll down to the section labeled Content Management Systems. You can even search through the rest of the list to see what plugins and other tools the website uses to give you some ideas for your own site.
The Land of WooCommerce
You can download this undisputed leader among eCommerce plugins for free, which is pretty neat considering how much functionality you get. The base plugin is very flexible and powerful, and you can beef it up even further with some extensions, but we'll delve into that a bit later. WooCommerce is so widely used that it takes a whopping 25% of the market share for the top 1 million eCommerce websites.
Security
When it comes to digital shopping, one of the biggest concerns is the safety of the information (and the money) users give to eCommerce sites. With so many cyber-attacks happening regularly, every online shop owner has to think about what they can do to make their users feel safe while making purchases. Well, WooCommerce comes with already built-in security measures. They've also partnered with Sucuri (which deals with website security) to ensure their code is as secure as possible.
The WooCommerce team is also constantly removing any potential security threats. So as far as you keep the plugin updated, you should be safe. However, when you first install it, it'd be best to immediately set up force SSL (Secure Socket Layer), ensuring an encrypted connection for users whenever they check out. To do this, you first need to obtain an SSL certificate. There are free and paid versions, but hosting solutions come with the SSL certificate already included in most cases.
To enhance the overall security of your online store, there are several things you can do, as suggested by the WooCommerce developers alone. Of course, you should take care of it as soon as you install the plugin, but there are also a few tips and tricks for the post-launch period. Be sure to check them all out to provide a safe online shopping experience for your customers.
Simplicity
Using WooCommerce is quite simple and intuitive. You don't need to be an expert, nor do you need to know how to code to set it all up. If you're totally new to eCommerce, though, some of the settings may seem a bit intimidating at first. And before you know it, you'll come to realize that getting around WooCommerce is not that hard at all.
It'd be a shame not to use Woo to its full potential. This plugin is fully decked out with functionalities that can help you set up a successful online store, and as you learn the ropes, you'll understand just how powerful it is. WooCommerce is pretty much all you need to kick-start a successful online store.
Sell All Types of Products
WooCommerce enables you to sell all kinds of products in your store:
Digital products – e-books, software, various digital downloads such as music, photos, etc.
Physical products – tangible products that are shipped to users' doorstep
Services – housekeeping, design services, etc.
Bookings – users can book appointments, rooms, rent products, etc.
Subscriptions – a premium feature, and there are several pricing plans for you to choose from
Affiliate products: so you can display some products on your website, as a reseller or an affiliate, but users will purchase them on another site
Impressive Features
The list of WooCommerce features is pervasive, and all are super handy for anyone braving the eCommerce waters.
You have the option to add an unlimited number of products to your website, as well as to assign various attributes, tags, and categories to each product. This is of great use to your customers as it makes finding the desired product all the easier. Next, filtering and sorting product options allow users to sort products by different criteria, such as popularity, price, newness, rating, and attribute.
Users can also rate products and leave reviews on product pages. First, of course, we all love to read a few reviews before deciding to purchase, don't we?
Furthermore, you get to add various user account creation options, choose which instances users will get an email from you, etc. It's also possible to customize store locations with different currencies, languages, and measurement units.
To facilitate the shipping process and determine the country-specific tax calculations and currencies, WooCommerce uses a geolocation feature, which is active by default. As for shipping, there are multiple options you can configure. For instance, you can set the shipping zone, choose the shipping method (which includes flat rate, free shipping, and local pickup), etc.
You can choose between PayPal, credit cards, a direct bank transfer, check payments, or cash on delivery when it comes to payments. Also, there's the option to issue one-click refunds, and you can also manage customer accounts and guest checkouts.
WooCommerce is compatible with many stellar eCommerce themes, so you can choose the one whose style and additional functionalities suit you the most. Some of our personal favorites include Tonda, Bazaar, Depot, but there's a whole lot of other eCommerce themes for you to choose from, so go ahead and take your pick.
WooCommerce Extensions
To upgrade your online store's functionality and add some extra features to it, there are numerous plugins you could use along with WooCommerce. We've selected a few that could help you take your shop to a whole new level of awesomeness.
WooCommerce Stripe Payment Gateway
The WooCommerce team themselves developed this plugin. As soon as you install WooCommerce, you have the option to enable Stripe payments. If you decide to proceed, the WooCommerce Stripe Payment Gateway plugin will be added to Woo's base plugin.
With Stripe payments enabled, you can accept debit and credit card payments, even Bitcoins and other payment methods. The best thing about it is that the customers stay on your page all the time, even during the checkout. This can significantly increase your conversion rates, which is why we think this plugin can do you nothing but good. In addition, it's totally free, and the only time you're charged is when a transaction has been successfully made. The fee Stripe charges are 2.9% + ¢30.
WooCommerce Blocks
This is another feature plugin that you can activate either upon installing or updating WooCommerce (you'll be able to see it in the plugin list). It's a great little plugin that helps you put your products on display attractively and practically.
It comes with a set of 9 WooCommerce blocks: Products by Attribute Block, Featured Product Block, Products by Tag Block, Hand-Picked Products Block, Best Selling Products Block, Top Rated Products Block, Newest Products Block, On Sale Products Block, and Products by Category Block. Each of these blocks allows you to display your items differently, and many customization options are included. For example, you can choose the color overlay, insert product description, set text alignment, and much more.
WooCommerce Services
WooCommerce Services by Automattic is a plugin that can significantly facilitate your job of running an eCommerce business. It covers some essential services, such as USPS label purchase or printing, automated tax calculation, Stripe account provisioning, and PayPal Checkout payment authorization. Of course, you don't have to activate all of them. You need only the ones that are of use to your business.
The best thing about it is that Automattic hosts all of these services, so there's no slowing down your store. Furthermore, you can get a discount on your customers' shipping rates, which is also a great plus. If you don't have a Stripe account, this plugin will create one for you during the setup. Also, if you don't have a PayPal account, you'll still be able to accept PayPal Checkout payments.
WooCommerce PayPal Checkout Payment Gateway
If you want to integrate PayPal into your online store, WooCommerce PayPal Checkout Payment Gateway should definitely be your number one choice. Customers can complete orders from the cart, and the checkout itself is finished much faster than usual. As for payment methods, both credit cards and PayPal work just fine.
What's also great about this plugin is that it enables your users to connect to PayPal with just one mouse click. Also, it comes with some pretty great customization options. That way you can set everything from the checkout title, description, brand name, logo and header image, button shape, and much more.
Conclusion
You can create almost any type of website with WordPress. Needless to say, it also has a wide selection of tools to create a modern, easy-to-use, and attractive eCommerce site. Everything is under your control, and you can arrange your site according to your preferences – there are no restrictions. That's why WordPress is a great option for eCommerce.
You can tweak each and every element whenever you need it until you're entirely content with the outcome. Help is at your fingertips at all times. Most importantly, you can give your customers exactly what they expect and want. The number of available eCommerce-specific themes is mind-numbing. Even if you opt for a premium solution, you'll get great value for your money. Don't be scared of spending extra few bucks!
Most importantly, WordPress lets you add WooCommerce to your website. That alone is a reason for it to win you over. This combo is surely just what you need for the amounts to start rolling in.
The latest tips and news from the industry straight to your inbox!
Join 30,000+ subscribers for exclusive access to our monthly newsletter with insider cloud, hosting and WordPress tips!