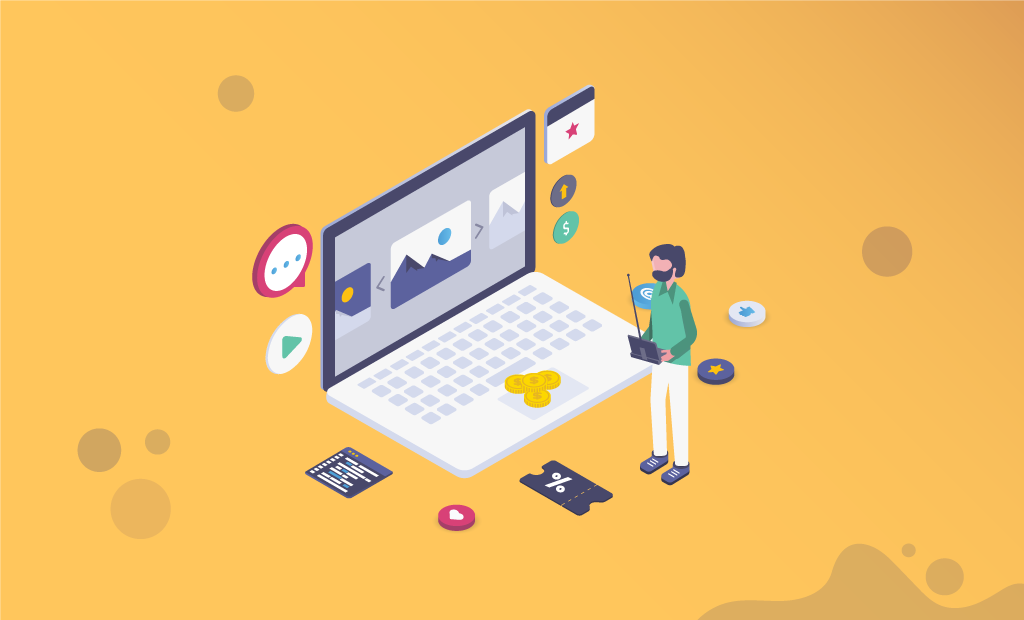 FastComet Affiliate Program Introduces Rotating Banner Campaigns
We have to be frank here – sometimes even we go overboard with our promotions. There are a variety of different campaigns we run throughout the year. That is the reason why we received feedback from some of our affiliates (Thanks Todd) that we should introduce a way of alleviating them from changing banners every few weeks. That is why we decided to introduce rotating banners to the affiliate dashboard.
This update has already been made and tested several months ago. We are now sharing the new feature officially as we get more and more affiliate requests regarding this with most affiliates not knowing or seeing that we already have rotating banners available.

A Rotating banner is an element that you only have to incorporate into your website once. Unlike traditional banners that need to be changed once a promotion has expired, the Rotating banner can contain many different banners in itself. These banners can constantly switch places on every other visit from a user (Carousels) or can be set to completely switch on a specific longer time frame as we did in our case.
What are Rotating Banners?
Our way of using the Rotating banners is much more in-tune with our affiliate's needs and will not present a visual nightmare to their visitors like the above-mentioned constant banner switching technique, which is something that many websites still use – and their users hate them for it.
This means that if there is a current "Christmas" promotion, the image shown on your website from within the rotating banner will be from that Christmas promotion. When the promotion moves to "Year End Sale" the new banner from that promotion will start working at the same time and the old one will stop showing.
What are the Pros of Rotating Banners?
Rotating banners are great in cases where different promotions need to be shown one after another and the affiliate does not have the time to update to the new banners on every promotion change.
Of course, there might be periods in-between promotions or small time frame promotions without a banner. This includes one or several days of promotions like flash sales, international day of X, etc. In those cases, the rotating banner will default itself to one of our universal banner images, so it does not stay as an empty space on your website.
What are the Cons of Rotating Banners?
The affiliate has less control over the element shown on his website. The affiliate will also not be able to color match the rest of his promotion page with the banner if he has such a desire, prior to the banner's switch. Although we do keep our banner color scheme very conservative and easy to combine with a multitude of color templates, we do understand that for some affiliates the banners just pop off more than usual especially when they don't have control over the actual image switch process.
Where can You Find these New Banners?
The banners can be found in your affiliate dashboard if you search for "Latest Promotion Rotator" via the name field in the Banners & Links tab.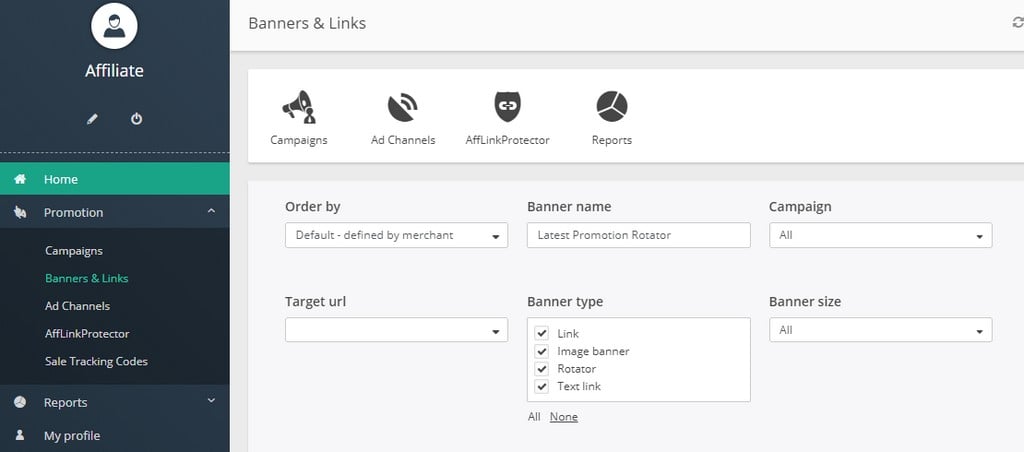 What Sizes of Images does the Rotating Banners Support?
Currently, we support all standard sizes which our affiliates have already been using for years. Here is a list of the available resolutions:
160×600
250×250
300×250
300×600
320×50
320×100
120×600
336×280
468×60
728×90
Feel free to provide us with your feedback on the new banners, as well as any other features you want to see in the affiliate dashboard at [email protected]
The latest tips and news from the industry straight to your inbox!
Join 30,000+ subscribers for exclusive access to our monthly newsletter with insider cloud, hosting and WordPress tips!