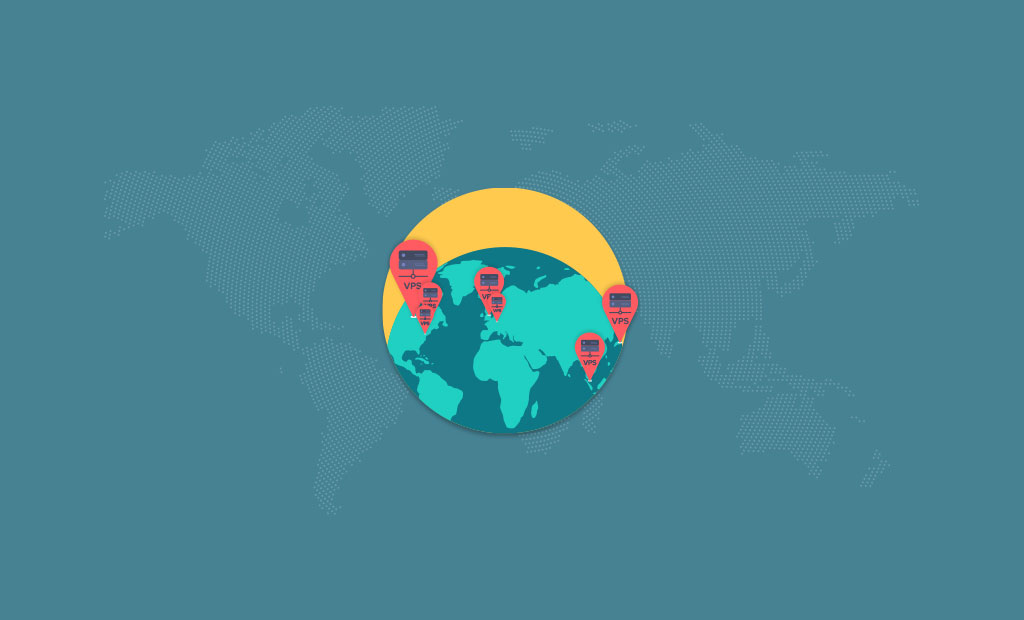 Great News: Major Upgrades to Our Cloud VPS Plans
FastComet's culture of innovation revolves around constantly improving our premium hosting solutions and keeping our servers at the forefront of performance to give our customers all the features they need with the simplicity and flexibility they want. Following that approach, it was not such a long time ago, since we've last updated our VPS plans and added loads of extra services you may take advantage of.
Since then, we have been hard at work, further enhancing all of our VPS lines. Today we are happy to report, we have once again rolled out major upgrades to our Virtual Private Server (VPS) plans. Not only are they now available in 7 different locations, but they also feature doubled RAM, and still come with industry-leading uptime, our rocket-fast 24/7 customer support, and easy scalability, to meet users' evolving needs.
Maximize Your Reach
Our Cloud VPS offering just got a lot bigger! We have added several new locations for our managed public cloud offering bringing it to a total of 7 geographical locations worldwide.
Considering how much the market is growing, expanding makes total sense. With seven datacenter locations in three different regions to currently choose from (and an 8th on the way), you have many options available to place your VPS for your benefit. Choose among: Newark (US East), Atlanta (US South), Dallas (US Central), Fremont (US West), Frankfurt (Western Europe), London (Europe), Singapore (Asia-Pacific) so you can be sure to achieve the best possible uptime, latency and performance standards for your website.
For those looking for a way to enter the Asian market with fast page load speeds, FastComet has Singapore locations with low latency connectivity to mainland China and the rest of Asia-Pacific.
For those with Europe on their mind, the location choice is between Frankfurt and London.
As always, we are committed to bringing our customers the best possible managed hosting experience. The new locations help bring that experience closer to your global business. Regardless of which datacenter you select, the VPS will work perfectly fine. Each datacenter offers the same capabilities, where you will have the same amount of resources and excellent backbone connectivity.
Non-Available Server Locations
These server locations are no more available for purchases because they were either discontinued or they are simply no longer in common use:
Customers who need service in the above locations are encouraged to take advantage of the free CDN speed boost service we offer for fast content delivery. You can have Cloudflare CDN activated for your website with a simple click – no site modifications required.
Doubled RAM Limits
All our VPS plans from Cloud 1 to Cloud 4 will have their guaranteed RAM doubled. Starting immediately, we are now also selling new virtual servers with the revised limits. Please see details here.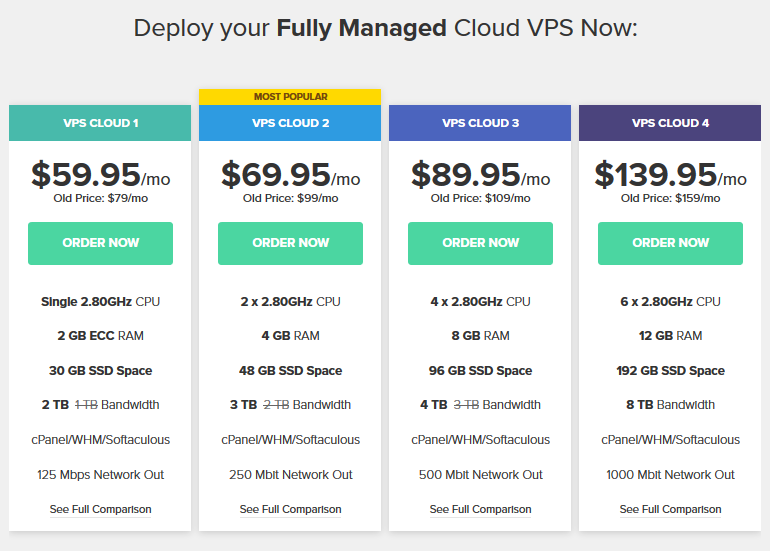 Updated Pricing
We believe in simplifying our services to allow our customers to build great products, applications and expand their businesses online easily. To do that, we are now presenting a unified pricing model per all of the VPS plans no matter which location you would select.
In today's cost-conscious world, affordable managed VPS pricing is more important than ever. You need a cloud virtual private server pricing model that fits your budget, and nothing constrains cloud usage like the uncertainty of metered billing.
With a Cloud VPS from FastComet, you get predictable costs that encourage you to fully utilize your virtual cloud environment without worrying about unexpected charges. Our monthly based pricing model also simplifies ROI and cost-of-ownership calculations which are traditionally a nightmare for VPS pricing estimations and service-oriented architecture services.
Easy Location Choice Upon Sign Up
When you order your VPS you can choose its location at no additional cost. No matter which datacenter you pick, your server will run as good as always.
After your server is ready to boot our system will deploy a cPanel/WHM optimized image setup, so you can have your fully-featured cPanel-based hosting server, ready to accommodate your website in a matter of minutes.
All you need to know (and more) about the ultimate flexibility and control our newly upgraded VPS hosting solutions have to offer is available here – and in case you were wondering, you can try them all risk-free with our 7-day money-back guarantee. As always, we encourage any feedback or suggestions, so feel free to leave your insights in the comments section below.
The latest tips and news from the industry straight to your inbox!
Join 30,000+ subscribers for exclusive access to our monthly newsletter with insider cloud, hosting and WordPress tips!