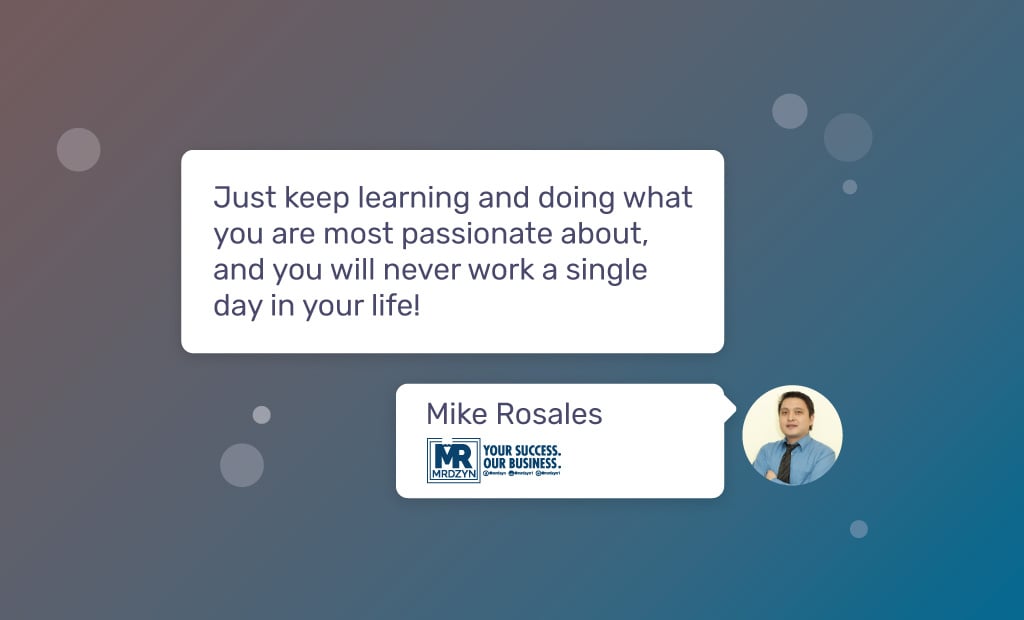 Spotlight: Mike Rosales and his Design Entrepreneur Journey
Designers are the ones creating the outer shell of the internet and, in a big way, the world around us. Their job is to make things appealing, functional, and easy to find. They make navigation easier and save us time when we are looking for something. Today's guest under the spotlight is an IT-oriented designer by heart who is one of our Customer Spotlight Contest's Grand Prize Winners.
The Interview with Mike Rosales
FastComet: Hello Mike, can you introduce your work to our audience?
Mike Rosales: I'm an IT guy working full-time in the IT department of a Real-Estate company based in the Philippines. My passion is to design logos, business cards, websites, applications, processes, and anything in between. I also work on Data Privacy and Protection for my company, where I take on the Data Protection Officer role for the company and its subsidiaries. One of my ongoing initiatives right now is to build up the Designpreneurs community.
FastComet: What is your website all about and what made you start it?
Mike Rosales: My website is about the Designpreneurs (coined after Designers + Entrepreneurs) community having the objective of building/developing designers into full-fledged entrepreneurs. It started with the idea of helping fellow designers and would-be entrepreneurs in a very competitive space. I saw the need for beginners to have a single source of information for everything that they need. From the basics of design to tips on building your personal brand. There is not much support out there that is free and complete, especially for starting designers.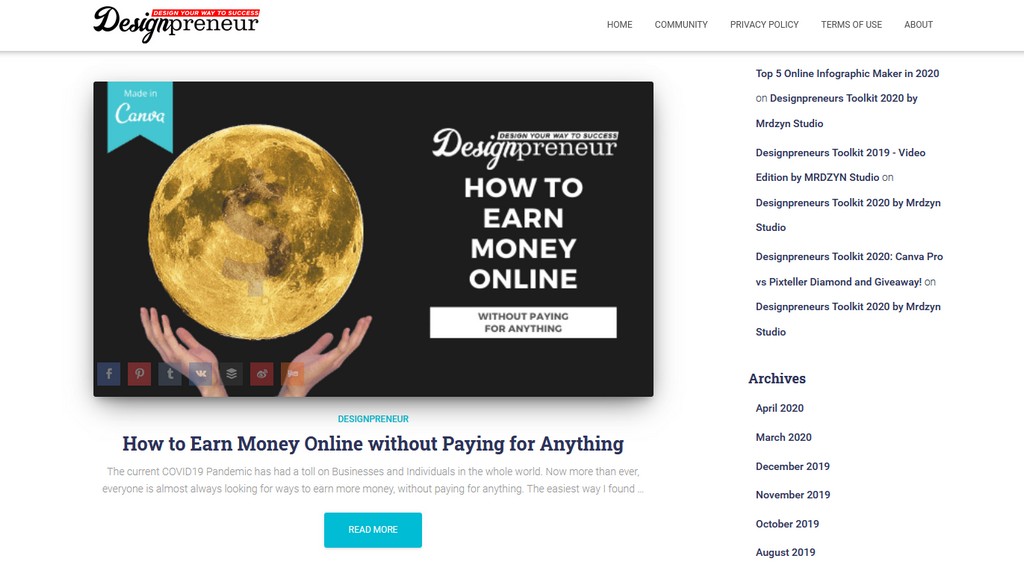 FastComet: How to Start as a Designpreneur?
Mike Rosales: We started our Designpreneurs blog to help people starting out as Designer Entrepreneurs or even experienced Designers in the various tools available on the market out there. Further down the interview you will see some of my tips for Designpreneurs.
ESTABLISHING YOUR OWN BRAND
Once you've decided how your brand will appear on online search results, it would be best to post content on social media, your own website, and different blog channels. Launching your own website as well as your own Facebook page might be the most crucial next step in your Designpreneurship journey. We highly recommend choosing a short, unique, and memorable domain for your brand.
FastComet: What challenges did you face in building the website?
Mike Rosales: The main challenge in building the website is what the Designpreneurs brand should look like. It should be simple yet elegant but warm and inviting. Choosing the colors Black and Red seem perfect, and so the Designpreneurs brand came to be.
FastComet: What does a typical day in your life look like? How do you keep yourself productive?
Mike Rosales: A typical day evolves in checking my social media channels, email accounts, and calendar. I also work on social media projects, watch online tutorials, and play with my son. Keeping myself productive is all about taking breaks in between, catching a few hours of sleep, and playing some games as a distraction and breathing time.
INVESTING IN YOUR OWN BRAND
Like all entrepreneurs, we need to invest, and the best return on investment would be to invest in yourself! Buy Online courses, eBooks, attend webinars, and training. Invest in legit software or subscribe to a Design Platform. Invest in your machine (PC or MAC), accessories (Graphics tablet or iPad Pro?), and good old paper and pen for doodling and sketching rough ideas!
FastComet: How were you introduced to FastComet? What made you chose us as a hosting partner?
Mike Rosales: I researched the best and most reasonably priced shared hosting for my startup website projects. I found FastComet to be the perfect fit for my projects. You were the most transparent in terms of pricing, and the most secure amongst shared hosting companies. Furthermore, you have the most awesome, helpful team from pre-Sales to being in operation (after-sales).
FastComet: What's been the most exciting part of the journey so far?
Mike Rosales: That would be building more and more websites in the same hosting company and having the best support for any initiative I have in mind.
FIND CLIENTS
You can start your search in your inner circle of friends or referrals. You can even start helping out a Charity org. Finding and keeping clients throughout your journey is a continuous and learning process. There is no exact formula in finding them. Do your research. This crucial and never-ending step might be the most frustrating in your Designpreneurship journey. I personally started MRDZYN Studio as a hobby, joining design contests on Freelancer, DesignCrowd, 99designs, Crowdspring, and Upwork.
FastComet: Have we lived up to your expectations? What do you think of the quality of the services we offer?
Mike Rosales: FastComet has been very supportive of my endeavors right from the very start. From getting my first website operational in just a few hours, questions being answered each and every time to getting quality feedback on social media and in the client area. You have an awesome support team!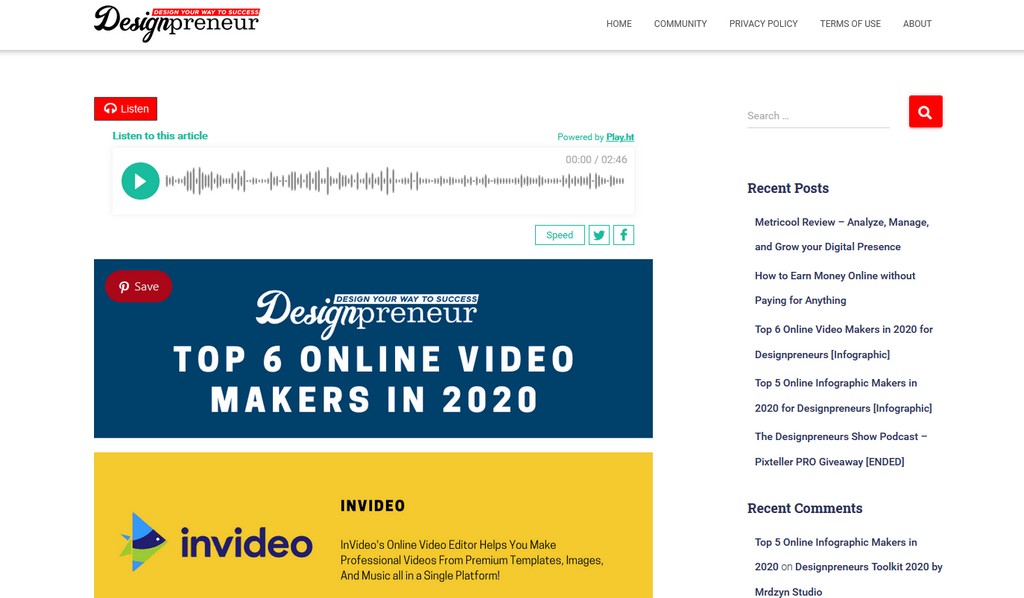 FastComet: Lastly, If you had one piece of advice for someone just starting out, what would it be?
Mike Rosales: To build your online brand, you should choose the right partner in hosting. I found it in FastComet.
RINSE AND REPEAT
Just keep learning and doing what you are most passionate about, and you will never work a single day in your life! Modify your brand as quickly as the world changes. Re-establish yourself and adapt to your customer needs and changing industry trends! Seek, and you shall find. Keep on improving, and never stop learning!
Share Your Story with FastComet
Thank you Mike, for your work and participation in the Customer Spotlight Contest. If you also have a project you want to share with the world, we will certainly be happy to share your story. Contact us for more information.
The latest tips and news from the industry straight to your inbox!
Join 30,000+ subscribers for exclusive access to our monthly newsletter with insider cloud, hosting and WordPress tips!