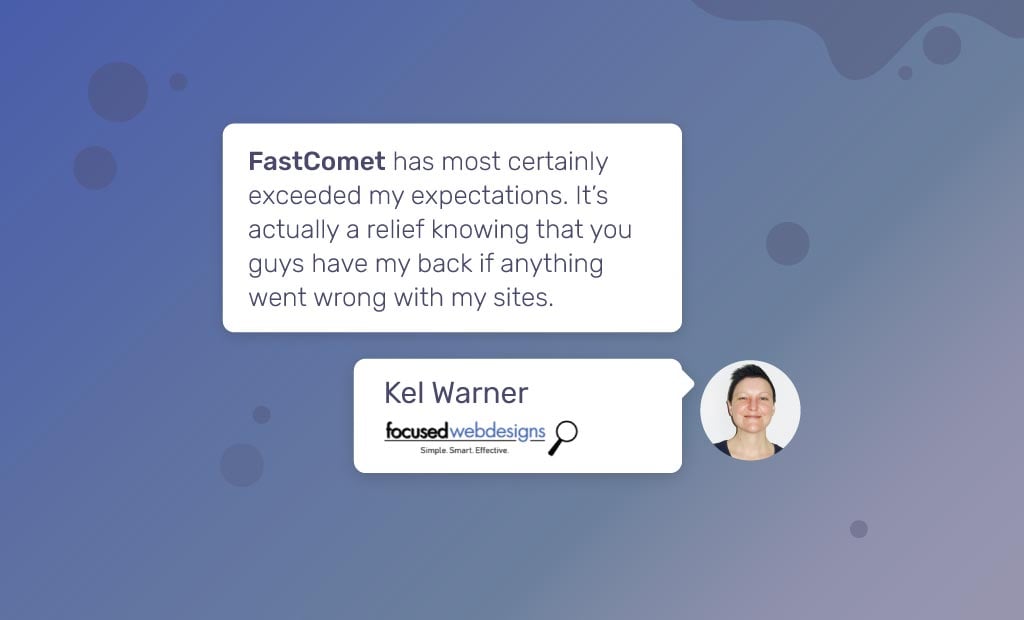 Spotlight: Kel Warner on Continuous Learning and Web Dev
This week's customer under the spotlight is another veteran customer of ours. Kel Warner has been with us for almost four years and has onboarded several of her customers to our platform. Another interesting tidbit is that she herself was referred to us by an affiliate of ours that is running a very successful eBusiness Institute, thus effectively closing the loop. Kel placed as a Runner-up in our Customer Spotlight Contest series.
The Interview with Kel Warner
FastComet: Hello Kel, thank you for being here with us. Can you start with a quick introduction to yourself and your work?
Kel Warner: Hi, 😊 my name is Kel Warner. I have a partner of 15 years and a 12-year-old daughter. For the last 12 years, I'm a member of the Royal Australian Air Force (RAAF). About two years ago, I signed up with the eBusiness Institute to learn how to make an income from websites (both buying and building). Since then, I've fallen in love with the online world. I was definitely not a novice to computers and the internet when I started, but when it came to building a website, that was certainly a new skill I knew nothing about. But I picked up on things quickly and have not looked back since.
Now my goal is to move to a full-time role of building websites for small businesses. Knowing that I can help a business to future proof their income by giving them an online shop today makes me feel very humbled. So, in a nutshell, I'm still currently a full-time RAAF member, but outside of those hours, you will find me tinkering away at building websites.
FastComet: Can you tell us more about your website focusedwebdesigns.com.au.
Kel Warner: My website is my own online digital agency site that I started a little over ago. It is my online portfolio of digital services. I can offer it for viewing to other small to medium-sized businesses looking to have their own website created, renovated, or managed. I've called my business "Focused Web Designs" because that is precisely how I become when I'm engrossed in a new build. I'd even call it verging on OCD. I have a set way that I go about my builds that is very in-depth. Don't cut corners, and do not outsource. I do all the work, and I love learning how to do absolutely everything.
This site was started after I having already built a couple of websites for local businesses I was familiar with. So, when I wanted to attract more clients, it seemed like a no-brainer to develop my own. It was around this time I was finishing up my first-year High-Level Coaching Course with the eBusiness Institute, and I did exceptionally well throughout the year. I was awarded the Champions Cup, given to the most outstanding student, and certified in several websites and SEO Analytical Skills.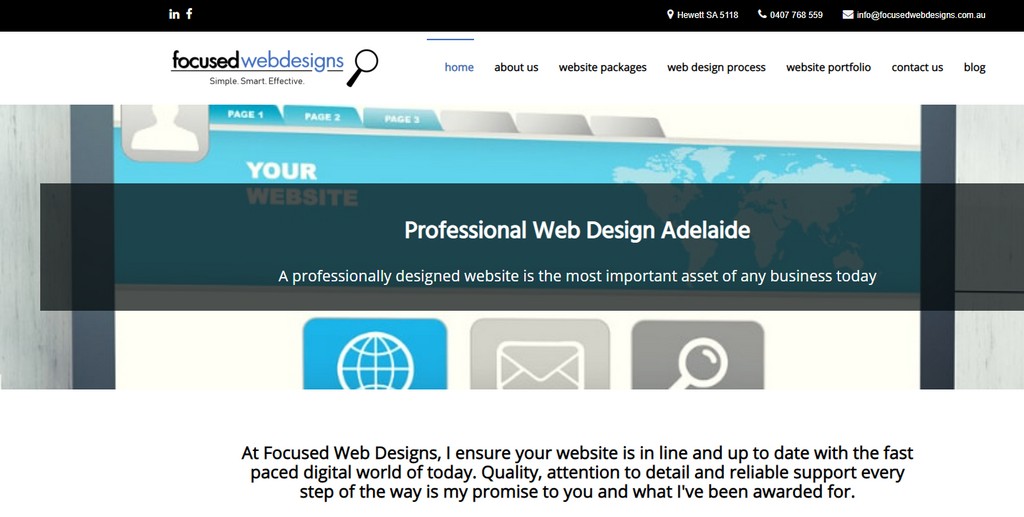 FastComet: How was your first customer experience?
Kel Warner: My first business website build was for an Earthmover that moved interstate and tried to get his business up and going again. When we got in touch, he has already been struggling for well over six months and was losing funds quickly. His company has dipped so much that he had started an extra job two days a week just to have some money coming in.
The challenge he faced was not knowing the area very well and how to advertise his business. Before moving states, he was contracted by big house building companies for almost ten years and had never needed any advertising. I discovered he didn't even have a business card! So long story short, I started with getting his business name out in the community (Barossa Valley, SA) while I built his website. That was over a year ago, and I'm proud to say he is now booked continuously up over a month in advance, with money no longer being an issue.
My full review for this build can be found here as I was happy to share this case study with others that may be struggling too. Knowing I helped him save his business (and family situation) is why I want to continue building sites for other companies. It's a rewarding experience.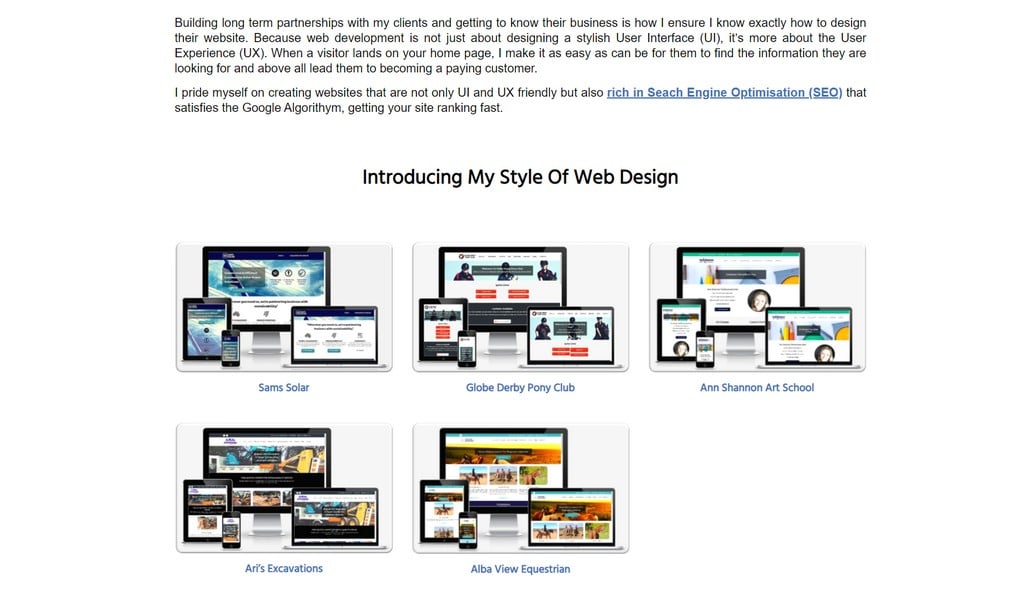 FastComet: What challenges did you face in building your own website?
Kel Warner: There have been about three versions of my website. That was due to continually learning different techniques and seeing what has worked for others. One of the biggest challenges I found at first was figuring out how to customize my website using CSS. Initially, it was like a different language, but I was determined to learn. Now, just one year later, I can do all of this without any theme support help.
Another challenge not related at all to the technical aspects of a website was actually talking about myself. I'm definitely not an extroverted person, but somewhere in the middle between extro and introverted. Big naming or showcasing my skills is not something I've needed to do before. But then how the heck would potential clients find me or know what I can offer them? So I had to get over my digital shyness and write about myself. I also added a few photos because I wanted to put a real persons' face on my business. I looked at other digital agency sites and found there was no personality in them, but I didn't want mine to be like that.
FastComet: What does a typical day in your life look like?
Kel Warner: Typically, I work from 7 am to 4 pm, five days a week in my day job. In the afternoons, I spend 1-2 hours maintaining both my site and my client's sites, and in the evening, another 2 hours. Of course, some things always pop up and family activities to do. But I always aim to do something every single day to bring me closer to becoming a full-time web designer.
I keep myself proactive by sticking to my monthly goals, which I list at the beginning of each month. I write down everything I need to do for each website, from small to large tasks, and cross them off during the month as I complete them. Having a visual queue to work on and seeing things get crossed gives me a sense of completion each day. I stay in touch with many other up-and-coming web designers and help out when I can with their builds.
FastComet: Tell us more about your audience.
Kel Warner: My target audience is small to medium-sized business owners who either don't have a website or have one that needs a renovation. Right now, I am reaching most of my clients via word of mouth as nothing beats a good referral. I also do some Facebook Advertising now and then. I'd love to take on and help out any more businesses if I can.
FastComet: Let's talk about the hosting aspect of your story. How were you introduced to FastComet and how has this decision transformed your business?
Kel Warner: I was referred to FastComet by my mentors Matt and Liz Raad, who are the co-founders of the eBusiness Institute. There were also other web designers recommend FastComet due to your superb service. I started off with a low-cost shared hosting plan and domain name. left all my other sites with a different provider during this time as I was trying out and getting used to the FastComet Service and Client Area UI. I was immediately impressed by both.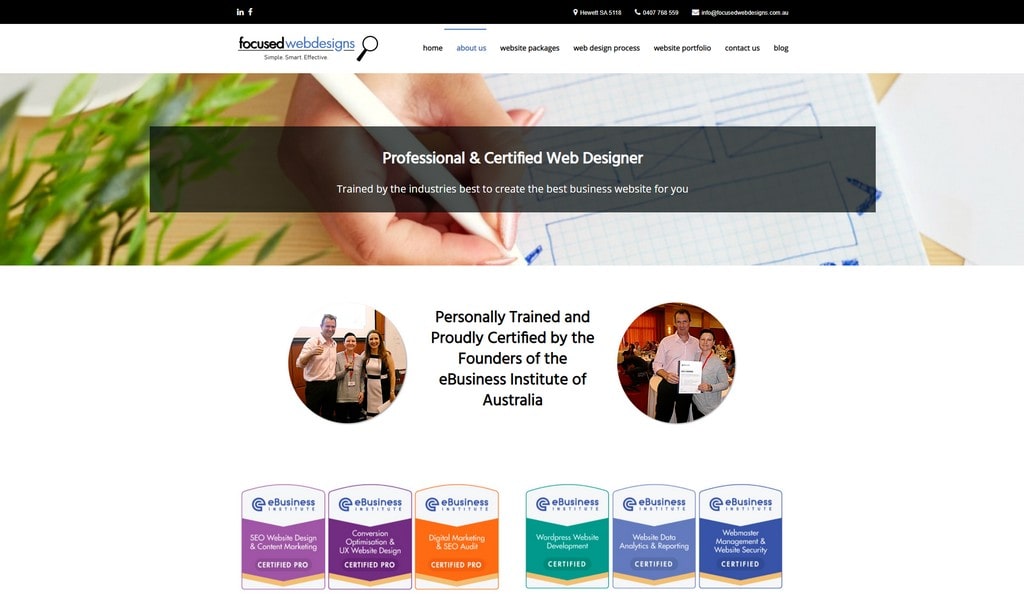 The service provided by FastComet is simply awesome, and I argue can't be beaten. I could either enter the live chat and get super-fast answers or submit a ticket request which is usually answered just as quickly. I like the fact that with the ticket responses, the tech will often include extra helpful points or provide me with a URL to the tutorial according to my request. I've since transferred all of my sites over to FastComet. It was a seamless process, thanks to the advice and actions of the FastComet techs. They made everything super easy, and the entire event took just a few days. I've now upgraded to a VPS Plan, which is worth every dollar.
FastComet: What's been the most exciting part of your developer journey so far?
Kel Warner: There are many things I love about building websites. First and foremost, I enjoy being creative and coming up with a design that suits my clients. I'm constantly learning new things and discovering better ways to do robust SEO for my clients' sites. Most recently, I've filled in the photography role for one of my projects and found that I'm not too shabby behind the camera. The bottom line is, I keep discovering new things about myself that seem to be a natural talent that I'm good at.
FastComet: Generally, what do you look for in a web host? What were your hosting challenges before moving to FastComet?
Kel Warner: I expect a fast, secure, and customer-friendly hosting service. My prior hosting service actually started okay. However, I was new to the website game then and didn't have a baseline for comparison. The biggest issue I had was with their billing management. So, I spent quite a bit of time chatting with several different people trying to sort things out. It ate up quite a bit of time, which got me annoyed for wasting. After that, I had my eyes and ears open for a new provider. I had quite a few hosting companies suggested to me, but FastComet seemed to be the most recommended. And as they say, the rest is history.
FastComet: Considering what you already mentioned I think we lived up to your expectations?
Kel Warner: FastComet has most certainly exceeded my expectations. It's actually a relief knowing that you guys have my back if anything were to go wrong with my sites. I've used your online and ticket service quite a bit and have never been disappointed with the responses I've received. The team has gotten 5-star ratings for every reply so far. I guess overall, it's a weight off my shoulders, knowing my hosting is fully covered.
FastComet: Tell us a bit more about your experience with the FastComet support team?
Kel Warner: Great, efficient, superb, extremely polite, and very informative. The support team has solved, answered, and fixed every issue I've ever had in a short amount of time. I noticed that even if different techs are working on the same ticket – the conversation is pretty much seamless. So, even though "Steve" may have been the first person I talked to, and then "Amy" was next, the conversation flows naturally. Whatever training you give your techs, you are on point!
FastComet: Why did you think we should spotlight your site?
Kel Warner: I'm really proud of my site and all the websites I have created. I'd love to get the word out to other businesses that I can certainly provide a great service for them. I want to continue helping create and increase conversion rates. My website building and SEO skills are my own. I have never outsourced anything for a cheaper rate, only to turn around and overcharge my clients. I want to be sure that everything I do for a client is authentic.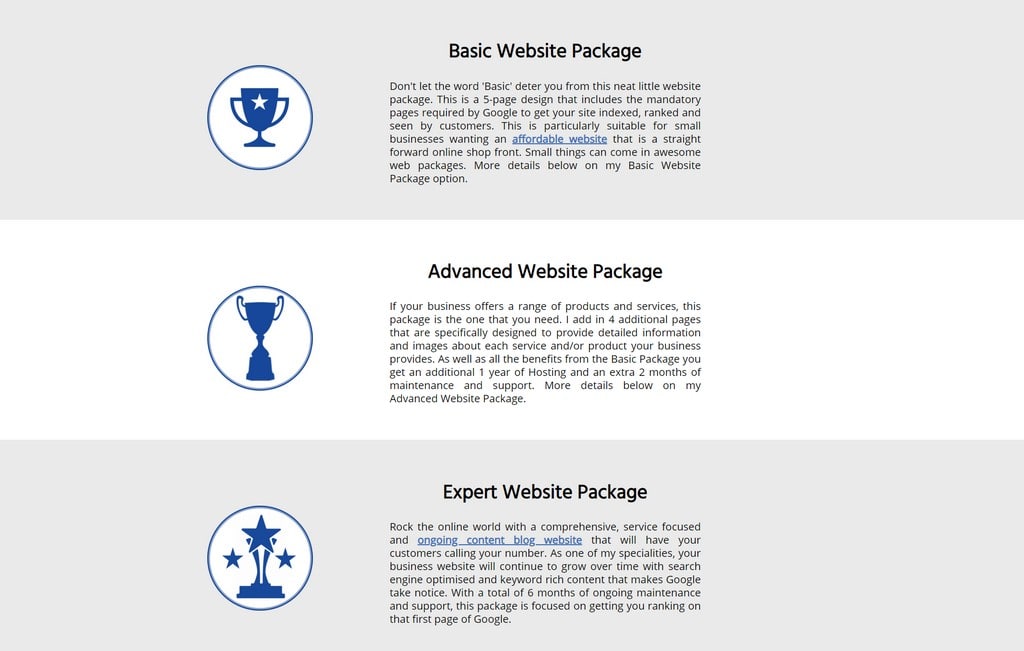 FastComet: Lastly, If you had one piece of advice for someone just starting out, what would it be?
Kel Warner: It takes time to learn all these new skills of the online world, and I promise it never ends. That is great in a way because I know my job of being a web designer will never get boring. One step every day, no matter how big or small, is the key to forward movement. From the words of Tony Robbins: "No matter how many mistakes you make or how slow you progress, you are still way ahead of everyone who isn't trying". And during your travels, sign up to FastComet Hosting, of course.
Share Your Story with FastComet?
We would like to thank Kel Warner again for her participation in this spotlight and her dedication to her customers and the craft. If you would like to tell the story behind your project and how FastComet assisted you in realizing it, please let us know.
The latest tips and news from the industry straight to your inbox!
Join 30,000+ subscribers for exclusive access to our monthly newsletter with insider cloud, hosting and WordPress tips!