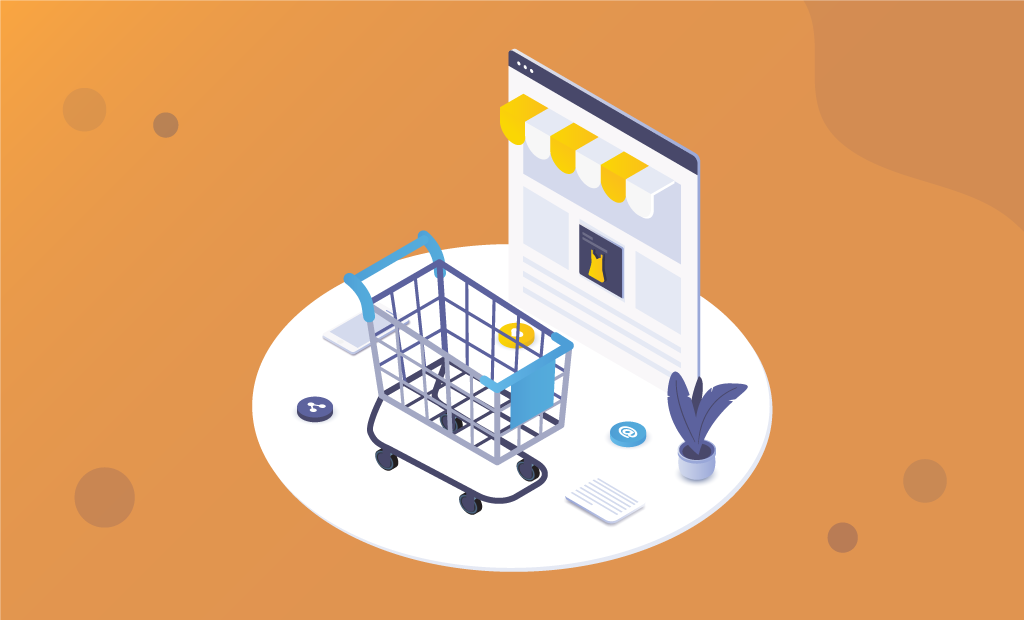 Proven Tips to Reduce eCommerce Cart Abandonment
As an online retailer, you probably have spent some time focused on increasing the number of customers on your eCommerce website. Your consumers often come incredibly close to finalizing their purchases, only to get distracted and rush out at the last second. Shopping cart abandonment is a pain that affects both large and small businesses alike. This is one of the most common issues that online businesses have to face. According to some sources, nearly 70% of shopping carts get abandoned.
In this article, we are going to identify the fundamental reasons online store visitors abandon their purchases. We will also provide key strategies for you to implement and drastically cut your cart abandonment rates.
Table of Contents:
Top Reasons Shoppers Abandon Carts
Тhere is an infinite number of reasons consumers ditch their carts—so it would be truly impossible for you to tackle every one of them. Every eCommerce store is different, but the following are some common issues faced by many sites that result in cart abandonment:
Long or confusing checkout process – Online shoppers have a short attention span and will abandon the checkout flow if it is too complex or time-consuming. A complicated checkout process composed of many steps and multiple form fills can create friction and slow down your shoppers. This takes away from the current checkout experience on your eCommerce website. However, it can also deter them from ever purchasing on your eCommerce website.
Lack of trust – Web users aren't always comfortable providing credit card info online. Improve conversions by building more trust on the checkout page and throughout the site through social proof and building a strong brand. A generous return policy can also help allay customer concerns.
High shipping costs – Customers often abandon shopping carts when they get sticker shock after seeing how much their order costs with shipping. Avoid this by offering free shipping promos.
Browsing – Many users who add items to the cart but don't complete are just browsing with low buying intent. Incentivize these users to purchase immediately by offering limited-time promos and creating a sense of urgency.
Lack of payment options – Customers often have strong preferences of how they would like to pay, and only complete a purchase if their preferred method is presented. Reduce this problem by offering the most popular payment methods for your target audience such as Amex and PayPal.
Price too high – Users on the web often compare shops to find the best deals. You can help prevent customers from jumping ship by offering special discounts and coupon codes in order to keep them from being scared away by high prices and looking for better deals elsewhere.
Technical problems – All technology is susceptible to technical issues and glitches. Be sure to monitor your analytics and do regular reviews of the checkout process to ensure there are no show-stopping bugs. Also, ensure that the code on your checkout page is optimized so there are no long load times.
How to Deal with Cart Abandonment Issues
Undoubtedly, there isn't a defined method that will bring the cart abandonment rate to zero. That's because people are different and there can be more than one reason for someone to abandon their shopping cart.
Many shoppers even fill their shopping cart as a method to save what they want to purchase and come back later after they have the money. In such cases, cart abandonment is inevitable.
How to Reduce Shopping Cart Abandonment
There are many factors that can impact the cart abandonment rate and there are a few things you can do to reduce that. So, let's get to them right away.
Speed up Your eCommerce Site
Page speed is one of the most important things when it comes to the optimization of any website, not just an eCommerce one. Customers are most likely to leave your website if it takes more than 3 seconds to load. So, if you manage to reduce the load time of your eCommerce site, you will naturally boost your conversion rates, because there will be more people to stick around and buy what you offer.
If your site is a WooCommerce one, you should know that it generates more data than other eCommerce platforms. That's why you should choose a high-quality WooCommerce hosting that can offer the needed scalability.
Additional ideas for speeding up your website:
Offload and cache different files such as PDFs and MP3s;
Cache as much of your content as possible. You can opt for a caching plugin, though there are certain web hosts that handle caching for you;
Use a content delivery network (CDN). Depending on the location, we've seen a CDN decrease overall load times by over 50%!
Simplify the Checkout Process
The reason many shoppers abandon a shopping cart is that the checkout process is too long or daunting. According to the Baymard Institute, the average large-sized eCommerce site can increase its conversion rate by 35.26% through better checkout design.
A few ideas to simplify checkout:
Offer one-step checkout (like Amazon) or look for ways to decrease the steps necessary to check out.
Offer guest checkout. 35% of online transactions are usually dropped because the website required the user to create an account before checkout. Some of the reasons why visitors don't want to make a user account include privacy, full email inboxes, lack of time, and uncertainty around the purchase.
Strip down and simplify checkout. This could be done in a number of different ways. For example, removing distractions on the checkout page by stripping out the top header. You can also see where you are at in the process as you go.
Take a step back to really consider your existing checkout process: either in terms of a self-audit or through usability testing. Is there anything particularly confusing about it? Are there any fields you can eliminate? Test new changes and make sure to measure the impact on your conversions before fully committing to them.
Offer Alternative Payment Methods
When you open up an eCommerce shop, you are potentially opening yourself up to doing business with the whole world. Knowing this, you must realize that one payment method won't be sufficient for customers in different countries. You may have to incorporate multiple different payment methods depending on where in the world your customers live.
Stripe and PayPal (connected to bank accounts, debit cards, and credit cards) are some of the most common methods for receiving payment that eCommerce stores accept. New, up-and-coming alternative payment methods to consider on top of these include Apple Pay, Amazon Pay, and Google Pay.
Using Square? Check out our in-depth comparison blog post: Stripe vs Square.
Consider Offering Free Shipping
According to Statista, expensive shipping is the top reason why people abandon their carts, but according to Fulfillment Service, free shipping is not the only factor to consider for drawing in new customers. Low prices are the #1 reason why customers revisit eCommerce sites.
Inspire Trust with Great Website Security and Reviews
35% of individuals will abandon a website if it does not appear to have a security badge.
In case you are wondering what specific security badges to use, a Baymard survey found that the most trusted badge was Norton (35.6%), followed by McAfee (22.9%), TRUSTe (13.2%), and BBB Accredited (13.2%).
Aside from including security badges, incorporate additional website security features, such as password encryption and SSL certificates (a must — HTTPS is now a Google search ranking factor) so that your customers know you're legitimately interested in their safety and the badges aren't just for show.
You can also help customers get over their initial hesitation of purchasing from you through peer reviews, which demonstrate that your store is a legitimate place to shop. 84% trust online reviews as much as personal recommendations. Get creative and place your customer reviews around your eCommerce site. Place your best review on your checkout page to lower the chance that a potential customer will abandon the cart.
Provide a Solid Mobile-friendly Shopping Experience
More than half of global web traffic is attributed to mobile users.
The majority of smartphone owners that search for a business visits it within the day; Only a portion of those searches result in purchases. More than half of eCommerce website visits are on mobile devices, with mobile activity accounting for nearly half of eCommerce revenue. Additionally, among the three most common devices used to shop online, mobile accounts for the highest abandoned cart rate, followed by tablets, and desktops.
One strategy that you might employ to optimize for mobile-friendliness could involve using Google AMP, which offers a way for users to view your site quickly by providing a stripped-down version of it. There are several plugins you can use to activate this functionality, such as AMP for WooCommerce, and WP AMP. However, you should also test this extensively as AMP has a lot of issues.
You'll also want to consider our guide on making sure your WordPress site is optimized for Google's mobile-first index.
How to Mend Shopping Cart Abandonment with Abandoned Cart Emails
If your customers still abandon their shopping carts at a high rate despite your best efforts onsite, there's good news: you can still get them back with the help of abandoned cart emails.
Abandoned cart emails are helpful and effective. Here are some abandoned cart email statistics to take note of from Moosend:
Open rate: 45% of cart abandonment emails are opened on average.
Click through rate: 21% of the emails are clicked on.
Conversion rate: 10.7% of recipients completed their purchases. According to Barilliance, abandoned cart emails can lead to a 18.64% increase in conversion rates!
You can create your own abandoned cart emails with the help of your email marketing provider and/or eCommerce platform (for example, BigCommerce offers abandoned cart recovery features built-in).
Additionally, these solutions can help simplify the process:
Jilt
Developed by the SkyVerge team, an official WooCommerce partner, Jilt was created to help eCommerce stores recover lost sales due to shopping cart abandonment.
Jilt is a plugin that you install. It integrates with platforms such as WooCommerce, Easy Digital Downloads, and Shopify. Once you're using Jilt, it monitors incoming customers and tracks them. Once they abandon their shopping carts, it kickstarts an automated email campaign to try to make them come back.
One great thing about Jilt is that they show you how much extra income you can make by reaching customers you could've lost. On that note, you're only charged for the customers that you actually reach through your campaigns. You can also have Jilt dynamically create unique discount codes for you.
Conversio
Conversio is an email marketing company that specifically targets eCommerce stores.
They allow you to send any relevant eCommerce emails, such as receipts, abandoned cart emails, follow-up emails, product reviews, newsletters, and feedback emails. Conversio offers beautiful pre-designed email templates, powerful segmentation, and automated campaigns. Like Jilt, Conversio also charges according to a flexible pricing model.
Abandoned Cart Email Best Practices
Some key abandoned cart email practices to take note of:
Send more than one email. In fact, you should aim to send at least two. The best campaigns involve sending three emails. Send the first email within the hour. If you send one beyond 24 hours, the conversion rate halves. Then, send the second email 24-36 hours after abandonment, and the third one 72 hours after.
Offer additional discounts. Offer a bigger discount in each of the emails. The solutions above have the ability to create a dynamic discount code in your email templates.
Timing is important. According to a study by Barilliance, sending your first email during the ideal time can result in a 20.3% conversion rate (versus a 12.2% conversion rate during the non-ideal time). This also affects the conversion rate of the follow-up email (a 17.7% conversion rate during the most optimal time, versus 7.7% otherwise).
Write a subject line that will get you noticed. Personalization (by using both the receiver's name and recommending products based on what they were going to purchase) is something to strive for.
Use a Low Commitment Call to Action
It has been seen that call to action that insinuates a lower level of commitment has a higher click-through rate.
For example, a call to action that uses the words, 'Checkout Now', indicates a higher level of commitment as the user is expected to shell out money and make the purchase. Whereas a call to action that says, 'View Your Cart', suggests a lower level of commitment, as the user is expected to take no other action than to simply view their cart. So the level of commitment becomes smaller.
Use Scarcity
Anything that is scarce starts to look valuable to the human mind. And conversely, anything that is available in abundance, starts to lose value. This is why scarcity is such a powerful marketing tactic that you can consider using in your cart abandonment emails.
Informing your prospects that they could miss out on a product, special deal, or a discount if they don't act soon is an extremely effective way to motivate them to complete their order.
Final Words
Ecommerce is enjoying spectacular growth but it's not at the apex of what it could be, with three-fourths of shopping carts abandoned, on average. This can be remedied by understanding why customers abandon their shopping carts and implementing strategies to counter major problem areas on your eCommerce website.
If you have anything else to add or ask about shopping cart abandonment, feel free to use the comment section below.
The latest tips and news from the industry straight to your inbox!
Join 30,000+ subscribers for exclusive access to our monthly newsletter with insider cloud, hosting and WordPress tips!