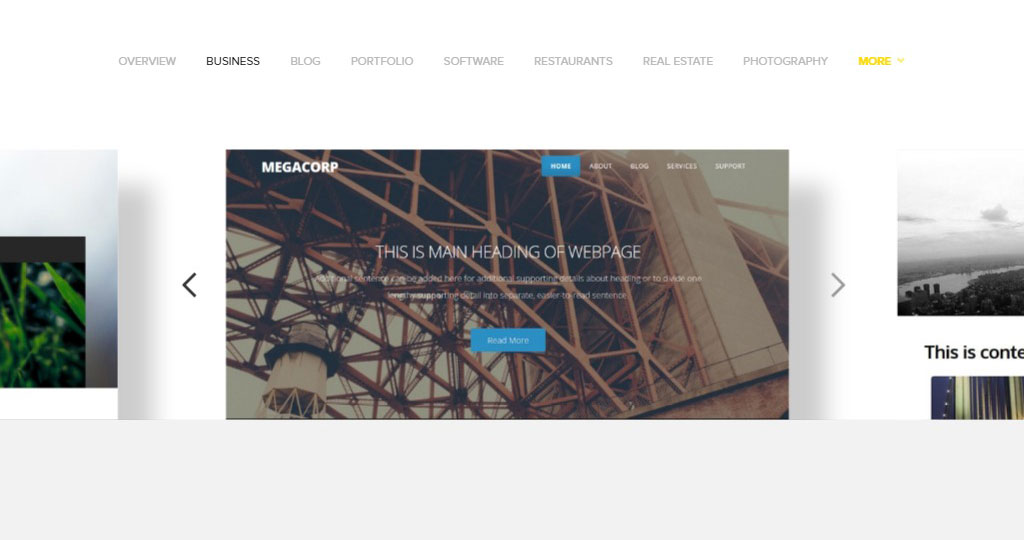 Introducing FastComet's New Website Builder
Building a website is no easy task, especially for newcomers to web hosting. Having all of this hosting terminology and knowledge about FTP, MySQL, cPanel, WordPress, SSL and SSH being thrown at you on day 1 can be quite confusing and might even make you give up on your goal of creating a website for your passion or hobby.
While we, at FastComet do provide detailed and easy to follow tutorials about all things related to hosting, we also have been listening to your feedback and found a repeating pattern in it – Website Builder. A lot of you have mentioned that a website builder will make your lives easier so a few months ago we have started working on setting up a new feature that will not only be free and come with your shared hosting plan but also provide hundreds of pre-defined templates which you will only have to edit a bit in order to create a completely new and unique website. Today, we are happy to present to you the FastComet Website Builder – a powerful tool located in your cPanel that will help you in expressing yourself in the digital environment in a matter of minutes.
300MB media limit is more than enough for populating several websites with well-optimized images

What Can You Do With It?
Widgets
Our Website builder is equipped with over 40 widgets which you can drag and drop to the desired location on your website's layout and add everything from images and text to menus, sliders, icons and even google maps locations. These building blocks are easy to configure and very intuitive in design. They can be added or removed with a single click and populate them is just as straightforward.
Themes
Currently, the builder has over 250 themes and more are added on a weekly basis thanks to a 3rd party which is constantly developing new layouts and color schemes. This always-expanding pool of resources will provide you with the exact theme for your business regardless of your industry or just the right layout you have been looking for your new blog. Creating an artist or a photographer portfolio where the majority of work is the actual upload the images is something that speaks for itself. You will also not have to worry about responsiveness as all themes are mobile friendly and will show correctly on mobile devices.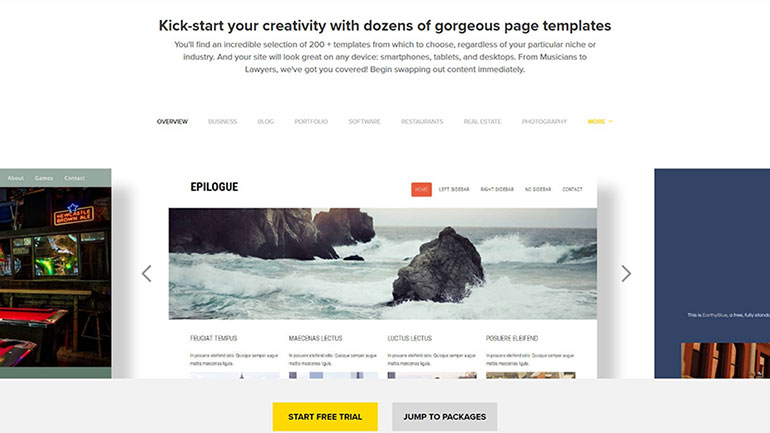 Results
During the final testing of the Website Builder, we managed to create beautifully and fully functioning websites from scratch in under 30 minutes. A complete beginner needed no more than 2 hours to both read our tutorials for the builder and create a website. This is only a fraction of the time you will have spare compared to the extensive research you might have to make when building a website with an open-source application, connecting modules or plugins and installing custom themes.
How to Get Started?
Simply sign-up an account with us or try our free 14 days trial and access the Website Builder by either your client area's home or cPanel icon. If you need any help with the configuration of the website builder, you can check our tutorials on the matter or submit a ticket.
The latest tips and news from the industry straight to your inbox!
Join 30,000+ subscribers for exclusive access to our monthly newsletter with insider cloud, hosting and WordPress tips!