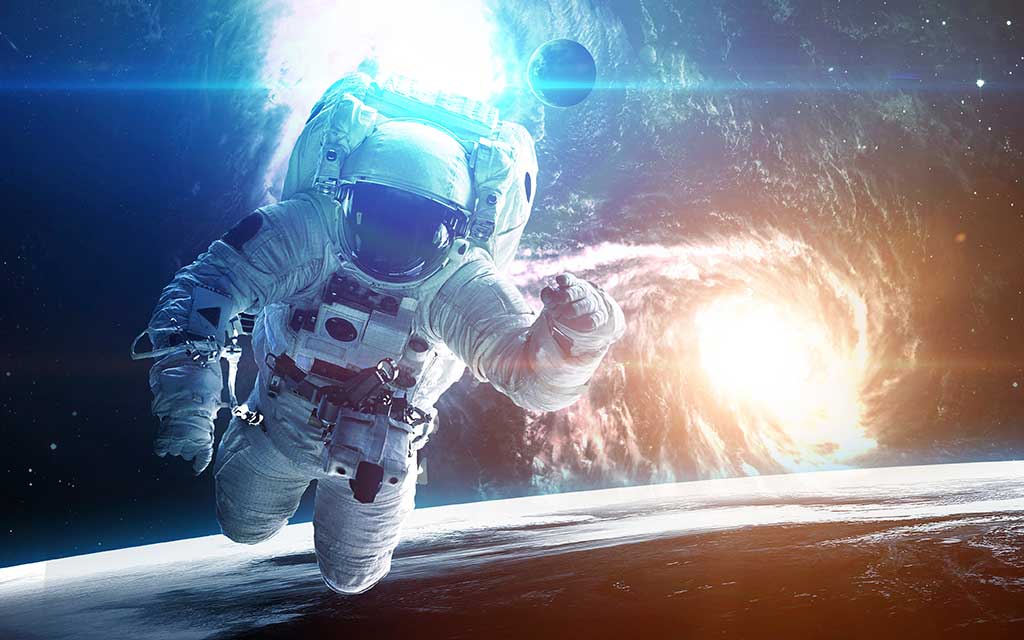 Skyrocket Your Business into Orbit with SpeedUp RocketBooster
We have recently rolled out major upgrades to our shared hosting plans and the positive response to our new Premium Web Hosting has been extremely welcome so far. On the back of announcing them, we're proud to launch out our SpeedUp RocketBooster. SpeedUp web hosting plan of FastComet is the freshest choice for any user with advanced knowledge in hosting technology and the ability to test and operate their new online projects with ease. With best-value-resources, this plan opens up new possibilities for you to create, test and implement your new business ideas. It will fully meet your initial needs and without fear of the cost and increasing demands, you'll be able to seamlessly manage your project in a reliable and secure environment. Read in the following lines how to run a business project with SpeedUp Plan!
Why SpeedUp is the Perfect Choice for Anyone Starting an Online Business?
We are constantly improving our solutions to offer premium hosting services to better serve our customers. By bringing a blazing fast and highly secure hosting solution that is more reliable than ever, we want to provide them with what they need the most (reliability, security, and great uptime) but also what they want in terms high speed, flexibility, and simplicity.
SpeedUp RocketBooster provides the necessary space, resources, and opportunities to kick start your new business. It is the perfect solution for those site owners that don't need the expense of a dedicated server but more processing power than a normal shared hosting package for a fraction of the price. Best for fast-growing, high-traffic websites where performance and speed are key.
Create your first online shop, CMS platform Opencart, WooCommerce or Magento or another resource-demanding online project. You can deploy sites with a large attendance and volume databases. You will find how easy it is to develop an idea from scratch to gain popularity and generate its first sales.
The new platform gives you the best of two worlds – the easy to use cPanel and the top performance custom environment setup with 5 layers of caching including Varnish, APC, OPCode and Memcached. In addition, it runs on the blazingly fast LiteSpeed LSAPI PHP for optimal TTFB that Google will fall in love with.
With automatic installer Softaculous scripts with one click, you can start your new business adventure and install over 400 scripts directly in your cPanel account. You will be able to host unlimited websites within the 35GB disk space, which is provided by the plan and will have enough resources to be able to experience, analyze and monitor the implementation of all your projects in a reliable and secure online environment.
Who Is It For?
Build complex, high-volume sites with the backing of advanced developer tools, robust security, and professional support in a cost-effective shared environment. The SpeedUp plan is the right fit for:
Anyone who wants to start their online business;
Anyone who has a CMS platform with high traffic audience, some of the busiest WordPress blogs;
eCommerce, including Magento and other resource-intensive shopping carts;
Busy business website projects that require more resources;
For each user who wants to use a high-quality hosting service specifically designed for business.
How SpeedUp Facilitates the Realization of Your Business Project?
Plenty of Room for all Your Ideas
Our servers are not overcrowded; we leave plenty of headroom to ensure you have the necessary resources and space to execute the processes of any eCommerce or resource demanding software you choose to use. Experience up to 3X faster load times due to low-density servers and premium hardware. Your website content is managed more efficiently, enabling dynamic content requests to be processed lightening-fast.
Free GlobalSign SSL for Life
SpeedUp supports a Let's Encrypt TLS/SSL certificate and gives you a Free GlobalSign SSL dedicated to your domain. Premium SSL validates the domain name and the certificate applicant, which adds an extra layer of security for your website visitors. Plus you can also improve your SEO with SSL!
Multi-layer Extremely Fast Caching
Our unique multi-tier 5-layer adaptive caching platform consists of five separate caching mechanisms including Varnish, APC, OPCode and Memcached which, combined with the optimal design of hardware and network tiers, provide caching of content, PHP objects, PHP opcode and DB query results in RAM and SSD – accelerating website speed to the fastest it can possibly go. Varnish caching improves your website performance and provides caching protection for your site during traffic spikes. Memcached has been set up to provide faster load times and fewer requests to the MySQL database. No need to install or mess with caching plugins in order to achieve top speeds. FastComet has you covered! Your page will load faster from the clouds due to the optimal caching configuration, custom-built for speed!
300x Faster Hardware
No one likes a slow website. At FastComet nothing makes us more satisfied than seeing our customers' website skyrocket into the orbit. You get enterprise only hardware, based entirely on Solid State Drives (SSD) in RAID 10 protected configurations for the ultimate in reliability and speed…meaning 300 times faster process operations and up to over 15x speed improvement compared to other hosts. Needless to say, you'd expect the new SpeedUp plan with its shiny SSDs to be extremely quicker!
3 x More CPU and RAM
On our new hosting infrastructure, you can enjoy up to 6GB of RAM and 6 CPU cores per account which will be always available to you on 3 times less populated servers.
Speedy PHP Options
SpeedUp is configured with PHP 7 to run your website application much faster while maintaining compatibility with third-party extensions. In addition, PHP7 APC and OPcache will significantly boost your website performance to handle more simultaneous visitors with great page load time.
Hosting Guard Security
Patchman continuously scans applications installed in customer accounts, such as WordPress, Drupal & Joomla, to ensure that they are secure from known vulnerabilities. If a vulnerability is found in your application code, you are alerted by email. Patchman will also automatically fix any vulnerabilities using a unique methodology that ensures that your site continues to function properly. If any malware is found in an account, Patchman will automatically quarantine it to ensure your site and visitors are protected.
Managed Web Application Firewall (WAF)
As part of our complete stack of security services, which provide end-to-end protection for your site, all our plans include application layer scanning by leveraging a proprietary web application firewall focused on securing your sites. Web Application Firewall protects your website from malicious attacks like SQL injection, Cross-site Scripting (XSS), Local File Include, Remote File Include, XML-RPC DDoS Attack, etc. We provide the right for you to feel safe.
Still, haven't tried our RocketBooster? Your website could be performing much better. Get your website off the ground today.
The latest tips and news from the industry straight to your inbox!
Join 30,000+ subscribers for exclusive access to our monthly newsletter with insider cloud, hosting and WordPress tips!