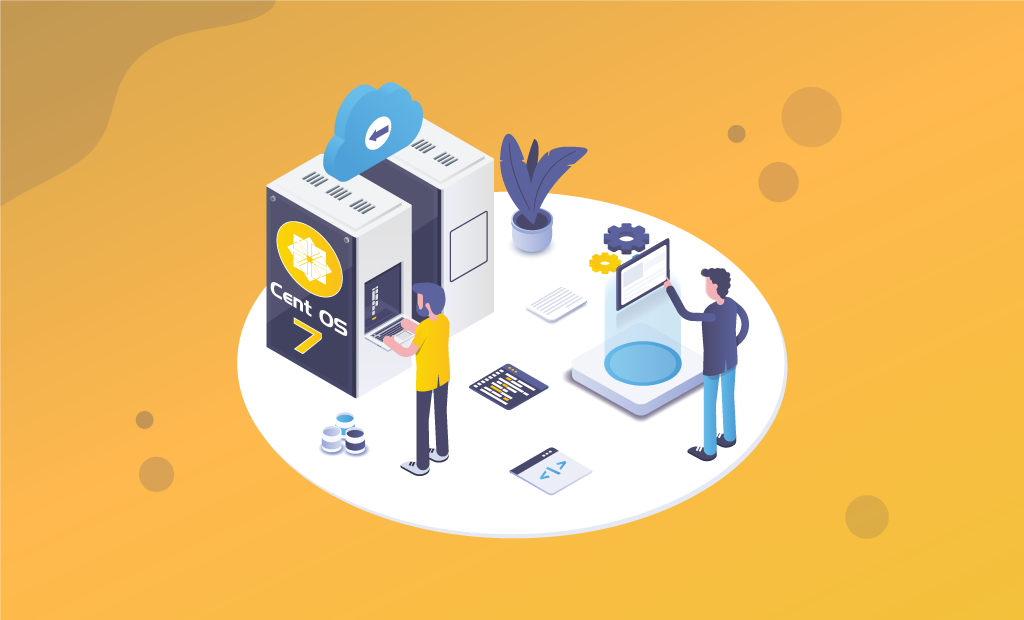 CentOS 6 is EOL in November 2020. How to Migrate to CentOS 7 Safely
The servers that run our applications, our businesses, all depend on the stability and underlying features offered by the operating system (or OS) installed. There are numerous operating systems to choose from; however one of the most popular, most stable, and highly supported OSes is undeniably CentOS. A combination of excellent features, rock-solid performance stability, and the backing of enterprise-focused institutions such as Red Hat and Fedora have led to CentOS becoming a mainstay OS that administrators can count on.
CentOS 6 EOL, CloudLinux OS 6 Extended Support for cPanel, and You
As new versions of the software are released, you may be looking to update your installation in order to receive all of the latest and greatest features the new version offers. The same can also apply to your server's operating system. Red Hat Enterprise Linux (RHEL) 6 and CentOS 6 were launched on July 10, 2011, and have been receiving only security updates since May of 2017. On November 30, 2020, both will officially be EOL (End of Life) and will no longer be maintained. That means no bug fixes and no security patches. By that time, clients will have to migrate to the new OS to avoid using an operating system that is vulnerable to attacks and malware. Additionally, websites hosting on those operating systems will lose compliance with data and system certifications such as PCI DSS.
For the last few months all new FastComet Shared Hosting, Cloud VPS, and Dedicated CPU servers were set with the CentOS 7.x. This increases the security and usability of your server and gives you a solid foundation for subsequent actions. This post aims to give light to all FastComet Shared Hosting and Cloud VPS/Dedicated CPU Server clients that are still running CentOS 6. It is important to upgrade or migrate to newer versions of CentOS before they become EOL. Otherwise, we will be unable to perform the following tasks on the operating system:
Fresh installations of cPanel & WHM
Upgrades to new versions of cPanel & WHM
OS-specific fixes
PCI compliance assessment
New features like MySQL 8 Support
With that being said, we wanted to give you the opportunity to get ahead of the curve and we've provided a few methods for you to choose from.
FastComet CentOS 6 to CentOS 7 Upgrade Options
Unfortunately, CentOS does not support upgrading between major versions directly. For years, upgrading the Linux version has been only possible through a complete format and new installation of the OS of the desired version, as the standard upgrade can have an impact on the application and configurations of our customers. With the upcoming CentOS 6 EOL comes the logical need to upgrade or migrate to newer versions of CentOS. This requires you to perform a fresh install with CentOS 7 and copy your previous data from an older version of CentOS. You will need to have migrated the cPanel accounts you have configured on the server.
FastCloud Shared Hosting
In FastComet's High-Speed Cloud SSD infrastructure, we do have a pre-made CentOS 7 images and for the last few months all new FastComet Shared Hosting, Cloud VPS, and Dedicated CPU servers are being set with the CentOS 7.x. But how about all the existing servers already being set on a Linux-based operating system that is expected to reach EOL in the 4th quarter of 2020? Does this mean that remaining users of CentOS 6 may lose data and their accounts may be compromised? To mitigate this scenario and reduce maintenance burden for our community, cPanel and CloudLinux will work together to support CloudLinux OS 6 for cPanel & WHM users until June 30, 2024. CloudLinux OS 6 will continue to receive the same package updates that it receives now. The caveat is that updates to packages will be limited to security issues only. Thus, from a security perspective, you are covered until June 30, 2024, and from the cPanel & WHM perspective, you get all of the updates for the packages until June 30, 2024, as well.
What Does Extended Lifecycle Support for CloudLinux OS 6 Include?
Thanks to our partnership with cPanel and CloudLinux, all FastComet CloudLinux Shared hosting servers, will take advantage of the CloudLinux OS 6 extended support. What does this extended lifecycle support include? CloudLinux will continue to patch critical elements needed for hosting, such as Apache, PHP, MySQL, Glibc, OpenSSL, and OpenSSH. What's more, cPanel will continue to support CloudLinux OS 6 as part of the extended lifecycle support. This gives us room to carefully plan an upgrade throughout our Shared Hosting fleet towards CentOS 7. However, the most important thing is, we will not be handling this upgrade under pressure, it will be carefully executed at the most convenient time for our clients, and with a minimum towards their projects.
Cloud VPS and Dedicated CPU Server Plans
If you have an existing Cloud VPS/Dedicated CPU server running CentOS 6 and are looking to upgrade to CentOS 7 but need to retain your data on the server, you have various addon options:
Following the Red Hat announcement from December 2020 for CentOS 8 EOLand with the introduction of AlmaLinux 8 OS to our service offering, we now offer "AlmaLinux Addon Service" upgrade for your current Cloud VPS and Dedicated CPU Server Plans.
Professional CentOS 7 Upgrade Addon Service
If you are looking for a CentOS 7 setup, while keeping all of your current data and websites intact, we are here to help you with that!
The addon service includes the following:
Component deployment on our High-Speed Cloud SSD infrastructure.
Setup of a clean CentOS 7 installation with cPanel.
Mirroring all services and configuration from your old CentOS 6 server.
Migration of your cPanel accounts to the new CentOS 7 machine. No matter the number of accounts to be transferred, our team will handle this process as part of the addon service.
Quality assurance tests of the deployed component and websites.
IP swapping between the old and the new server.
As outlined above, the process involves several steps, all handled by our experienced Technical Support team. When the new CentOS 7 machine is set and your configuration is mirrored on it, our team will handle the migration of all your websites and accounts to the new server. At the end, we will swap the IPs of the old and the new server. This way, you will keep the same IP address you have been using before and all traffic to your websites will be routed to the CentOS 7 machine instantly, without any propagation or DNS changes for you.
Reach out to our Sales team regarding the "Professional CentOS 7 Upgrade Addon Service" for your current server to CentOS 7.
CloudLinux OS Addon Product
Cloudlinux OS comes with many improvements and features that are usually missing in a standard CentOS/cPanel installation or not complex enough. It provides great additional goodies CageFS, PHP Selector, etc. It will give you the power to monitor and control limits such as CPU, IO, Memory, and other resources. Web administrators see drastic improvements in server performance, utilization, and margins! CloudLinux OS reduces operating costs and increases profitability. Shield your servers from performance spikes and DDOS attacks and prevent slowdowns and downtimes.
Despite its name, CloudLinux is not required to be used on FastCloud hosting infrastructure, nor is it required to be used on FastComet Cloud VPS/Dedicated CPU plans. If you are a FastComet Cloud VPS/Dedicated CPU server client, you have come to know that CloudLinux license is one of the additional special server extras that can be added along with purchasing your FastComet server plan via your Client Area. The wonderful collaboration between cPanel and CloudLinux 6 will provide a safe refuge for current RHEL 6 and CentOS 6 enterprises who need to remain secure and compliant without the need to upgrade to RHEL 7. Take advantage of the Extended CloudLinux OS 6 support that takes you all the way to the end of June 2024 without having to make radical changes to your platform, or your business processes. CloudLinux OS 6 extended support, will give you the option to migrate directly from CentOS version 6 to 8 skipping version 7 entirely. This will give you more time to port and test your applications, and ensure a rock-solid and safe platform for your mission-critical processes.
Free CentOS 6 to CentOS 7 Upgrade Option
When you migrate between FastComet servers, you are eligible for a Free CentOS 6 to CentOS 7 Upgrade on the new server if you purchase it up to 1 week prior to the current server's due date. Purchase a new Cloud VPS or Dedicated CPU server which matches the package level of your existing server. Doing so, the new server will be provisioned automatically with CentOS 7.
Once the new CentOS 7 server is provisioned, you will want to perform the migration of all sites and system settings to the new server running CentOS 7. This is a time-consuming and daunting task which requires cPanel Accounts transfer as well as copying all system settings and any custom service configuration so that the websites can start working flawlessly on the new infrastructure. While the concept of a "migration" may sound intimidating at first, the process is more similar to just "copying" your data onto a new server, and will be performed without directly affecting the existing server by our Advanced Tech Support team. Our support professionals have broad experience in this as they move hundreds of websites every single day. This service is even complimentary for the first 5 websites you move over.
Once testing is complete, you will now want to push the CentOS 7 server live. Our team will provide the name servers and the IP address of the new server and you will only have to point your domain name(s) to it. Of course, in case you require assistance with that, our technical support team will be available to help!
To take advantage of this offer, simply contact FastComet by opening a support request or by starting a chat.
Continue Using Licenses with CentOS 6
Though extremely stable in both iterations, the change from CentOS 6 to CentOS 7 brought about a number of changes that have polarized the community surrounding CentOS and put administrators into a position of having to determine which is best for their projects and organization.
If you have legacy systems you're attempting to support or systems already utilizing CentOS 6, perhaps you would rather just leave things as they are, your CentOS 6 Linux OS ticking over smoothly and unchanged.
The deadline for CentOS 6 no longer receiving updates is November 30th, 2020, which creates a potential security risk as malicious individuals will be able to exploit bugs/weaknesses that are discovered later on without fear of those holes being patched. Though this means that CentOS 6 will eventually suffer from issues that have not yet been discovered or will not be supported by newer hardware, it does not mean that it cannot still be used for a project and work without issue. FastComet Support will also continue to provide assistance with CentOS 6 based servers as well as guide you on how you can best upgrade to CentOS 7 should you choose.
While you have time to decide on whether CentOS 6 or 7 can be used, it is best to be looking towards the future of your hosting environment. FastComet always recommends upgrading your OS by migrating your data to a new server that has up to date software. Given the end of security updates for CentOS 6, FastComet recommends making this change as soon as possible.
Conclusion
CentOS has been a mainstay in the hosting world for the rock-solid stability it provides, and most of that carries over in CentOS 7. The deadline for CentOS 6 no longer receiving updates is November 30th, 2020. In the web hosting business, it's important to keep ahead of the pack. You're already doing that by using cPanel. Don't be held back by the imminent end of life of your Linux operating system.
The latest tips and news from the industry straight to your inbox!
Join 30,000+ subscribers for exclusive access to our monthly newsletter with insider cloud, hosting and WordPress tips!