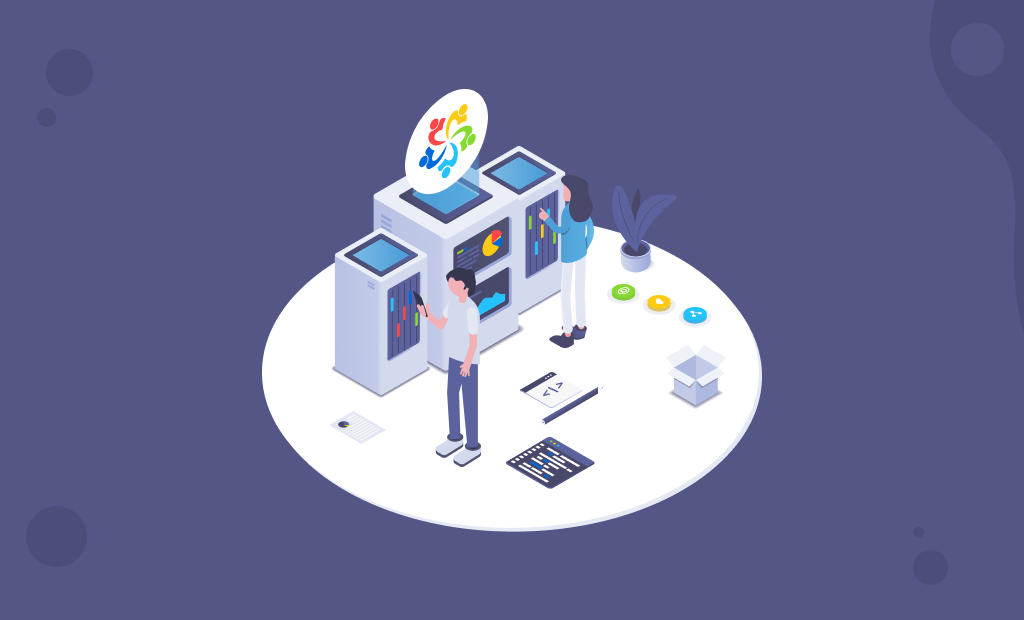 CentOS 8 Replacement AlmaLinux Now Available on FastComet
For many years, the community-driven free software effort focused on delivering a robust open-source ecosystem around the Linux platform, CentOS, was beloved by Linux-savvy users. A combination of excellent features, rock-solid performance stability, and the backing from the Red Hat Enterprise Linux (RHEL) Project. That's what has led to CentOS becoming a mainstay OS that administrators can count on.
For that reason, the December 2020 announcement from The CentOS Project came as a shock to many. CentOS 8 support is ending in December 2021. That's even more surprising considering that developers have already promised support until 2024 for CentOS 7. It turns out that CentOS 8 was not the problem per se. As part of a change in the way Red Hat supports and develops CentOS, Red Hat announced that it was shifting away from stable builds of CentOS. That's in favor of the rolling-release development of CentOS Stream exclusively on December 31, 2021.
Red Hat's unexpected decision caused a big stir in the IT world. Organizations that don't need outside support that comes with RHEL (and the associated expense) routinely run production workloads on CentOS. It underlined to what degree software users depend on official support windows for their software security. Countless organizations were left scrambling to secure or replace CentOS 8 – or run the risk of relying on an OS that's no longer supported, with no official fixes for new vulnerabilities. And what about those who depend upon cPanel? The most popular GUI control panel in the shared web hosting industry – cPanel, announced sweeping changes to their future developments that see them not supporting CentOS Stream.
And thus, to answer the community's need for a CentOS 8 replacement, AlmaLinux 8 was born. The new Linux distribution enables CentOS users to switch easily to a CentOS replacement that enjoys ongoing support. That comes from Cloudlinux's passion and need to reinvigorate the heart and soul of Linux. With a decade worth of development, you're getting all the benefits of CentOS and more by switching to AlmaLinux.
Following our latest blog post of the deployment of Imunify360 on all FastCloud shared hosting servers, we are now happy to broaden our service offerings in terms of stability to Cloudlinux's next best thing – AlmaLinux.
Table of Contents:
What Happened to CentOS and What Comes Next
Red Hat Enterprise Linux (RHEL) 6 and CentOS 6 were launched on July 10, 2011, and have been receiving only security updates since May of 2017. Although CentOS releases have exceptionally long life cycles, version 6 reached its own by the end of November 2020. By that time, users were forced to migrate to the new OS to avoid using an operating system that is vulnerable to attacks and malware.
Red Hat Enterprise Linux 7 (RHEL 7) was the first major release of RHEL to allow in-place upgrades from the previous major RHEL release (RHEL 6). Though extremely stable in both iterations, the change from CentOS 6 to CentOS 7 brought about a number of changes that have polarized the community surrounding CentOS and put administrators into a position of having to determine which is best for their projects and organization. Unfortunately, upgrading the CentOS operating system from one major version to another without migration is not supported by most web hosting systems in a production environment. While theoretically feasible through third-party scripts, in-place upgrades are extremely complex, error-prone, and as such, are strongly discouraged. To upgrade to a newer version of CentOS, you were required to perform a fresh install with CentOS 7 and copy your previous data from an older version of CentOS.
In December 2020, Red Hat caught a big part of the Linux community off-guard by what was a shocking announcement for many: CentOS 8 as we know it will see a reduced lifecycle from ten years to only two, with support ending December 31, 2021. Furthermore, while the project will still support CentOS 7, this will continue until the distribution's published end of maintenance updates in 2024. The announcement which clearly stated "CentOS Stream is not a replacement for CentOS Linux" left thousands of CentOS users stunned and bewildered. In many cases, CentOS 7 users had migrated to CentOS 8 which they expected to receive support until 2029. That's only to find out that their "until-2029" distro had become an "until-2021" distro just a few months after they'd installed it.
Red Hat announced that CentOS would no longer be issued as a stable release. Instead, it would be replaced by the continuously updated CentOS Stream to make things even more complicated. Worse, the fact that stable releases of CentOS were discontinued in exchange for the rolling-release CentOS Stream means that to secure their workloads, most CentOS 8 users have to opt for an entirely different Linux distribution, with just a year to choose, evaluate and implement an alternative.
Want to run an enterprise-grade Linux OS and do so free of charge while enjoying an official, predictable support window? That was the deal with CentOS. CentOS is not dead, but the free deal is gone. In response, CloudLinux – which maintains its own commercial Linux distribution, CloudLinux OS – created AlmaLinux. AlmaLinux can somewhat be considered a natural evolution of CentOS, which itself was derived from RedHat Linux. CloudLinux is included in this lineage as well. The fact that all of these distributions originated from RedHat makes AlmaLinux an ideal replacement for CentOS at this time.
CloudLinux created AlmaLinux to facilitate a clear path forward, and we've found that AlmaLinux essentially works as a "drop-in" replacement for CentOS.
AlmaLinux – For the Community, By the Community
From Cloudlinux's years of experience and the knowledge of their customers' needs and workflows, the team knew that a void had been created and that they were ideally positioned to fill it. As a drop-in open source replacement, AlmaLinux provides those users with continuity and new opportunity. Opportunity to be part of a vibrant community built around creating and supporting this new Linux distribution under non-profit governance.
Although CloudLinux is largely funding AlmaLinux, it doesn't own the project or the copyright on the software it produces. The project now belongs to a 501(c)(6) non-profit organization that will take responsibility for managing AlmaLinux. This is something that the RHEL ecosystem always lacked, and they can now build a real community around that, which can affect real change. It's a fundamental game-changer.
And thus, AlmaLinux will be:
Forever free and open-source, with no licenses or usage restrictions.
Owned and governed in partnership with the community.
Supported through 2029.
AlmaLinux Now Available With FastComet
Implementing AlmaLinux to our service offering is not only a testament to our close working relationship with CloudLinux. It is also the beginning of a significant partnership moving forward. You can expect the same high level of quality support from FastComet as we've provided (and continue to provide) for CentOS.
Our Dev Ops team has already started migrating our CentOS 6/7 Shared cloud hosting servers to AlmaLinux 8. This increases the security and usability of your server and gives you a solid foundation for subsequent actions.
All new FastComet Shared Hosting, Cloud VPS, and Dedicated CPU servers are being set with the new OS.
Do you have an existing Cloud VPS/Dedicated CPU server running CentOS 6/7? Are you looking to upgrade to AlmaLinux but need to retain your data on the server? We've got your back and have added this addon option!
The Benefits of AlmaLinux 8
Here are some of the noticeable benefits you'll get with AlmaLinux 8:
Consistently updated support: the OS comes with the latest technology, and fixes happen fast. Cloudlniux is best known for its hardened security, with security patches often available even before they reach RHEL. Furthermore, it doesn't require the downtime of a reboot after a kernel patch.
Easy transition: Almalinux is a fantastic distribution that is a 1:1 binary replacement for Red Hat Enterprise Linux. This makes switching from CentOS to AlmaLinux is extremely simple and requires minimum effort.
Enterprise Ready: AlmaLinux is ready to handle critical workloads as an enterprise-grade server OS. You can expect regular releases and updates over time.
Full cPanel® Support: For years, the cPanel/CentOS combination was the most widely accepted for the job. Not to worry, cPanel was quick to respond. They will continue development efforts on cPanel to support CentOS 8 until its EOL on December 31. Most importantly, cPanel will provide the same high level of quality support for AlmaLinux as they have provided for CentOS. cPanel & WHM® version 94 fully support AlmaLinux
MySQL 8.0 In The FastCloud
Hooray! The most popular and widely-used open source database finally saw its arrival on FastCloud as an added bonus to our OS upgrade to AlmaLinux. MySQL 8.0 was one of the most requested feature updates from our clients. That's because of the important performance and security improvements.
MySQL 8.0 offers new query functionality and enhancements for better performance, reliability, security, and manageability. Compared to MySQL 5.6, MySQL 5.7 and MySQL 8 have some nice features you might want to use. For example:
Improved JSON support: Directly manipulate JSON data within your MySQL database
Emoji support: 🤩
Better handling of GeoSpatial data types for working with geographic data
And, as a managed service, we'll ensure your MySQL 8 deployments help you stay stable and more secure.
For our Cloud VPS/Dedicated CPU Server customers, it is time to start thinking about migrating your old MySQL version. Luckily, as the end of support for MySQL 5.7 is 2023, you have time to create a migration plan and test the application behavior with no rush.
Put Some Soul in the Cloud
Linux turned 30 this year. Thirty years later, Linux rules IT. It is almost everywhere, it powers our computers, servers, our phones, IoT devices, the cloud, the edge — Linux powers our lives — and it still has "stacks" more to go. How would you like not only to be a part of it but own it as well? This is AlmaLinux.
"Alma" means "Soul" in Latin. It makes sense for a company like CloudLinux to name its fork of CentOS AlmaLinux, considering their goal is to perfectly grasp how Linux affects business and understand those at the heart and Soul of making Linux work.
If you are questioning yourself about your OS and what should be your next moves, do not hesitate to contact us. We will be glad to help and consult you for free.
The latest tips and news from the industry straight to your inbox!
Join 30,000+ subscribers for exclusive access to our monthly newsletter with insider cloud, hosting and WordPress tips!