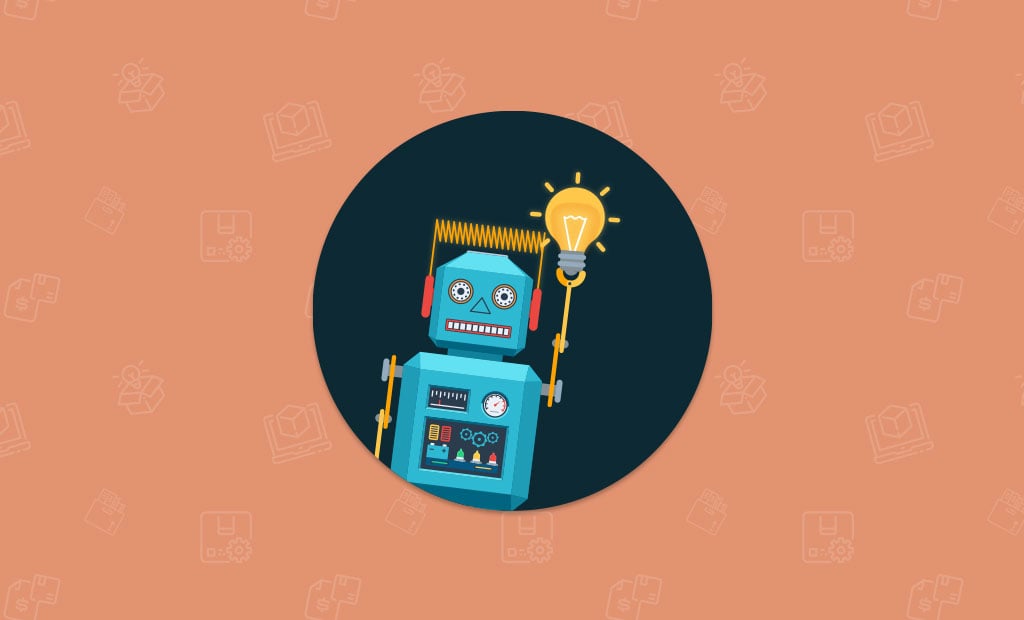 Coming Soon: Major Update of our Legacy Shared Hosting Plans
Being a customer-focused and user experience-oriented company means that we are constantly working on improving our hosting solutions to keep them at the forefront of performance. In early 2017 FastComet impressed the web hosting industry by introducing the SpeedUp RocketBooster hosting plan at a fraction of the cost of a dedicated server, delivering a high-performance product at an unbeatable price.
Since then we have introduced updated plans structure, moving from "hosting provider" to "strategic partner" business model. We've also presented a tier pricing program which offers discounts on up-front long-term commitments as a compliment to the valued partnership you have established with us. This effectively drops the rate of our entry plan to an equivalent of $2.95 per month.
We've received positive feedback from our clients about the products and services we offered, new feature offerings and updated resource limits. FastComet remains unwaveringly committed to the small business website owner, offering a reliable hosting service that is serious about up-time, reliable and efficient 24/7 LiveChat and ticketing support as well as offering the ongoing benefits of evolving technologies. We remain committed to providing our customers with a hosting service they can trust and depend on.
Observer Usage Patterns
Over the past couple of months, we have been doing extensive research to determine how our customers are using their account hosting resources and how we can improve it in order to help them get most of their website performance. So, we took a step back to evaluate where we stood and knew we needed to make some additional changes. While we've changed our plans, and pricing structure, our goals haven't changed, we've just figured out how to articulate them better to a more targeted audience.
Thanks to the newly introduced Observer system we were able to take advantage of valuable reports and statistical analysis, that narrowed common usage groups. This helped immensely both us and our customers work towards maintaining a healthy web hosting environment. Based on the evaluation of more than 10 000 accounts per hosting plan, we have determined the average space and inode usage quota per month. Even when we have plenty of capacity to meet demand, usage patterns can change rapidly. So after a thorough analysis, we developed a new value-based product strategy and planned the switch.
Discontinuing Grandfathered Plans Limitations
Our significant investment over the last year into developing a platform that optimizes speed and applies performance-enhancing technologies, as well as better network and server infrastructure, has gradually brought into question the feasibility and inclusion of our retired Single, Multi and E-Commerce packages as a continued focus.
We underwent several promotional campaigns that offered our customers favorable ways to upgrade their plans to any of our newly introduced plans. Over the course of this year, more than 60 percent of the legacy plan customers made the decision to move forward and took advantage of these promotions. They are now enjoying the benefits of those value-added features. During this transition, they got more feature optimized parameters, SSD in RAID 10 for all plans, extremely high-end server hardware, redundant infrastructure, increased RAM, CPU, and speed while enhancing security and much more. Given the low numbers of customers who are still using the legacy services and disproportionate costs of supporting the services, we have decided to equalize the hosting plans resource usage structure.
Heads up: We're making some big changes this month! Effective starting 14 May 2018, existing grandfathered plans will be converted to a new plan that is the closest equivalent of the existing plan, at the new plan quotas.
Former Singe Website – StartSmart
Former Multi Website – ScaleRight
Former E-Commerce – ScaleRight
With this change, we announce a significant change in our plan structure by upgrading our shared hosting plans to offer limited space and predefined inode usage equal to our newly presented values for StartSmart and ScaleRight plans. The differentiation between our shared hosting plans will lie in the extra features offered with each plan.
This is done due to the following reasons:
Ensuring success for all – Most people care about the number of sites they can host, along with the reliability we offer. A large number of files (inodes) slows down backups and restores considerably. Instead of focusing on extreme backup scenarios, we want to remain focused on delivering high-value service that is both fast and reliable. With latest updates to the FastComet Backup system, we are now able to backup 3 times more data, 7 times faster, compared to the old backup solution. However, in order to ensure that backups are as they should be: intact, usable and most of all, kept secure, we need to impose equal limitations per all shared hosting users.
Help you be more productive – You've put time and attention into your websites, considering every detail along the way. Now, thanks to the newly introduced Observer Monitoring system, you can find out which resources are used optimally and how you can further optimize your website performance. We switched to this new resource model after doing extensive research on existing and potential new customers. While this change does mean that some will be getting less, most of our customers are actually seeing a decrease in their monthly resource consumption and better website performance.
What Does This Mean for Our Customers?
It is a no-brainer to move off the grandfathered plan in a way that's mutually beneficial. While this change means lower resource limits for some, most users will actually get a lot more.
Size does matter. You now get bigger Database size – from 300 MB per database to 500 MB. Existing databases can also be scaled to fit the new limits. You can deploy sites with a large attendance and volume databases.
On our new hosting infrastructure, you can enjoy up to 3GB of RAM compared to the current value of 2 GB.
What else do you get more?
More emails received per minute – from 20 to 30
More entry processes – from 20 to 30
A larger number of processes – from 50 to 60
When creating our plans, we took into consideration many of the mistakes other hosting companies have made in the past and learned from them. We understood that a solid hosting plan even in the low-end price range such as our StartSmart plan must have at least 250,000 inodes available to our customers in order to provide a smooth hosting experience for a just starting small business or not yet grown personal website. On the higher end of our shared hosting solutions is our SpeedUp plan which offers 500,000 inodes on top of 3x increased CPU and RAM. We have determined the following average Inode resource quota per month:
Former Single Website – > StartSmart Inodes: 250 000
Former Multi Website – > ScaleRight Inodes: 350 000
Former E-Commerce – > ScaleRight Inodes: 350 000
We are no longer offering "unlimited" disk space. You get dedicated resources and peace of mind. Opposed to those web host companies that will limit the size or type of files you can upload, we do not have any file type (mp3, pdf, etc) or file size limits. We truly pride ourselves on being able not to limit you and give you the liberty to upload your various website-related data as long as it fits your dedicated disk space quota. The terms "unlimited" and "unmetered" are defined by our experience with similarly situated customers. This means that your use of our resources may not exceed that of similarly situated customers. But there is always a *finite* amount of storage space / hard drives. These resources are "unmetered", meaning you are not billed according to the amount of disk space used, and we never charge extra for high space usage on our former E-Commerce package. Unless you have huge audio video files on your website you might not need unlimited data space. There are a bunch of other hosting plans out there to help you size up and keep your growing needs.
It is always good to know what lies in your goodie bag, rather than shopping for what you don't require.
Former Single Website -> StartSmart 35 -> 15GB
Former Multi Website -> ScaleRight 55 GB -> 25GB
Former E-Commerce -> ScaleRight Unlimited Space -> 25GB
The StartSmart, ScaleRight and SpeedUp plans are now called FastCloud, FastCloud Plus and FastCloud Extra. The new plans have kept the same resources as their predecessors but you can read more on the overall change in our FastCloud plans Introduction post.
Keeping the same Pricing Structure
There is no plan or pricing change for current customers on 14th May 2018. Since one of our main goals was to keep current customers happy, we decided to grandfather them into their current pricing. It may not have been the profit-maximizing decision for us, but many of our customers, using these legacy plans, have been with us since the very early days, and we will always stick to our core value of fixed prices and no hidden fees.
We use validated learning from our customers to make improvements to build the best product. This process of releasing in increments extends beyond product development, as well. Over time we optimize onboarding, customer support, sales processes, and, of course, pricing.
Upgrading your hosting account
Stuck in the old days? It might be time to upgrade to a heftier hosting plan. Depending on your business needs or preferences, there comes the point when you may need to upgrade your hosting. If you are interested to boost your plan to a different tier of service, we would be more than happy to assist. When you upgrade from a legacy plan to ANY of our current pricing plans, you will automatically save 10% on your new plan for the selected upgrade period.
We hope you will also see the value in what we are doing and stay with us for many years to come. We believe the new plans reflect the value of our platform today. And we truly value you as a customer.
The latest tips and news from the industry straight to your inbox!
Join 30,000+ subscribers for exclusive access to our monthly newsletter with insider cloud, hosting and WordPress tips!