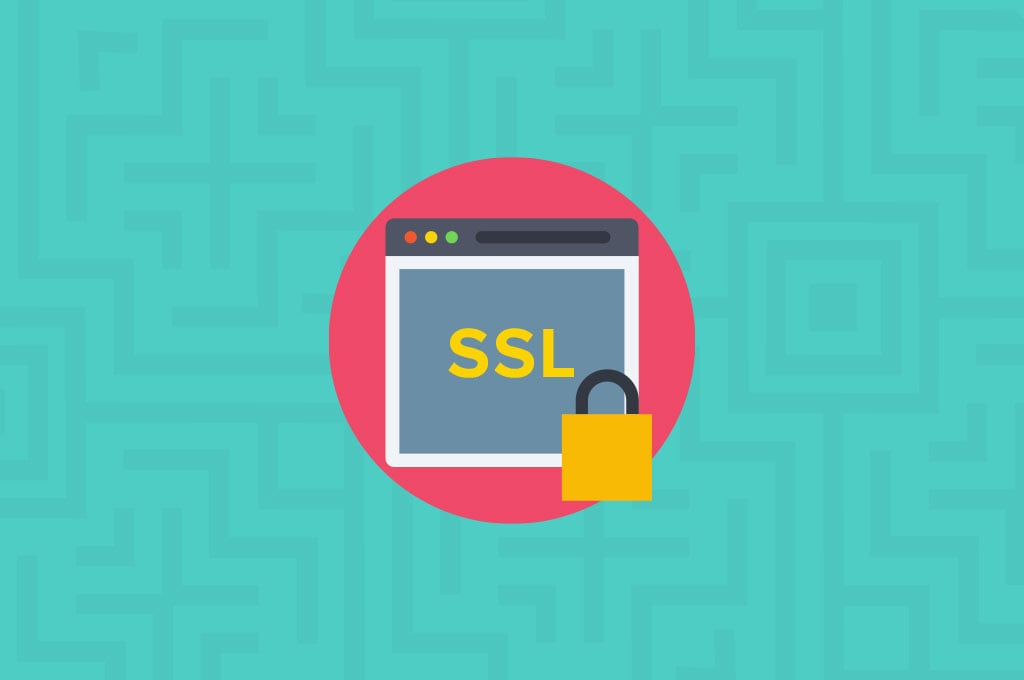 Let's Encrypt SSL Now Available in cPanel
Online security has increased in the past few years mainly thanks to the trust that certificates create. Certificates validate that the website you are visiting does not contain any malicious software and by using the HTTPS protocol assures that any sensitive information is encrypted.
Introducing Let's Encrypt Free SSL
We are happy to introduce a new feature, that we have added to all of our shared hosting servers and locations. You can find it by login into your cPanel and navigate to the Security section or simply by typing Let's Encrypt in the search field.

Let's Encrypt is a free and open certificate authority service provided by the Internet Security Research Group (ISRG). The project's main goal is to provide domain-validated certificates on-demand and make the internet a safer place. Backers like the Mozilla Foundation, Akamai, and Cisco Systems further increase the credibility and success rate of the project. The main benefits it offers are:
Anyone who owns a domain name can use the service to get a trusted certificate for free.
The service advances global online security by enabling more websites to show they are trustworthy.
The configuration and renewal are automatic which makes "Let's Encrypt" easy to use by anyone.
Certificates are publicly available for anyone to inspect, which guarantees transparency.
As a FastComet user, you are now able to generate and enable Let's Encrypt certificates directly within your cPanel control panel without filling out any information details with a click of a button. Just choose the domain/subdomain you wish to cover with a certificate and click on the Issue button next to it.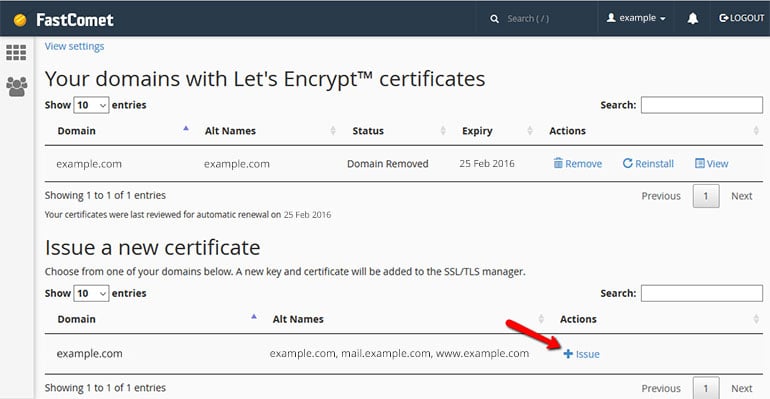 Issue Your SSL Certificate
You can have multiple certificates installed on your account for each domain and subdomain you want. Your new Let's Encrypt certificate has a 90-day time span but it will automatically renew itself unless you choose to cancel it through the cPanel interface.
If you're not entirely comfortable with the Let's Encrypt approach to democratizing encryption, don't worry! You'll still be able to purchase security certificates through the FastComet Customer Portal.
For more information about the Let's Encrypt project and how it works, visit their official website.
The latest tips and news from the industry straight to your inbox!
Join 30,000+ subscribers for exclusive access to our monthly newsletter with insider cloud, hosting and WordPress tips!