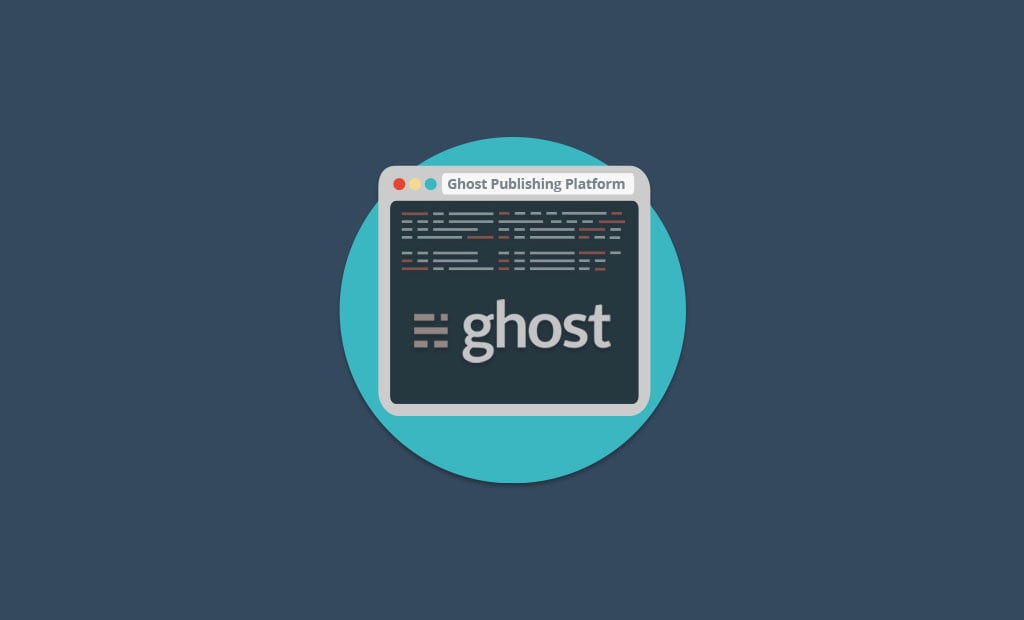 Want to Blog Like a Pro? Meet Ghost Management Plugin!
In the summer of 2013, a small developer team launched a Kickstarter campaign to create a new kind of blogging and publishing platform. Based on Node.js and powered by the Express framework it was built as an alternative to feature-packed content management systems like WordPress and Joomla. Lead by WordPress veterans, the team set out to create a tool that would focus on simplicity and ease of use.
As a result, Ghost was born, as a free, open-source, and beautiful piece of software that provides a simple and elegant way to share your story with the world. It provides a set of special tools, aimed to make blogging easy and great fun. It is stunningly fast and an absolute joy to work with. In addition, this application has a great design and can be customized according to your preferences and requirements.
Why Use Ghost?
Ghost offers SEO tools and social sharing features built in the core itself, including AMP pages support, microformats, Facebook Open Graph tags, support for Twitter cards and clean semantic markup, so you do not need external plugins for that purpose, and you don't need to write any extra code. It just works, and your content gets the exposure it deserves.
Ghost greatly benefits from the modern Node.js execution engine which makes it a very fast blogging solution.
Everything is built-in, no need for any Cache plugins or SEO plugins or Social plugins. It is fully loaded with everything inside.
Our Approach to Ghost 1.0
Four years later after the initial delivery, the team announced their official 1.0 release. Being a major release, Ghost 1.0 frustrated a lot of people for not being backward compatible with ver. 0.11.11. As a result, Softaculous announced that the Ghost script would no longer be offered as a 1-click install solution.
While the technical changes in the platform and the updated Node.js version have made this release not suitable for most shared hosting environments out there, we managed to find a workaround that allows our users to run Ghost version 1.x on their shared hosting packages. However, due to the specifics of the environment, we had to skip Ghost-CLI in order to make this possible completely. Therefore, up until recently, Ghost 1.x was available only after a request for manual installation addressed to our Technical support team over our ticketing system.
FastComet Ghost Shared Hosting
Assuming you liked the idea of starting a blog with Ghost, you will eventually have to make a decision about who you should choose to host your website, and what type of hosting package you would need to select. Presumably, you would have plenty of choices when it comes to hosting a Ghost website. The majority of these options would include pricey VPS solutions or managed services dedicated to the usage of Ghost only. At this point your question will probably turn to… "where can I test Ghost for free?" There are special services made for and by Linux developers that would allow you to test Ghost, indeed. However, if you do not code, and do not know how to use your terminal or git, you will definitely struggle.
The trouble with Ghost is that it's unlikely for you to use it on a traditional web host. Certain things need to be enabled, and certain resources must be run to ensure that Ghost can work properly. Auto-installers such as Softaculous are not supported. They generally set Ghost up incorrectly and make it impossible to upgrade at a later stage. As a result, Ghost will not be supported natively on traditional shared/cPanel hosting designed for PHP applications.
We have always preferred to take a different approach. FastComet was one of the first hosting providers to offer a Ghost Shared Hosting package with cPanel. We strongly believe in the great Ghost future, and despite the common conception, that Ghost must be hosted on VPS or Dedicated server we created an all-in-one Ghost package to meet both your Ghost and other web hosting needs in one service. We would not limit you per the number of Ghost applications you would create or by the type of any other application you would use, as long as you fit your hosting account capabilities.
NEW: Ghost Management Plugin
Up until now, the first thing to know about Ghost was that the installation process required a little more time and tech-savviness than the average user may offer. We are pleased to announce the availability of our Ghost management feature for shared hosting customers conveniently located in your cPanel under the Software section. The plugin for management of Ghost instances automates the process of installing the Ghost blogging software with a simple and easy to use installation wizard.
Starting a new Ghost project is blazing fast. It takes about 20-30 seconds to get your Ghost blog on FastComet SSD cloud up and running, and your instance is set up to make it as easy as possible to look after your blog in the long term.
The easiest way to manage separate Ghost instances is through the Ghost Management Plugin. When opened the Ghost Publishing Platform feature defaults to the full list of your current Ghost installations. Start, stop and restart the instance with just a click. The option to remove or edit the instance is also provided at your disposal.
Like any Ghost install, you can upload a theme through the Ghost admin to customize the look and function of your blog the way you want. Of course, there's also support for customizing and tweaking your blog to your taste with additional functionality via plugins with helpers and data filters built right into Ghost.
That's it! If you run into trouble, be sure to check out our rich knowledge base where you can find more information and tutorials to customize your new Ghost installation. We also provide some Step-by-Step guides for more advanced topics.
Happy blogging!
See for yourself just how easy it is to create and share content using the intuitive FastComet SSD cloud Ghost platform.
The latest tips and news from the industry straight to your inbox!
Join 30,000+ subscribers for exclusive access to our monthly newsletter with insider cloud, hosting and WordPress tips!